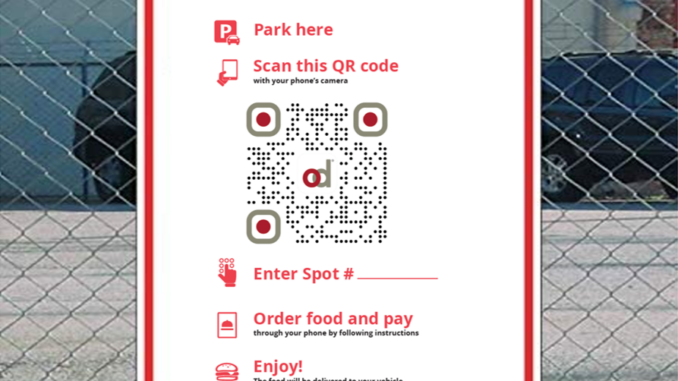 Restaurant technology solution provider OneDine is enabling restaurants to turn their parking spaces into revenue-generating real estate with its platform's scan-to-order and scan-to-pay features free of charge.
Guests simply drive up to the space and scan the QR code from the standing sign with their mobile device. This launches a mobile-friendly web page for the restaurant where the guest can order and pay from their phone, and have the food delivered right to their car.
No touching, no calling-ahead or giving out your credit card number, no hassle.
This setup is being offered at no charge to restaurants during the current gathering restrictions.
OneDine understands the difficulty that restaurants are facing with the need to rely solely on take-out orders for their business, and we want to help.
We can set up a sign in your parking space(s) that guests can drive up to, scan, and launch an order and pay flow from a mobile-friendly web page for your restaurant…all within 24 hours!
OneDine is offering this service for free while dining room restrictions are in place. Call 888-555-DINE or fill out the form. No contracts, no commitment.