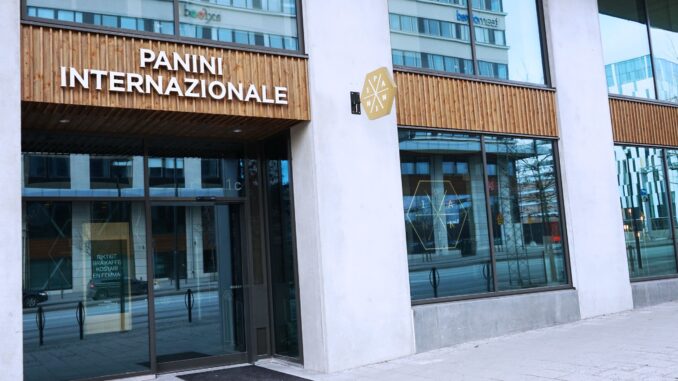 Panini Internazionale was borne out of a passion for food held by four brothers who opened their first deli in Stockholm, Sweden in 1990. Thirty years later, the fast-food brand delivers fresh and healthy food from 29 shops across Stockholm.
With a focus on contemporary fast-food that is both healthy and green, the only thing fast about Panini is its service. To deliver on its brand promise, goal of zero food waste, and exemplary service, the company relies on Oracle Food and Beverage MICROS Simphony Point-of-Sale (POS).
"We pride ourselves on not only delivering good food and service but also in doing good for our communities," said Pierre Constantinou, co-founder Panini Internazionale. "With Oracle as our core foundation, we can easily pivot to new channels for our customers to engage how and when they desire while using back-end data to understand our inventory and eliminate waste by sharing our excess stock with those in need."
Tech Helps Panini Deliver on Brand Values and Bottom Line
Panini has been an early adopter of technology, introducing online ordering in the late 1990s. But as the business grew, it realized adding new channels to their POS added complexity and put their zero-waste commitment at risk. Operating a business based on fresh production and same-day consumption requires real-time supply and demand. Panini needed a better way to manage its menu and inventory, and streamline kitchen operations.
The company adopted Oracle MICROS Simphony to get the intelligence they needed to manage everything from menu design and supplier relationships to forecasting demand down to the day and time. Panini also used Simphony to identify partnerships that are mutually beneficial to the brand.
Simphony also helped Panini reach its goal of zero waste. It uses technology to allocate remaining stock at a 50 percent discount to students for the last two hours of business, and at the end of the day nearby charities are alerted to pick up final stock. This commitment to zero waste is not only in alignment with their brand values, but it also supports a healthy bottom line.
"Data intelligence will be increasingly important as the restaurant industry rebounds," said Simon de Montfort Walker, senior vice president and general manager for Oracle Food and Beverage. "Simphony gives Panini Internazionale a single view of their business so they can run operations efficiently, better manage the bottom line, and support their customers and communities."
Does your company have news it would like to share with our readers? If so, we invite you to review our editorial guidelines and submit your press release for publishing consideration.