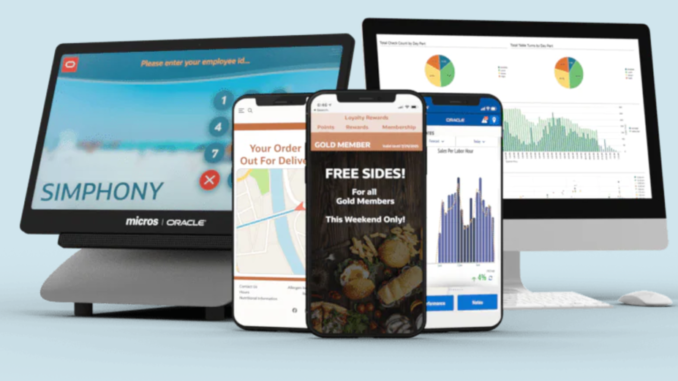 Restaurants are increasingly looking to technology to quickly adapt in a rapidly changing market that faces continued supply chain issues, inflation, labor shortages and fickle customers. To help restaurants stay relevant and profitable, Oracle Cloud Marketplace continues to offer a record number of new integrations for MICROS Simphony Point-of-Sale (POS).
With 200 percent growth in new integrations in the last 18 months alone, customers can quickly plug-in new partner technologies to create the ideal tech stack for their business with minimal installation or maintenance costs. New integrations range from self-service kiosks, QR codes and AI, to automated and tip gratuity distribution, and behavior-based marketing.
"Today's restaurant landscape requires a thoughtful, unique balance of delivering exceptional guest experiences while increasing efficiency across operations, from staffing to menu profitability," said Simon de Montfort Walker, senior vice president and general manager for Oracle Food and Beverage. "With Oracle MICROS Simphony as the hub, we are making it easier than ever for our customers to plug-in the partner solutions that best fit the unique needs of their business. And unlike other providers, Oracle does not have a revenue share model for independent software vendors (ISV), which can help keep integration costs lower for restaurants."
New Oracle PartnerNetwork (OPN) member integrations available on Oracle Cloud Marketplace include:
Visit Oracle Food and Beverage at FSTEC September 19-21st at booth #403 to see some of the latest integrations live. Learn more about Oracle Food and Beverage and the Oracle Cloud Marketplace.
Does your company have news it would like to share with our readers? If so, we invite you to review our editorial guidelines and submit your press release for publishing consideration.