As COVID-19 became widespread in the United States, restaurant owners across the country scrambled to mitigate their worst nightmare — closing. Almost immediately, restaurants turned to curbside pickup, socially distanced wait lines and online ordering, even for restaurants that may have never offered these services before. Now more than ever, it is important to have the best point of sale system (POS) possible to relieve restaurant owners and operators from the stress of managing menus, orders and third-party delivery systems.
How to make your POS the best it can be
Your POS is how you complete your sale with the customer. Managing the dramatic increase in takeout orders right now can be stressful. Good POS systems should be the brains of your operations, especially right now, as a large amount of orders are being shipped outside your four walls.
A good POS system should be responsible for managing the menu structure and everything the owner needs to worry about. It should be the single point of truth. A restaurant should not feel the need to manage in several different systems — your POS system should be able to manage all relationships with other parties.
App, ordering online and rewards programs
There should be a coherent customer journey. The typical first impression is your mobile website. It's not your app — it's your website. People are searching on the go on their smartphones. The website has to be frictionless so the customer can place an order with ease.
After experiencing your restaurant at least once, only then will the customer download the app. A mobile app should provide convenience and personalization for the customer. When a customer is using your app, they are showing a certain level of commitment to the brand. Customers who download your apps are likely loyal and repeat customers. Apps should allow the option to reorder your regular order. Customers will justify having your app and collecting rewards if they are inclined to reorder.
Consumers are increasingly exposed to the big brands whose curbside pickup is flawless, which reinforces customers' expectations that restaurants have the same flawless curbside pickup as a big-box name such as Target would.
The goal should be to make your technology as frictionless as possible. In store we need to produce on time and consistently. Instead of looking at tickets, we are looking at a system on a screen, which shows them in order and efficiently. Technology takes out the "Who do I serve next?" questions and instead offers an estimated time of arrival for your food, leaving no one upset.
Integration around third-party delivery companies and online ordering systems to get those orders to upload directly into the POS system
When I first came on board with Togo's, everything was in the process to be natively integrated. A term, Tablet Farm, was coined, where you see tablets from different providers. We now use Olo, our transportation hub, to house the menu and distribute it to all the channels. The integration is twofold: One, all the orders should populate into one display; and two, the integration is that you will be managing one set of menu instead of five.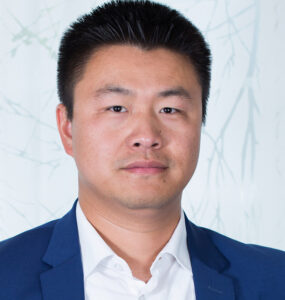 Renjie Wang is Vice President of Information Technology at Togo's Eateries. Prior to joining Togo's, Renjie held various leadership positions at Specialty's Cafe and Bakery, starting as the Director of IT and later becoming Chief Information Officer. He also served the role of Technology Management Consultant at Taos Technology Consulting. As Vice President of Information Technology, Renjie's areas of responsibility include transaction & customer-facing technology, off-site ordering systems & store integration, store and enterprise management systems, data analytics, collaboration and technical infrastructure education.
Are you an industry thought leader with a point of view on restaurant technology that you would like to share with our readers? If so, we invite you to review our editorial guidelines and submit your article for publishing consideration.