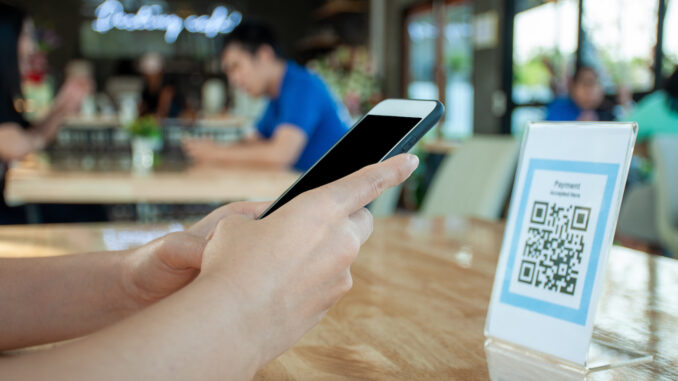 Long before the onset of the coronavirus pandemic, new technologies were propelling us toward contactless business exchanges. If you've had a Zoom visit with your doctor, ordered Starbucks via their phone app, or paid for groceries with your digital wallet, you've already made the jump.
But today's health risks are forcing more extreme and immediate contact-free business protocols, especially for restaurants, coffee shops, retailers, and other service-industry businesses that, until now, were highly personally interactive.
Fortunately, technology is keeping up. It's never been easier to make your restaurant business contactless.
By implementing the right contactless business tools and practices right now, you can eliminate unnecessary interactions between staff and customers and make your efforts more profitable, efficient, and contemporary along the way. In this guide, we'll cover everything you need to implement touchless efficiencies.
Picking the Best Approach for You
There's no one right way to redesign your business to be contactless. But there are crucial elements, and we're not talking swapping a handshake for an elbow bump. Contactless business relies on the implementation of technology to allow customers to:
Shop or order remotely or without staff interaction
Minimize face-to-face customer service and other high-touch business elements
Technology that can help with this includes websites, apps, plugins, operating systems, and more. Some you can create yourself (hello, "Beer-O-Mat" contactless pickup at an Oakland, California brewery!) or with the help of a little tech support. Others are full-blown systems that require fees and come with access to a support team. (We share more about both below.)
How much technology you need to support contactless business depends on your company and its scope. For example, a small neighborhood deli may be able to handle posting their menu on their website, taking orders and credit card payment over the phone, then creating a pickup area where customers can grab their order when it's ready. Technically, that's contactless.
But imagine if Starbucks only offered in-person or phone orders; they'd have a line of customers around the block and a busy signal or an army of phone receptionists and baristas. They'd also surely lose the business of people who don't want to wait or are uncomfortable being around crowds.
Or what about a restaurant that wants to provide sit-down service without too much close-up interaction between customers and staff?
As you read on, consider what contactless options you need to create the most successful interactions with your customers, then implement technology to support it. It will not only create a safer work environment for your team and your customers, but it will also help keep labor costs down, streamline operations, and keep you at the forefront of business trends that are here to stay.
Designing a Digital Menu
Gone are the days of simply providing a reusable menu to customers, be it for a restaurant, a hotel for in-room dining, or even a car wash. Holding a menu that's been grasped by hundreds of others is about as welcome right now as group photos and indoor weddings.
Sure, you can print your list of services on paper and have customers discard it after use, but that's wasteful and still requires interaction. Instead, celebrate the contactless, or digital, menu that can be accessed from anywhere through a smartphone or computer.
A contactless menu can be as simple as a website listing or social media image or as fancy as a custom app. Since it's common for diners to review menus online before choosing a restaurant, it's in your best interest to showcase your menu regardless. However, whether customers place a phone or on-premise order, allowing them to access your information through their own technology eliminates the need for handing anyone a menu. Bonus: Changes made on a digital menu don't require reprinting!
For on-premise interactions, engage your customer with the help of a QR code. This square block of black and white symbols is easily programmed through any number of QR code websites to carry your information (such as menus), links, coupons, and more.
Create your own QR Code design by remixing the templates above. Note that you'll need to replace the QR code with one of your own.
Some of the many QR code generators include Kaywa (fee-based), QR Code Generator (free), Flowcode (free for the first 20 codes generated), and ecommerce website Shopify (free). Then link your QR Code to a menu or website destination–Adobe Spark has beautiful menu templates, specifically designed for
smartphone screens. (Leverage a free 60-day Spark trial to try all of Adobe's design and marketing tools for free.)
Post your QR code outside your business or, for seated dining, on a table tent in the center of each table so diners can scan it with their smartphone and access your menu. Since in this scenario, customers will be looking at a menu on their phones, make sure it's designed with small screens in mind. The following templates put you on the fast track.
Digital Menu Design Tips
Think about where you're hosting your menu.
This tip will help you determine what dimensions your menu should take. If you're using social, for instance, make sure you resize your graphic to fit the optimized aspect ratio for each channel. And consider vertical aspect ratios to fit today's modern smartphones.
Use a grid. And pay attention to hierarchy.
Designing along columns and rows helps to bring order to your menu. Break your menu into sections, with clear, consistent headers to help readers easily navigate.
Use easy-to-read fonts.
Save the fanciful typography for bigger and bolder posters and signage. In general, a modern san serif font makes for easier web reading.
Keep colors to a minimum.
Too many can be distracting and leaves greater room for clashing. Pick three colors or cycle through Spark's smart, designer-approved color palettes. Bonus points for reinforcing your brand colors here!
Cut what isn't necessary.
Remember that your customers will likely be reading this menu on a tiny screen, so the more concise the better. A digital menu is probably not the place for a paragraph about the origins of your most famous dish. Save those juicy details for the Instagram Story series that entices people to click through to the menu. Then make sure your naming and copy is consistent and you offer pertinent information, such as price.
Upleveling Your Contactless Ordering
While digital menus are the low-hanging fruit of minimizing contact, recent technology goes a lot further. Today's self-serve opportunities are straight out of a sci-fi film. For example, digital service provider GoTab offers QR code functionality that allows users to browse menu selections, order, and even share or split the bill, calculate the tip, and keep the tab open until they're ready to close it out. According to the company, the platform is used by hundreds of restaurants, including those owned by famed chef José Andrés.
Other functionalities from such providers can include:
contactless reservations
waitlist sign-up
online check-in
access to royalty and rewards programs
the ability to review past orders, save favorite customized orders, and reorder favorites.
Today's benefits of contactless ordering go beyond creating a safe interaction; they help you provide customers a top-quality experience, give you important insights into your customers, and provide tools to foster loyalty.
Of course, there are other options for online ordering as well, including creating ordering functionality within your website. This is a great way to avoid ongoing fees associated with partnering with third-party online ordering and delivery app vendors such as DoorDash and Grubhub. Take San Francisco's Om Indian Cuisine restaurant, for example. Their website's online ordering, powered by EZMenus, is basic but it works just fine and keeps the profits in their pocket.
To make your website ecommerce-compatible, it will need to be on a platform that can implement a digital shopping cart and payment functionality. If your site is on WordPress, you can use plugins like WooCommerce (which enables users to add items to a shopping cart) and Stripe or Square (which processes payments) . Some companies simply build their site on Shopify, which is focused on ecommerce but is limited in its design and content functionality. A conversation with a knowledgeable web developer will help you know what's best for your business.
Implementing Touchless Payment Options
One of the more uncomfortable transactions of in-store shopping during a pandemic is touching touchpads that have been fingered by countless other customers. Another is handing over cash and receiving change that has passed through an untold number of hands. As customers look to avoid touching surfaces, encourage them to use their mobile devices or contactless cards, disable the signature screen, and skip the receipt screen.
Whatever kind of business you run, you can create an online ordering page with Square Online Store and offer curbside pickup and delivery by your in-house staff or a third-party courier. The online ordering page automatically integrates with all Square POS apps, Order Manager, and Customer Directory.
If you only have a single product to sell or don't need a whole online store, you can use Square Online Checkout to create shareable purchase links. Give whatever you're selling a name and price, create the link, and then add it to your website, blog, email, texts, or social posts.
Even without an online store, you can take payments remotely. You can use invoices to request and collect online payments for goods and services — no matter where you are. Customers can pay invoices from their mobile phone or computer with their debit or credit cards.
Another option for collecting payments and making sales online is a virtual terminal, which turns your computer into a point-of-sale and allows you to key-in and charge credit and debit cards from your web browser. You can also use a virtual terminal to schedule recurring quick-charge or itemized sales for repeat customers.
Contactless payment eliminates the hassle, and it's not just available through apps, such as those mentioned above. You can also employ technology compatible with tap-to-pay credit cards and mobile wallets (think Apple Pay and uploaded credit cards). These eliminate the threat of cross-contamination. They also expedite payment faster than traditional transactions and are more secure than credit cards.
Provide Contactless Receipts
With contactless payment comes the option of contactless receipts, sent via email or SMS, and the option to forgo a receipt altogether. This has myriad benefits—it eliminates paper waste and associated costs and decreases unnecessary contact with customers.
Making an Easy & Delightful Pick-Up Process
In-house seated dining requires servers to drop food and drinks at the table, but counter service and takeout offerings afford another opportunity for safe, distanced food or merchandise pickup. To make this happen, post a sign that clearly shows pickup location. Then come up with a system for contactless pickup.
Here are four ideas for a great contactless pickup for the customer:
Request that customers call or text upon arrival so you can place their item in the pickup location. This is a great solution for a small operation who still wants to ensure there's some human-to-human interaction and even potential for day-lifting emoji-filled exchanges.
Follow the lead of Peet's Coffee; they place freshly made coffee drinks marked with the customer's name on a counter where they can be retrieved. Just make sure the pickup location is spacious with easy access; no one wants to shimmy past another customer to retrieve their burger and fries.
Follow the cue of businesses like Caviar and institute curbside pick-up. While not completely contact-less since you'll need runners to pass off packages to customers in their cars, this option is efficient and safer than indoor pick-up options. Create clear guidelines for how packages should be exchanged and make sure both parties take precautions, such as wearing masks.
Have fun with it! Your pickup space is an opportunity to delight your guests and market your personality to your customers. That "Beer-O-Mat" mentioned above? It's just a giant, colorful facade with a window for staff to hand out beer. But it amuses customers, and it generated free publicity in the local paper.
Promoting Your Contactless Experience
If you're going to invest in moving your business to a touch-free model, make sure you're letting your customers know! Not only does providing clear instructions and signage aid the customer experience, but posting about your new protocols on social media could lure customers back and have you back in business, stronger and more modern than ever.
Why Contactless Protocols May Be Here to Stay
Prioritizing a contactless purchasing experience may not have been top of mind at the beginning of 2020. But like many things, the restaurant and other retail industries are being forced to evolve at lightning speed in order to survive, thrive, and provide a safe experience for staff and customers.

Fortunately, all of the contactless business tools and ideas listed here are important for evolving and streamlining your business regardless of today's circumstances. There are other, important benefits to these protocols, which will continue to deliver long after the pandemic is behind us.
Consider the waste-minimizing benefits of offering digital menus, which also means fewer printing costs. Cashless payment systems can introduce accounting efficiencies to help you make more data-driven decisions. Even more impactful to the bottom line: think about how these digital interactions are helping you to get closer to your customers online, where you can more easily reach them again, gather feedback, or learn about their preferences. Not only do these protocols keep your business safely running, but they open up a world of opportunities to transform how you connect and ultimately convert your customers in the long term.
This article originally appeared in Adobe Spark's blog. It is published here by permission.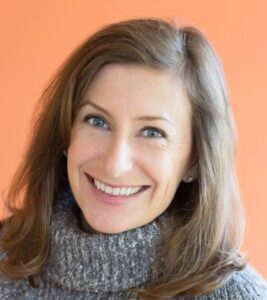 Erika Lenkert is a veteran food and drink writer based in San Francisco. She is founder and editor in chief of GFF: Gluten Free Forever Magazine.
Are you an industry thought leader with a point of view on restaurant technology that you would like to share with our readers? If so, we invite you to review our editorial guidelines and submit your article for publishing consideration.