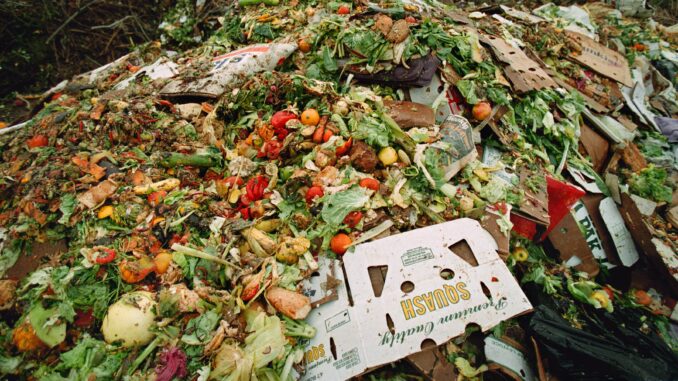 Every year, roughly 63 million tons of food waste is sent to landfill in America, and with costs of around $218 billion to grow, process, transport, and subsequently dispose of that organic produce, it's an expensive habit that needs to change. While the biggest contributor to these figures is the end consumer, the U.S. restaurant sector also plays its part, generating 11.4 million tons of food waste annually at a cost of more than $25 billion.
To combat this increasingly problematic element of the food service industry, companies around the world are searching out innovative and efficient solutions, and like in many other sectors, they are leveraging technology to do so. Through innovative tracing, management and, of course, mobile apps, technology is changing the landscape of the industry, and it has food waste firmly in its sights.
Driving Change with Technology
Tracing products through the food supply chain is one of the most important steps towards reducing food waste on a commercial scale. This makes it easier to identify, and thus reduce, food-waste hotspots as well as trace the location and status of specific food products in the supply chain in order to increase delivery efficiency for perishables.
One of the most notable advancements in this area is IBM's blockchain-based Food Trust. Utilizing the transparency and accountability of blockchain technology to connect "participants across the food supply through a permissioned, permanent and shared record of food system data," according to IBM.
Big players in the food supply sector have already identified the benefits of blockchain technology, with Dole Food Company, the world's biggest producer of fruit and vegetables, also announcing a five-year plan to increase its use of distributed ledger technology as part of its 2020 Corporate Responsibility and Sustainability Report.
While blockchain is at the cutting edge of attempts to trace food, other tracking and tracing practices using relatively simple tools such as barcodes or numeric tags are already well established. Technology, however, has enabled tracing systems to scale up, and easier access to better hardware and software has spurred "the development of electronic identification (EID) systems, which include electronic tags with chips and handheld scanners for reading, storing and transmitting the data to PCs for analysis and long-term storage." writes Dr. Linus Opara in Traceability in Agriculture and Food Supply Chain. All of which can be used to identify issues and streamline the food supply chain.
Additionally, advancements in geospatial science and technology such as geographic information systems (GIS) and global positioning systems (GPS) have enabled producers to make data-driven decisions about agricultural products and handling operations. Moreover, this technology allows for traceability of "attributes such as yield, product quality, animal movement, and disease epidemiology," says Dr. Opara, which could be used to help reduce the 10 million tons of produce that is discarded or left unharvested on farms.
Tracking Waste as well as Produce
Waste is inevitable in the restaurant industry, but through technology, it can be reduced significantly. One way in which restaurants are doing this is by implementing more advanced equipment. This includes technology such as smart scales to measure and register food waste across chains, which can help individual kitchens realize how much is actually wasted, as well as storage units with improved temperature control, keeping refrigerated and frozen foods at optimal temperatures as well as rapidly cooling foods for longevity.
Another very powerful solution is the use of waste diversion reports, which track how much is recycled as compared to composted or landfilled, allowing business owners to make informed decisions about their food-waste management. There is a substantial financial incentive for this type of solution, with ReFED, a food waste non-profit, reporting that "restaurants could realize an additional $620 million in profit potential per year by adopting prevention solutions such as Waste Tracking & Analytics."
Additionally, they enable restaurants to meet sustainability and environmental goals through the reduction of food waste, which are becoming increasingly common for businesses of all sizes. This leads to the third clear benefit, which is the reputational value as a restaurant brand. Food waste is becoming an increasingly relevant issue among consumers, and those businesses tackling it head on stand to benefit. In fact, a study by Unilever showed that 47% of American diners would spend more to go to a restaurant with an active food recovery program.
Direct to Consumer
In addition to commercial solutions for food waste, there have also been technological innovations to reduce unnecessary food waste on the consumer side. These include mobile apps such as Too Good to Go, "the world's largest B2C marketplace for surplus food", connecting consumers to businesses with surplus, which is sold at a reduced cost. This solution, and others like it, actively reduce food waste, reduce the financial loss of food waste that restaurants and other consumer-facing businesses suffer, and can even expose businesses to new customers.
A final technological leap that is helping reduce food waste is one that is not directly related to the issue—social media. The explosion of social platforms over the past two decades means that now, more than ever, there is massive social awareness around issues such as sustainability, environmental protection, and, of course, food waste. This exposure is driving change, especially in younger generations, which will be increasingly reflected in consumer choices.
Ultimately, technology is just one element of what must be a multifaceted approach to tackling food waste, not just in restaurants, but at every stage of the food supply chain. As sustainability becomes increasingly important to consumers, this innovative tech is just a glimpse of what we can expect to see in the future.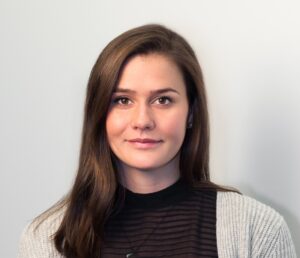 Shannon Bergstrom is a LEED-accredited, TRUE waste advisor. She currently works at RTS, a tech-driven waste and recycling management company, as a sustainability operations manager. Shannon consults with clients across industries on sustainable waste practices.
Are you an industry thought leader with a point of view on restaurant technology that you would like to share with our readers? If so, we invite you to review our editorial guidelines and submit your article for publishing consideration.