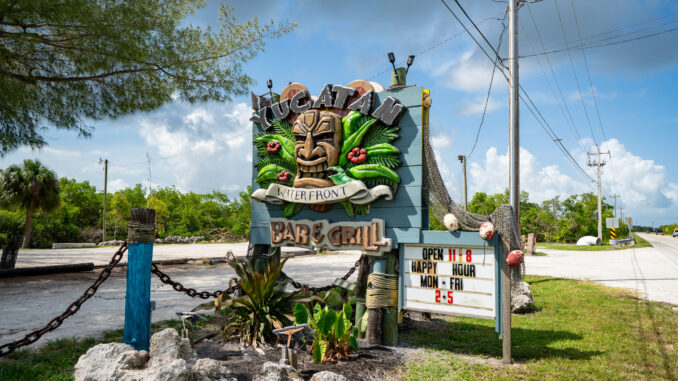 The longer COVID-19 continues to alter our regular flow of commercial activities, the more likely new habits are to set in. One such behavioral shift that we've seen from this past summer is the heightened demand for outdoor dining.
However, at least for all of us here in the Northern Hemisphere, this is becoming increasingly hard to accommodate as the days shorten and the weather turns cold. While most people will revert to the normal winter tradition of eating indoors – while still abiding by the new protocols for social distancing, mask wearing and contact tracing – some may end up altering their eating patterns to chase that last morsel of sunlight.
That is, in order to keep the good times rolling outside and not to risk exposure by venturing inside, dining parties may opt for a late autumn early dinner in and around the time normally reserved for happy hour – approximately 3pm to 6pm. Other parties may similarly choose to enjoy a sunset drink out on the patio together at this time before moving to one member's domicile once the sun has dipped below the horizon for a full dinner home.
While this won't apply when the snow hits the ground or those post-rainfall days where it's too slippery to serve outdoors, come first thaw in Spring 2021 this trend may well return in stride if the Covid threat persists. Then, of course, you must also consider the snowbirds who will be driving south over the winter months to escape the cold and would very much like to maximize their sun exposure – something that has been dearly lacking from being cooped up in your home during the lockdowns earlier this year.
Knowing that there is a heightened demand for this 'three season' sunset dining, it's important that you align your back-end management software as well as your front-end digital channels so that customers know about your happy hour promotions and service levels are never compromised. Especially in the world where contactless service delivery is critical, you don't want to create bottlenecks of sun-chasing patrons or harried servers that might increase contact.
To start, look at the data on your POS (or what's available from the two-way integration with the PMS if your restaurant exists inside a hotel). Integration of all merchant touchpoints is critical so that you can develop a holistic picture of your customer history and behavior. Have you noticed a trend in past years, or even the past couple months, of the most popular dining times happening earlier in the evening? Answering positively here will help to inform staffing and pacing adjustments as well as whether a happy hour promotion is even worth your time.
Next, what are the most popular items that people are ordering in the late afternoon during those crisp autumn sunsets? Start by leaning into your strengths and aligning your most purchased menu items with offers to past guests in order to churn up return visits. This can let you keep a sharper eye on inventory management, while also aligning the weather forecast – that is, sunny days equal more patio dining demand – will help you finetune staffing requirements.
Along these lines, do you know how many more patrons you can expect on sunny fall days versus cloudy ones? Similarly, are you set up to digitally accommodate contactless curbside pickup which will undoubtedly have higher demand on days with better weather?
While an analysis of past data will help tell you what has worked and perhaps reveal some areas where you can trim, you must also consider altering the menu and running new promotions that appeal specifically to outdoor dining during fall and alleviating the cold. Think hot chocolate, cheese fondue, mulled wine, heated schnapps, soups, fresh-out-of-the-oven comfort foods or even an amuse bouche that's warming to the soul. If the data supports a probable revenue-generating venture into the outdoor happy hour space, then why not try out a program? Even if you achieve partial success this year, you can tweak the playbook for greater returns come Spring 2021 or even Fall 2021.
Then, as you well know, a new program is only as good as the launch activities you throw behind it. Such F&B projects are a perfect fit for social media and top-of-funnel localized search channels (in addition to retargeting). Not to inculcate you with the same message, but as before you should look at the data to see who amongst your past guests and loyalty base would be most appreciative of trialing your new program, maybe even bundling a value-add for coming during the initial launch period.
Ultimately, while capitalizing upon this minor shift in customer behavior may seem like small potatoes and not worth your time, in a depressed dining and travel marketplace, you have to find those pockets of revenue wherever they present themselves, and perhaps a small win may be just what you need to get you through the upcoming winter of Covid.
The world's most published writer in hospitality, Larry Mogelonsky is the principal of Hotel Mogel Consulting Limited, a Toronto-based consulting practice. His experience encompasses hotel properties around the world, both branded and independent, and ranging from luxury and boutique to select-service. Larry is also on several boards for companies focused on hotel technology. His work includes four books "Are You an Ostrich or a Llama?" (2012), "Llamas Rule" (2013), "Hotel Llama" (2015), "The Llama is Inn" (2017), "The Hotel Mogel" (2018) and "More Hotel Mogel" (2020). You can reach Larry at larry@hotelmogel.com to discuss hotel business challenges or to book speaking engagements.
This article may not be reproduced without the expressed permission of the author.
Are you an industry thought leader with a point of view on restaurant technology that you would like to share with our readers? If so, we invite you to review our editorial guidelines and submit your article for publishing consideration.