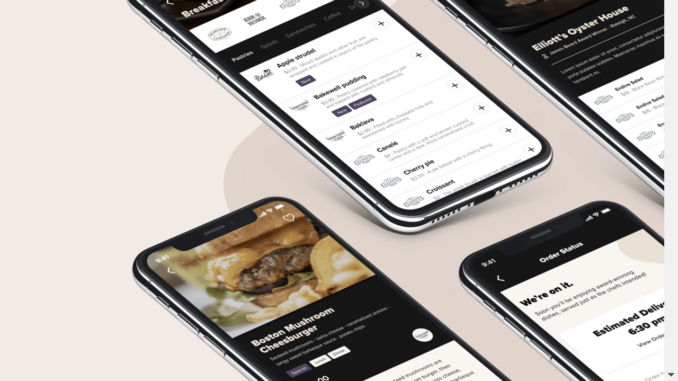 Boise, Idaho-based Crave Hospitality Group, a restaurant technology startup that aims to bring a collection of cloud kitchens together for home delivery, has secured $7.3 million seed funding round led by StageDotO, a venture capital firm that focuses on early-stage companies. Other participants include Meridian, Idaho-based investment firm and real estate developer Capital Eleven and undisclosed individual investors.
According to a press statement, Crave plans to use the funding to build pre-opening teams for the next four Crave Collective facilities opening this year, followed by 10 more in 2022. Locations include Salt Lake City and Provo, Utah; the Dallas-Fort Worth metroplex; Mesa and Chandler, Arizona; and Denver, Colorado.
A growing number of companies have been getting into the ghost kitchen space, and in several cases have recently secured large funding rounds. The rise of ghost kitchens and virtual restaurants, often referred to as the third wave of food delivery, have paved the way for a larger addressable market for online food delivery. Virtual brands empower independent restaurants to increase their revenue and profitability by offering virtual-only menus through online delivery channels.
A good example is Ordermark, which operates Nextbite, one of the earliest and fastest-growing pioneers in the virtual restaurant space. In October, Ordemark closed a $120 million Series C funding round. With Nextbite, qualifying restaurants can offer popular delivery-only brands out of their existing restaurant space. Powered by Ordermark's technology, Nextbite's turnkey delivery-only brands result in substantial incremental revenue growth for restaurants. Since the start of COVID-19, Nextbite has reportedly launched 15 brands and has added over 1,000 delivery-only restaurants nationwide. The collection of brands operate only via UberEats, DoorDash and Postmates.
Crave has several competitive points of differentiation, starting with its proprietary technology stack for managing orders and delivery. Its custom built Restaurant Management System is touted as the first platform designed specifically for multi-kitchen remote management that can handle all of front of house, back of house, administration and reporting needs. Key Features include: ordering interfaces, real-time menu management, inventory tracking/prediction, order workflow, and customizable analytics. Rather than partner with gig workers for delivery, as is the case with most ghost kitchen operations, Crave employs its own driving staff, which it dubs "mobile servers."
"We are a hospitality-focused company powered by a proprietary technology suite, order bundling across our multiple restaurant partners, and a dedicated fleet of employee-drivers who power the customer experience much the same way a waiter or waitress would do in a restaurant," says Crave Co-Founder Devin Wade. "This allows us to meet the exacting standards of our restaurant partners, build customer relationships for them, and create operating efficiencies across the board – all of which are important for profitability. The consumer reaction, evidenced by higher order values and repeat order volume, has certainly exceeded our expectations."
"Consumer demand for restaurant delivery has been rapidly growing for the past five years with the pandemic only accelerating this trend and expanding the customer base," said Mike Self, General Partner of StageDotO Ventures. "Crave has brought together a collection of top chefs and restaurateurs on one platform to provide an elevated experience that is well-beyond that of third-party delivery companies. The result brings the restaurant dining experience into your living room like never before."
Founded by technology entrepreneur Devin Wade, industry veteran Chef Scott Howard, and Boise restaurateur Barry Werner, Crave Hospitality Group opened its first so-called Crave Collective in Boise in November. That facility currently houses 16 restaurant concepts.
Crave features a high-profile slate of restaurant partners led by four concepts from award-winning chef and restaurateur Michael Mina including Mac 'n Cue by International Smoke, his popular collaboration with celebrity entrepreneur, television host, and New York Times best-selling author Ayesha Curry.
Other ghost kitchen concepts include Mérité Bakeshop by Lincoln Carson, this year's James Beard Award nominee for Outstanding Pastry Chef, and Tony G's by Tony Gemignani, 13-time World Pizza Champion and two-time Food Network gold medalist. Nearly all of its restaurant partners are expected to grow with Crave as it opens new locations. Crave will reportedly embark on Series A funding discussions early this year.