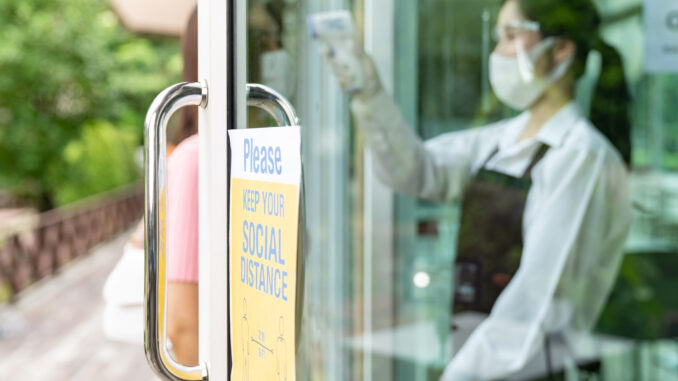 COVID-19 has caused widespread shutdowns of indoor dining, long stretches of capacity regulations, and less than ideal eating environments. It has also cost customers, employees, and owners much of the enjoyment derived from working at or visiting their favorite eateries.  Many people are still avoiding restaurants altogether and those who have ventured out often spend time at the table are worried about what they are touching, inhaling or somehow absorbing that might make them sick.
For restaurant owners, the threat of being the site of an outbreak is enough to cause panic. COVID-19 is an opportunistic germ that often prays on people and spaces who are simply underprepared. You can't see that one infected, and possibly asymptomatic, person coming in, and it can be hard to know how deep the damage might go. Will you have contract tracers calling customers? Will staff need to be quarantined? Will the business need to shut down to clean house?  Like hackers and cybersecurity, infectious diseases like COVID-19 have the ability to adapt and evolve, forcing the solutions to be flexible, proactive, and wide-ranging. 
One trend that is expected to continue through 2021 is the deployment of biosecurity measures.  Biosecurity is defined as "procedures intended to protect humans or animals against disease or harmful biological agents."  These serve to protect spaces and patrons from exposure. Some of these measures may eliminate COVID-19 if it's brought into a space, but most of them simply reduce the opportunity for people to transfer pathogens to one another. 
Some of the new standard procedures for restaurants might be seen as the most elementary of biosecurity measures. The partitions, for example, which separate spaces between customers can help keep some germs from spreading. No-touch temperature scanning kiosks and masks are also simple biosecurity measures that have become mainstream.  These are helpful on a case-by-case basis, whereas HVAC upgrades, air purifiers, and new, more frequent disinfection routines can have a bigger impact on a space as a whole.  UVC light cleaning technology, which was recently recommended by the CDC as an effective measure to reduce COVID-19 germs, is now being built into lockers, kiosks, HVAC systems and more.
All of these increase a space's biosecurity, but they all also require some level of investment at a time when restaurants don't have cash to burn. The question restaurant owners are asking now, is not "If" they should buy in – but how much is useful and effective in keeping staff and customers safe and returning. 
The answer is two fold. First, not every space is the same, and therefore there is no one-size-fits-all solution. When choosing which measures to implement, owners should consider things like the age of the building, the current ventilation, traffic flow, and more.  In some cases, where your central HVAC system may not be under your control or you don't have the ability to operate with higher efficiency filters, portable units can be an effective solution to improving indoor air quality. 
Secondly, it's a matter of perspective. Some biosecurity measures are long term investments: HVAC systems, UVC cleaning tools, some touchless mechanisms, etc.  Making that investment is a calculated choice that reflects a long term change in customer behavior. It recognizes that COVID-19, and the concerns and behaviors it unleashed, are not going away for good with a vaccine, or even with herd immunity.  Virus mutations, future outbreaks, and the next pandemic will feed on our collective trauma from COVID-19.  Restaurants with biosecurity are the ones that will survive, not only because they will be safer and cleaner, but because their customers and staff will feel more confident and protected.
If you fall into this way of thinking, you are in good company.  Jean-Georges in New York City and its affiliated restaurants in the NYC-metro area have been leaders on this. Just this fall, Jean-Georges implemented safety measures that include touchless faucets and flushometers in the restrooms, upgraded filtration and UV air purification lights for the HVAC system, and portable air cleaners strategically placed throughout the dining room.
It is yet to be seen how customer behaviors change as vaccines and treatments become more advanced – but most of us won't soon forget the impact of COVID-19, and will be more conscious of the spread of germs for a long time.   Consider the much-decreased influenza numbers this winter season. If the general public takes away one lesson from COVID-19 it will be that we can and do play a role in the spread of germs, and that it's possible to live healthier lives with the right precautions.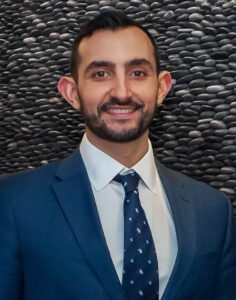 As President and Founder of Lotus Biosecurity, Joe Heaney leads a team of medical, epidemiological, mechanical, and engineering experts to consult on and implement anti-viral safety measures for small businesses looking to upgrade COVID-19 precautions.  Heaney is a trained mechanical engineer, with experience designing and building out high-rise residential buildings, hospitality centers, healthcare facilities, and commercial office spaces.  He has a depth of knowledge in indoor air quality solutions, which he has put to work for small businesses and restaurants throughout the NYC-metro area since the start of COVID-19.  
Are you an industry thought leader with a point of view on restaurant technology that you would like to share with our readers? If so, we invite you to review our editorial guidelines and submit your article for publishing consideration.