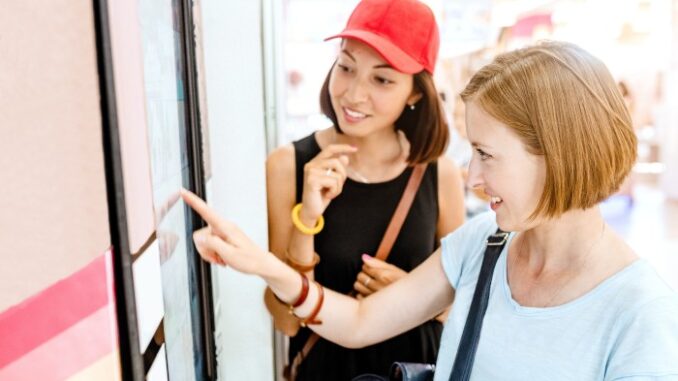 Many restaurants have been quick off the mark to implement contingency plans enabling them to continue to operate amid imposed restrictions, declining consumer confidence and the need for more efficient practices, amid the pandemic.
Such challenges aren't new to a sector that has been welcoming digitalization over recent years, to suit a burgeoning desire for a faster and more convenient food service. Championed by Gen Z and Millennials, the introduction of self-service kiosks, contactless payments, online and in-app ordering plus food delivery and collections has catapulted the industry into a smarter stratosphere, light years ahead of its fine dining counterparts.
In fact, you could claim that quick service restaurants have been more equipped to deal with the pandemic, compared to other sectors which were slower to adopt new technologies. Yet, implementing new ideas isn't always enough; you have to maintain them in the long-term to be successful.
Serving today's customer
Today's customer is anxious and uncertain about surface cleanliness. That's why they're looking to businesses to take responsibility and keep surfaces protected. Even the simplest tasks, like collecting a food order or coffee can prove stressful; previously, placing an order via a self-service kiosk was seen as the highest form of convenience, now customers are looking past the impressive technology to the actual hardware itself, for signs of product-damaging bacterial growth.
Screen smudges and faded signage create the impression of poor cleaning routines and lack of care. If your customers question the cleanliness of your premises, they'll be even more reluctant to eat food prepared and served there.
Is the answer to douse everything in industrial-strength cleaning agents on a regular basis? In short, yes. But does it provide a sustainable and sensible long-term solution for your business? No. Sanitizing all services regularly is non-negotiable in the hospitality sector but harsh cleaning formulas can cause early degradation of surfaces and leave residues, resulting in tired-looking equipment which ages far faster than it should. Given the fact that self-service kiosks and collection service counters will be the main customer contact points in the near future, a shabby and unkept appearance isn't the impression you want to create.
Replacing equipment on a regular basis isn't financially viable either, so how can you effectively overcome cleanliness anxiety?
What should your business do?
The good news is you don't have to choose between enhanced surface cleanliness and state-of-the-art technology. You just need to look beyond the freshly scrubbed surface and consider what is beneath – a high-value product which needs to be preserved. Businesses can do just that with antimicrobial-treated hard-coated films, which protect surfaces from product-damaging bacterial growth and strong cleaning agents.
Antimicrobial technology actively inhibits bacterial growth for dependable and constant surface protection. As an active agent, the technology  operates 24/7, even in hard-to-clean areas, helping to keep surfaces cleaner and protected from bacterial degradation.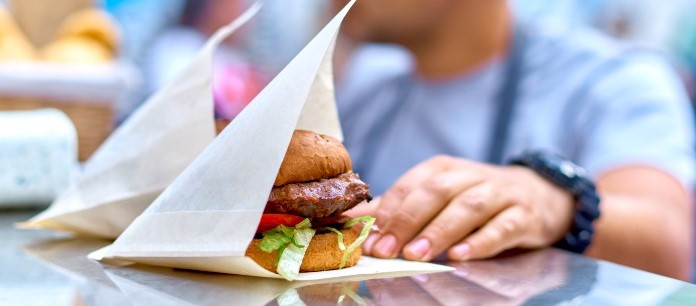 Furthermore, the technology is suitable for both electronics and standard dining equipment such as tables, chairs and countertops – so all surfaces subject to high touch-traffic can be covered.
Antimicrobial-treated hard-coated film offers built-in surface protection and inhibits degrading bacterial proliferation on restaurant surfaces which have the film applied to them, to help keep surfaces cleaner, even between applications of conventional cleaning products. The tough and durable unique formulation provides peace of mind to both staff and customers concerned by surface cleanliness. Furthermore, it can preserve the film surface condition of restaurant surfaces and branded materials following stringent cleaning. It is also suitable for use in human-machine interfaces without disrupting touchscreen functions.
The new normal for restaurant businesses
For many businesses, the pandemic has brought investments in technology into maturity, helping restaurants keep pace with seismic shifts in consumer behavior; from drive-thru to operations and delivery. Such technologies have facilitated social distancing and provided a vital revenue stream when businesses were forced to close their doors.
While these transformative technologies are helping consumers enjoy the restaurant experience, they're also allowing us to rethink what a successful restaurant looks like, reinventing the physical space to overcome cleanliness concerns.
Is this the new normal? New is always normal for the quick service industry, which prides itself on constant evolution to keep up with the newest trends and consumer needs. COVID-19 is just another cycle of change which requires innovation and an agile approach. Previously the focus was on creating a seamless and convenient experience for diners; this is still a necessity, with the added goal of ensuring the process offers an added level of surface cleanliness and reassurance.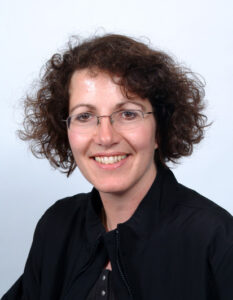 Anna Harris is R&D Project Manager at MacDermid Enthone Industrial Solutions, which manufactures high-performance hardcoated films and blended liquids, offering unrivaled excellence in film coating performance and range. Its coatings are designed to improve the durability, functionality, and aesthetics for displays, human machine interface (HMI), graphic overlay and surface protection applications.  Variations of its antimicrobial-treated hard-coated film, Autotex AM, offers built-in Microban® surface protection and inhibits degrading bacterial proliferation on restaurant surfaces which have the film applied to them, to help keep surfaces cleaner, even between applications of conventional cleaning products.
Are you an industry thought leader with a point of view on restaurant technology that you would like to share with our readers? If so, we invite you to review our editorial guidelines and submit your article for publishing consideration.