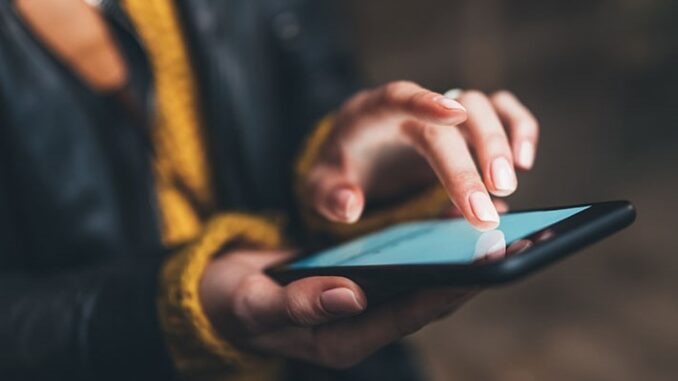 Ground-breaking technology solutions were crucial for restauranteurs in 2020. Now, savvy restaurant operators are leaning on digital solutions to grow and scale their businesses even more. One of these solutions is text ordering or text to order (TTO)—the latest and greatest digital ordering channel.
Text ordering is exactly what it sounds like—an ordering channel that allows customers to place orders via text. Conversational artificial intelligence (AI) accurately interprets orders placed using the SMS function of a mobile device. The combination of natural language processing (NLP) with real-time quality control delivers a fast, convenient, and accurate customer ordering experience. Here's how your restaurant benefits from a text ordering and text marketing solution to boost sales and drive great guest experiences.
Take Customer Convenience to the Next Level
Text to order serves as a major asset for restaurant owners and chains because it gives customers a quick and easy way to order without having to call in by phone. This saves time because they don't have to re-enter the order or payment information. Customers can quickly use digital payments on file, and never swipe their card again to get their meal.
There's nothing worse than receiving the wrong order. Text ordering virtually eliminates that pain point.   With this innovative solution, there is continuous learning and improved order accuracy. Unlike traditional phone or other employee-assist formats, text ordering eliminates order errors and poor guest experiences due to wait time or transcription errors of the order taker. Plus, you have a secondary confirmation process to clarify order accuracy if needed. The best benefit is that customers receive a streamlined, accurate, and speedy experience every time.
Since text ordering should be integrated seamlessly with a restaurant management system, it saves customer transactional data and digital payment history for repeat orders. Text ordering will organically encourage impulse orders, especially if you leverage text marketing to keep your restaurant top of mind. This solution also allows customers to place orders without wasting internal storage space that restaurant mobile apps use. Internal storage is in high demand as individuals are on their phone now more than ever. Guest experience should remain a high priority, and text ordering offers a clear solution to make that possible with every order.
Less is More. Get Optimal, AI-Driven Order Placement
Did you know that 51% of online transactions are now done on mobile? That said, you'll reach a massive market of new customers looking to place their order via text. Besides, customers aren't the only ones benefiting from text ordering. You'll find restaurant owners reap even more perks!
Text ordering allows more orders to be placed in a shorter time frame while freeing up staff to manage order surges during peak business. This allows kitchen staff to prepare food as soon as the order is sent, so customers get their meals faster and more accurately. Unlike archaic options like call-in orders that are inconvenient with more room for order error. Now is not the time to have angry customers with poor order accuracy. AI-driven text orders improve the speed and ease of accepting digital orders for pickup or delivery. There is also an option for web-based text messages, offering more variety to meet customers on their phone or computer.
When text ordering is integrated to your restaurant management system, it communicates orders directly to your cooks in the kitchen. Not only that, it also connects to all aspects of your restaurant operations from menu, pricing, coupons, delivery zone, payment processing, and loyalty program. Looking to increase orders without increasing the amount of work? Text ordering is your simple solution for increasing profits and driving revenue.
Nurture Customer Relationships Like Never Before
You need to know your customers if you're going to nurture their relationships thoughtfully. Most business owners don't have time to learn about individual customers. That's why data is your best friend. Customer data identifies high-level trends while also sharing microscale details to understand individual customer ordering patterns.
For example, when you know where your customers are located, you can see what zip codes to target your marketing efforts to reach new potential customers. Once you know the cities you want to reach, launch social media campaigns, retargeting ads, and other digital marketing strategies targeted to these specific areas.
Plus, you can set up text marketing to strengthen your relationships with existing customers and stay top-of-mind. In fact, 72% of consumers are more likely to sign up for a loyalty program through a text message. Text marketing opens the door for new opportunities and channels to grow your business and market toh your customers. With centralized data, you'll make more informed business decisions that help you attract more customers. Using text marketing integrated with your loyal program from your text ordering data, you'll create effective personalized promotions guaranteed to drive revenue and expand your loyal supporters.
Text ordering and marketing opens the door for restauranteurs to streamline operations, maximize order accuracy and sales, and provide stellar guest experiences. Do your research when it comes to a provider who can offer your restaurant this essential new digital ordering solution to enhance the guest experience and drive digital orders.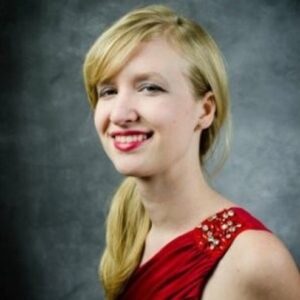 Jill Kessler is Senior Product Manager at HungerRush and works with partners to evaluate, prioritize and support integrations. She has over 9 years of experience bringing SaaS products to market, including HungerRush text ordering and marketing. HungerRush is leading innovation for the hospitality industry with its advanced restaurant management system which gives restaurants and chains the ability to drive revenue growth by acquiring deep knowledge of their customers, and to achieve operational excellence through end-to-end integration.
Are you an industry thought leader with a point of view on restaurant technology that you would like to share with our readers? If so, we invite you to review our editorial guidelines and submit your article for publishing consideration.