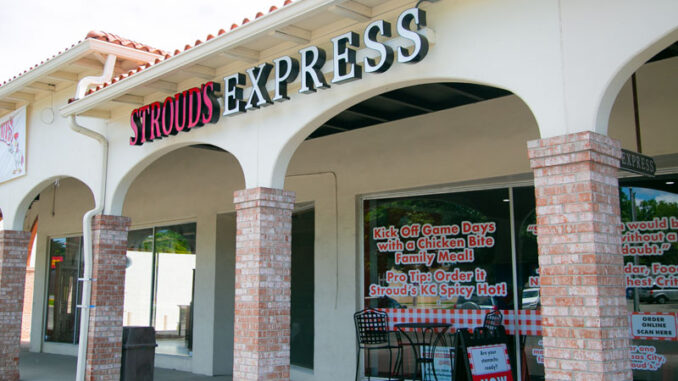 Kansas City restaurant management group KC Hopps has leveraged Paytronix Order & Delivery to open two takeout-only establishments bearing the name Stroud's Express.
When COVID restrictions shut down indoor dining rooms, KC Hopps took advantage of Paytronix Order & Delivery to start a new brand, Stroud's Express. An offshoot of the original Stroud's, a Kansas City institution since 1933, the Express locations offer the traditional Stroud's favorites but without a traditional dining room, focusing instead on curbside, carryout, and delivery. Since opening in Lee's Summit in late 2020, the new concept has taken off, with approximately 70% of orders generated online. The success of that location led KC Hopps to open a second Stroud's Express in Mission in May 2021.
KC Hopps already had Paytronix-powered loyalty and gift programs in place for its eight Kansas City–area restaurants and was planning to roll out Paytronix Order & Delivery over the course of 2020. After the pandemic forced an accelerated process, the brand launched curbside pickup, third-party delivery integration with DoorDash, and online ordering via a custom KC Hopps mobile app for all of its locations in a matter of weeks.
"Within a month and a half, we had Paytronix Order & Delivery up and running company-wide," said Bethany Neal, VP of Sales, Marketing & Technology. "The Paytronix Order & Delivery team was great with the integration. It's a user-friendly product and it gave us something exciting to talk to our guests about in a really hard year for our industry."
Fully integrated with the KC Hopps Rewards Program, the online ordering capability enables guests to earn points and redeem them – as well as birthday and anniversary rewards – for free appetizers, entrées, and desserts. The app also enhances the on-premises experience, as it's used for digital menus, contactless ordering, and pay-at-the-table services.
Does your company have news it would like to share with our readers? If so, we invite you to review our editorial guidelines and submit your press release for publishing consideration.