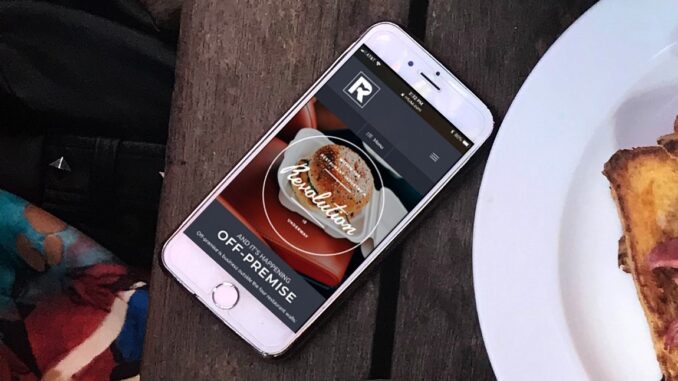 Restaurant Revolution Technologies (Revolution) has been awarded two newly issued technology patents including its first international patent granted in Canada.
U.S. Patent #11,049,084 (the '084 patent) covers the ability to import menu information from a POS (Point of Sale), create a menu therefrom and display it to a user wherein the menu created is customized on the order channel such as online, mobile or through an interface accessed by a third-party call center.
Canada Patent #2,834,875 (the '875 patent), similarly to the '084 patent, addresses the ability to import and display menus from the restaurant POS by ordering channels but also covers the ability to upsell the ordering party during the order process.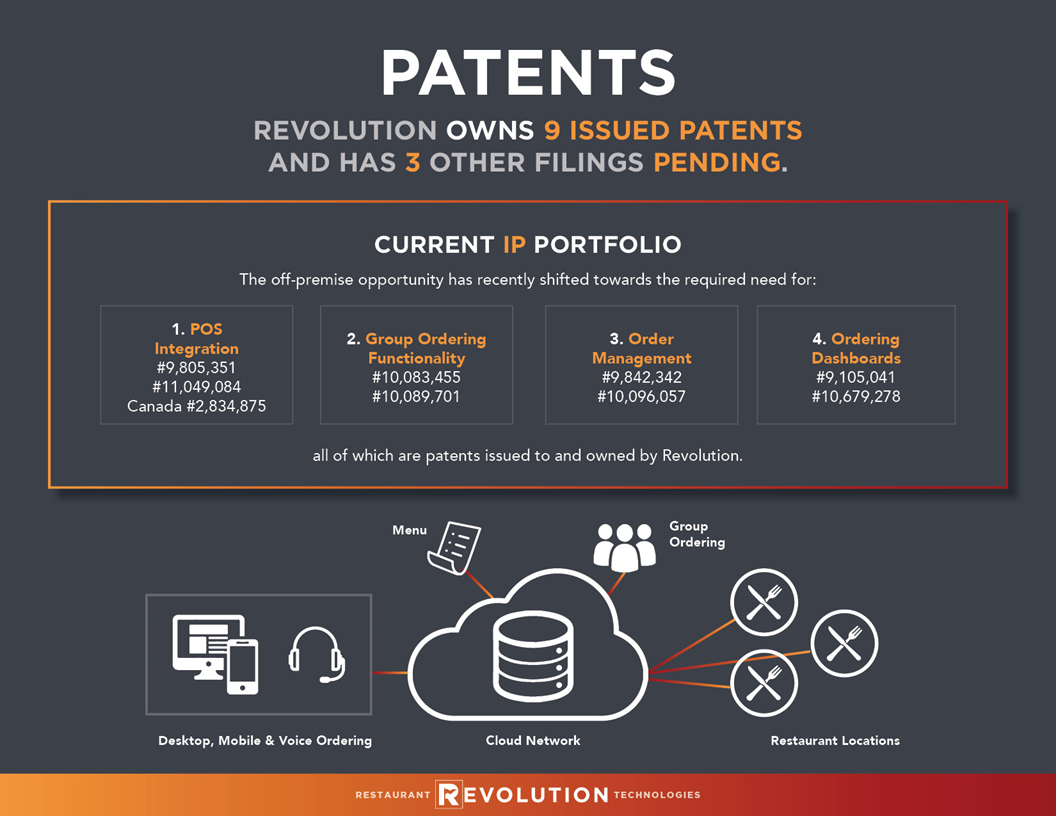 The two newly issued patents continue to bolster Revolution's flagship platform, Order One, as the leading digital ordering platform in the industry.
"Innovation is a deeply rooted core value of our team. Legally protecting our product innovations is important," said Revolution CEO Brad Duea. "Expanding our patent portfolio helps protect our restaurant partners while also supporting our mission to grow the off-premise business of our multi-unit restaurant enterprise partners."
Beyond the recent issued patent, Revolution's Order One platform has expanded to include a variety of newer features to better support restaurant enterprises thrive during and beyond the COVID-19 health pandemic, labor shortages and other business challenges. The Order One platform (which includes digital ordering products Order One Maverick and Order One Enterprise) has added digital ordering via Google Search and Maps, order ahead for dine-in as well as contactless QR code ordering functionality, catering reservation bookings, curbside pickup, expanded Google Tags and Analytics support, broader promotional offers and discounts enhancements, meal bundling, and alcohol sales functionality.
Revolution also continues to add technical integrations and partnerships to its strategic partner portfolio for both Order One and its Connect product, which inserts delivery and catering orders from popular marketplace apps directly into the POS, enhancing the experience for customers and the operations for restaurant enterprises.