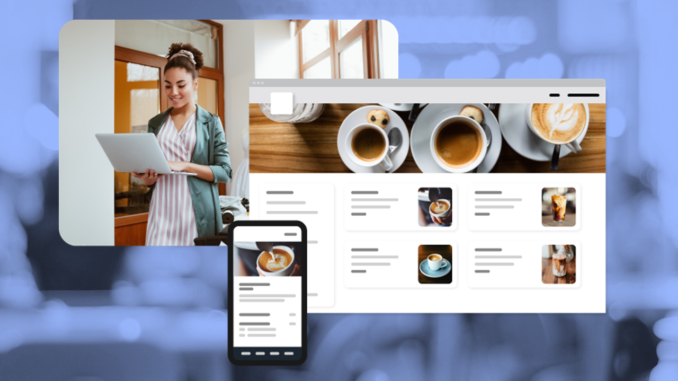 Most restaurants have always operated under a multiplicity of everyday pressures — tight margins, rising food costs, a transient workforce, attracting (and keeping) customers. But they faced nothing like the extreme conditions of 2020, when the pandemic dealt a crippling blow.
Widespread closures, lockdowns and limited indoor dining meant restaurants had to rely solely on take-out and delivery to stay in business. Revenues declined by 85 percent or more at the height of the lockdowns, and the economic punch permanently shuttered more than 10 percent of U.S. restaurants, diners and food trucks.
The devastation accelerated use of technology at an unprecedented rate, as restaurants' digital presences became their only storefront and a way to keep their businesses open. Those restaurants with streamlined to-go sales before the pandemic fared better than those who relied primarily on in-house dining. As the crisis continues to ebb and change, restaurants that embrace technology remain better positioned to mitigate loss and increase profit in the months ahead.
Thanks to creativity and the ability to innovate, the food service industry rebounded even better than projected in 2021. Restaurants pivoted to provide multiple ways of engagement, such as QR code menus, outdoor dining, online ordering and delivery options, finding technologically savvy customers eager to patronize their favorite places.
But labor and supply shortages continue to be stressors to businesses feeling the impact of the great resignation. Fewer available workers means restaurants are closing early, and increasing difficulties with the supply chain make it harder to plan and revise menus with what's available. And while customers returned to dining rooms with exuberance, new COVID strains like the Delta and Omicron variant are triggering concern. Restaurant owners are being forced to decide where to best invest to meet the new normal.
According to the mid-year 2021 National Restaurant Association report, 52% of customers want easier ordering, takeout and payment options. This same report also noted that six in 10 adults changed their restaurant activity in response to the rise of the COVID Delta variant. Businesses that offer contactless, convenient options on their websites are better positioned to increase sales, make larger total transactions, and better retain customers and employees.
The importance of creating and maintaining an online presence is critical to a restaurant of any size — but making sure that it reflects your company's ethos is just as important. For most, securing third-party support is key, in order to meet the high demands of operations and streamline the process.
Another important point to consider when deciding on a technology vendor for web- and mobile-branded offerings is the ability to customize your site with your logo and food photos. Your customers want to know about your menu items in detail and see appealing photos. A website and mobile app should also prominently feature your logo, hours of operation, and links to your social accounts.
Your website should also offer a mobile app link. This option is non-negotiable, as your customers are accustomed to ordering items from the palm of their hand. Easy choices for pickup and delivery make it convenient for your customers, and you'll want your app to integrate with third-party delivery services.
An upgraded digital presence that caters to your regular customers should put their experience front and center. Is it easy for them to log in and "favorite" items or look up their order history? Does it feature a loyalty program to reward repeat visits?
Take-out and delivery services are quickly becoming a  part of most restaurant businesses now. An important factor to consider in integrating a digital presence is ensuring it is easy to manage. Staff is at a premium these days. Having an easy-to-use admin dashboard for managing the take-out and delivery side of business gives employees more time with in-house customers, reduces time on the phone taking orders, and provides important data for marketing and resource allocation.
While larger restaurant chains had the infrastructure and deep pockets to implement technology into their operations at the lock-down peak, many smaller quick-service and fast-casual businesses lacked digital tools to face the crisis. To thrive in an increasingly competitive landscape, even the smallest restaurants will need to adopt digital tools to serve their customers and manage their workforces.
The National Restaurant Association president pointed out in the previously cited report that while consumer expectations around dining out have changed, the industry is continually adapting to not only meet, but exceed, these expectations. Meeting those customer expectations requires a bold embrace of technology — and that's efficient, cost-effective and fits any size operation.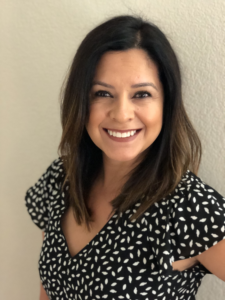 As VP of Product Marketing of Ordrslip, a Bitwise Industries company, Nicole and her team oversee and execute all aspects of the company's national marketing, branding and public relations. As a results focused leader, Nicole brings her 16 years of business-to-business marketing expertise to the table as we rapidly grow and carefully scale the organization. In her free time, Nicole enjoys reading and being outdoors with her husband and kids.
Are you an industry thought leader with a point of view on restaurant technology that you would like to share with our readers? If so, we invite you to review our editorial guidelines and submit your article for publishing consideration.