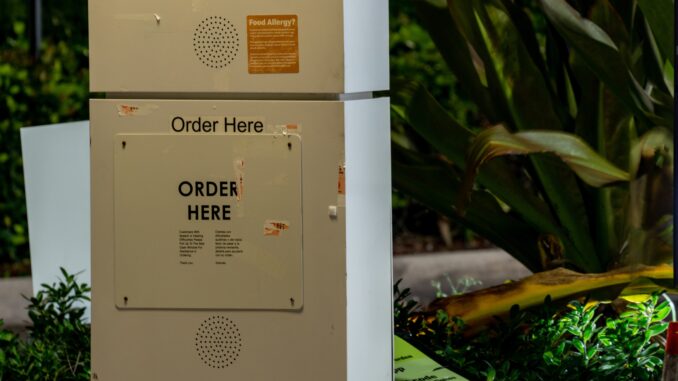 Matt Wackerbarth began his career with Domino's Pizza in 1998, while serving in the Air Force. Working his way through the ranks over the years, he and his wife went on to buy their first store in 2014, fulfilling a decades-long dream. But, when the pandemic hit, triggering a national labor shortage, that dream was in danger of crashing down on them and their four Florida restaurants. They got by for a year, but the great resignation made it clear that the jobs they were hiring for were nearly impossible to fill.
"With the staffing crisis everyone is having, we couldn't do the business we wanted to do," Wackerbarth said. "We needed to automate things we never thought about before."
One of Wackerbarth's biggest challenges was having enough people to answer the phone, a critical ingredient for pizza sales. He decided to automate this process using voice AI, turning over the task to a virtual assistant so his limited staff could focus their attention elsewhere.
"We'd lose three or four people at a time answering phones. Now they can concentrate on making food. It's freed up amazing time and opportunity," Wackerbarth said.
Wackerbarth is among the many restaurateurs embracing voice AI, a new technology that's cracked the code for automating the time-consuming, repetitive, and vastly complicated process of person-to-person dialogue. And as more and more restaurants integrate AI into their everyday operations, they're uncovering some very interesting findings. Customers are loving it. Staff are loving it. AI is filling jobs that people no longer want, and going so far as to save even more jobs by allowing businesses to stay open. With another strong labor forecast for 2022, it's becoming quite apparent that AI isn't just a temporary fix: it's allowing restaurants to grow stronger than ever.
The Rise of Voice AI
Restaurant job openings have outpaced hiring for most of the COVID era, with nearly half a million unfilled positions at the end of 2021. Supply chain complications, inflation and rising food costs, compounded with surging consumer demand as the country emerges from the pandemic (future variants notwithstanding), has produced a perfect storm where innovation is the only way to make it out unscathed.
Online ordering, especially for delivery apps, has helped, but voice ordering continues to dominate restaurants' business intake. In the quick service restaurants (QSR) space, drive-thru commands a whopping 65% of total orders placed, fueled by convenience as well as households seeking fresh food without entering the confines of a public space. Other restaurants, such as Wackerbarth's, see the bulk of their business come over the phone. In all cases, ordering food gets significantly more complicated in dialogue form.
Early generations of voice AI prompted customers to interact with their phones in a similar way to what online ordering is today. The process of "Press 1 for X, press 2 for Y," however, is long behind us, albeit not yet phased out. Voice AI technology today is highly interactive, mimicking the person-to-person interactions people seek. Siri and Alexa are prime examples of mainstream voice AI, showcasing how this evolving technology easily processes speech while accounting for accents, slang, background noise and other hurdles.
Restaurants, however, require specific conversation requirements not found with Siri and Alexa. Cracking the code for restaurant speak, in addition to preserving the high-touch guest experience hospitality businesses are known for, has allowed voice AI to enter the restaurant industry.

Coming to the Rescue for Staff and Customers
For Wackerbarth, voice AI is actually increasing staff retention, where restaurant workers are staying in their jobs longer than before. He attributes it to less stress and better quality of life.
"They couldn't handle the stress of all the phone calls coming in," he said. "Now they can concentrate on making food and tending to customers in-person."
Here are a few more reasons why many leading restaurants are clamoring for the benefits that virtual ordering assistants provide staff and customers:
Stronger productivity: No longer torn between making orders and taking orders, staff can focus on fulfillment without distraction. And with voice AI picking up the slack in an understaffed environment, everyone else can tend to their everyday jobs without needing to take on more work
Quicker service: Shorter drive-thru lines and never having to wait on hold are big wins for guests looking for a new-and-improved dining experience. Remembering guests' previous and favorite orders makes the process even faster
Elevated communication: With voice AI repeating orders back to customers for confirmation and converting those orders into text for restaurant staff to easily process, both sides can come closer together for a cohesive transaction
Balancing AI with Human Interaction
As advanced as conversational AI technology may be, some people still prefer to speak with a live person. In hospitality, a business defined by customer service, successful voice AI companies are giving guests that option.
"It's imperative for customers to have the option to speak to a human being when they want to," said Vinay Shukla, CEO and Co-Founder of ConverseNow, the voice AI company serving Wackerbarth and hundreds of his peers across popular restaurant chains. "We created our AI with restaurant guests in mind, and having that agent in the loop has been very important for them."
The "agent in the loop" model Shukla describes is an innovation of its own, eliminating the need for customers to repeat orders they started after being transferred to a live agent. Voice AI companies will inevitably lean on manual support in these initial stages, but as was the case with delivery apps, QR codes and so many other timely developments, conversational AI will gradually begin to speak for itself and gather mainstream adoption.
For restaurant staff and local business owners, that change couldn't come quickly enough.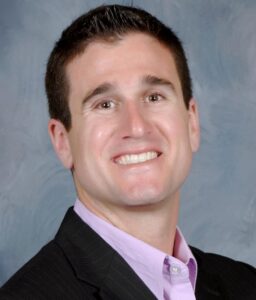 Benjamin Brown serves as Vice President of Marketing at ConverseNow, the leading voice AI platform for quick service restaurants to automate drive-thru and phone orders. Dedicating his career to the intersection of hospitality and technology, Ben has led digital experience at MGM Resorts International and Carnival Corporation, as well as worked with leading restaurant and hotel groups across nearly 60 countries. He earned his MBA from USC's Marshall School of Business, his M.Ed. From UNLV's School of Education, and his BA from USC's Annenberg School of Journalism.
Are you an industry thought leader with a point of view on restaurant technology that you would like to share with our readers? If so, we invite you to review our editorial guidelines and submit your article for publishing consideration.