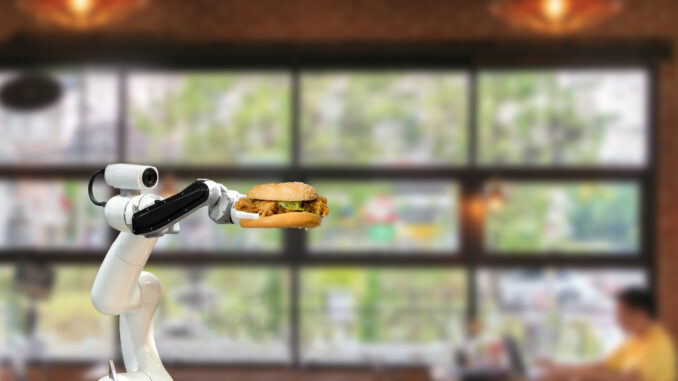 If you're a restaurant operator, one thing has likely taken root at the front of your mind: the industry's labor shortage.
For months, news and statistics about this labor shortage have dominated headlines. You've read about it. We've written about it. If you're like many of your peers, you may be scrambling to place for-hire signs and rethinking the wages and benefits you can offer hard-to-find workers.
But what if, amid all this anxiety and fear, you actually don't need to hire more employees? What if your restaurant is, in fact, overstaffed?
Let me explain. The truth is that restaurants don't need as many staff members as they once did in order to operate smoothly. If restaurants armed themselves with technology that already exists, they could optimize their operations with less staff while delivering a superior customer experience. They could skirt the labor shortage issue altogether—and emerge from this critical period better prepared for long-term success.
This has worked well in other industries. In new fully-automated Wal-Mart locations, more than 30 registers are manned not by 30 cashiers, but by zero. Customers are empowered to check out on their own, while staff members focus on greetings, customer service, and register oversight. Likewise, fully-automated Amazon Go grocery stores only require a handful of employees (approximately six), whereas the average grocery store in the U.S. employs 42.9 staff members.
Why should restaurants be any different?
Precedent exists in Japan
Long before the COVID-19 pandemic unleashed a domino effect of complications—including the restaurant industry's labor shortage—across the world, Japanese restaurateurs struggled to hire staff. As a result, many turned to technology, and automation soon became a norm in the Japanese restaurant landscape.
"Japan's population is shrinking, and its economy is booming; the unemployment rate is currently an unprecedented 2.8 percent," reported The Atlantic in 2018. As a result, restaurants began to rely on robots, self-service conveyor belts, and other technologies to meet their customers' needs.
At the time, McKinsey Global Institute partner Michael Chui estimated that "54 percent of the tasks workers perform in American restaurants and hotels could be automated using currently available technologies—making it the fourth-most automatable sector in the U.S."

In the ensuing years, the quality of those technologies—and restaurants' access to them—has only improved.
U.S. restaurants are ready for automation
If you think automated, robot-run restaurants are fine for Japan but would only work in the U.S. as a Westworld side plot, think again. Technology already exists that can automate much of a restaurant's operations, reduce reliance on staff, and deliver a frictionless experience for customers. That technology includes:
Advanced touch technology, including self-service kiosks in QSRs and tabletop devices that allow guests to place orders and make payments without a server's help. Each device places control firmly in a customer's hands, reduces or removes the need for a human server, and enables the restaurant to promote and upsell various items more consistently.
Speech recognition technology: a conversational AI engine that interacts with guests to take orders, upsell items, answer questions, and communicate directly with the POS system. Restaurants can apply this type of technology in drive-thru speakers, reducing or removing reliance on human staff to complete drive-thru orders, and for over-the-phone ordering.
Computer vision technology, which alerts staff when there are bottlenecks and automatically provides analysis and insights that continue to improve the restaurant's operations.
These technologies are not only sophisticated and available (indeed, Presto's suite of products already includes each)—they're also in demand. Customers are already receptive to these types of innovations, which can expedite their dining process and save them precious time. Many consumers actually prefer the rapidity and accuracy of self-service and would rather interact with a machine or a bot than with a staff member.
Automation makes your restaurant more competitive
As in other industries that have already experienced automation, digitizing the restaurant industry won't erase human involvement. Rather, it will allow the humans you do hire to refocus their efforts on higher-level activities. Machines can replace the manual, mundane tasks of order-taking, preparing, and packing, enabling restaurant staff to focus on inherently human tasks like guest relations and overall business strategy.
That could open new possibilities to various types of workers. In Tokyo, for example, a restaurant that opened this past June uses robots to employ disadvantaged workers remotely. "These robots are operated remotely using via [sic] the internet, serving as avatars for people who can't leave the house for long periods of time due to physical disabilities, childcare, or for other reasons," reported Time Out Tokyo. Here, robots are not merely enabling restaurants to run with leaner staffs—they're actually creating new opportunities for the marginalized.
What if instead of you competing with other restaurants for top talent, top talent was competing to work for you? By investing in technology, you can flip the script on the labor shortage. But you need to do it now.
In the coming months, savvy restaurant operators will stop scrambling for staff members who grow more elusive by the day. Instead, they will invest in the technologies that allow them to operate more leanly, deliver the type of experience customers crave, and create a more attractive environment for employees who may ultimately clamor to work for them.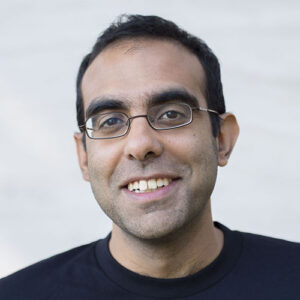 Rajat Suri is CEO and Founder of Presto. The company's enterprise-grade touch, vision, and voice technologies help hospitality businesses thrive while delighting guests. With over 100 million guests using Presto each month and 300,000 systems shipped, Presto is one of the largest technology providers in the industry. Rajat founded Presto in 2008 while pursuing his doctorate at MIT. He has also cofounded Zimride (now Lyft), the popular ride-sharing company. He holds a bachelors from the University of Waterloo and also attended a Ph.D. / MBA program at MIT.
Are you an industry thought leader with a point of view on restaurant technology that you would like to share with our readers? If so, we invite you to review our editorial guidelines and submit your article for publishing consideration.