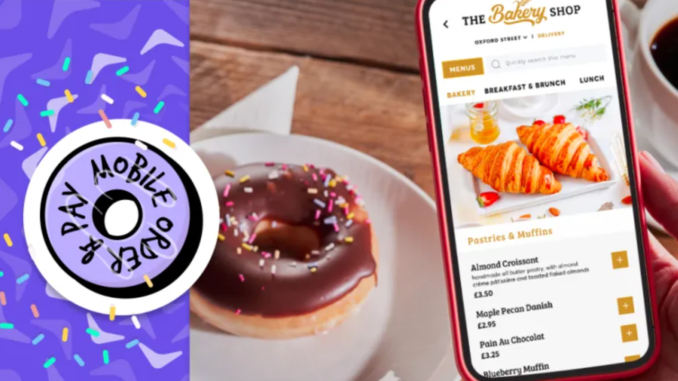 Mobile order-and- pay solution provider Onvi has completed its transition to a full-service POS solution. With market-leading hardware, software and round-the-clock support, Onvi combines all online and offline orders into one system, providing small hospitality business owners with a holistic sales platform that meets the needs of today's mobile-first consumer.
Onvi has worked closely with operators across the industry, applying its learnings and know-how into its launch into the ePOS market. Taking the bugbears of complicated systems, limited support and high fees, Onvi has engineered a POS system targeted at independent, ambitious operators. The result is a sleek, modern, affordable POS system with fully integrated mobile ordering backed with first-class customer care.
With no long-term commitments, subscriptions or set-up fees, even hospitality businesses in the early stages of their ventures can benefit from Onvi's POS solution without having to pay ongoing costs, just the lowest transaction rates.

"Through strategic product development, Onvi has evolved from an Order & Pay solution to a powerful sales platform — accessible to all operators, regardless of scale," said Prask Sutton, founder & CEO of Onvi. "No longer simply a means for customers to Order & Pay, Onvi is now providing all the features and functionality ambitious operators require to start, run and grow their hospitality businesses."
"We know through experience and extensive feedback that operators, especially those with smaller businesses, are left feeling unsupported by their POS providers and with a product that doesn't fit their needs. So we've developed a POS that makes enterprise-level tools easily accessible to small businesses, backed up with first-class, human support, whenever they need it."
More than an entry-level POS platform, Onvi comes packed with features such as mobile Order & Pay, vouchering, capacity management and actionable insights, making it easy for operators to successfully manage orders, align supply and demand, and optimize peak-time ordering. All Onvi operators have round the clock access to a dedicated support team to offer help and advice whenever needed, allowing for easy onboarding and ongoing assistance to make the most of the platform.