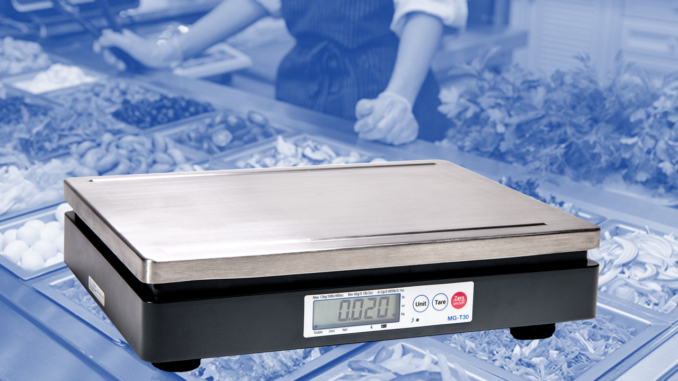 Continuing its philosophy of "Always Leading – Always Innovating," Star Micronics presents its new line of point-of-sale (POS) scales, the mG-T Series. Star, an industry leader in POS and online ordering solutions, has again expanded its offerings to include these versatile, easily-to-integrate scales.
The mG-T Series of scales are ideal for many applications and come ready to use. They connect to restaurant POS systems effortlessly with Bluetooth or Serial connectivity and easily integrate on Windows, Android or iOS operating systems. Built with the point-of-sale space in mind, these scales are NTEP and Measurement Canada Certified with Class III accuracy.
The mG-T line has three different models, the mG-T12, mG-T30, and mG-T60, with maximum capacities of 12lbs(5.4kg), 30lbs(13.6kg), and 60lbs(27.2kg) respectively. With a trio of capacities available, these scales are perfect for grocery, shipping, retail, frozen yogurt and ice cream shops, or bulk sales of any kind. Even cannabis operations requiring larger weights of flower can use the mG-T scales.
With the ability to connect to your POS checkout system, these scales are ideal for restaurants and grocers looking to weigh:
Produce

Deli products

Salad bars

Bulk items such as grains, nuts, dried fruit, candy, coffee or tea, and much more
Having a simple, user-friendly interface, backlit LCD Screen, and auto power-off settings, their ease of use helps streamline POS operations, enhancing the customer experience with a hassle-free checkout.