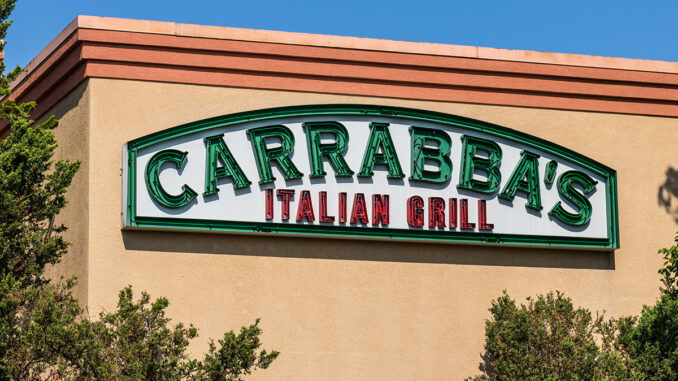 Evergreen Restaurant Group, a Bloomin' Brands franchisee with restaurants including Outback Steakhouse, Carrabba's Italian Grill and Bonefish Grill, has selected Presto, a leader in the restaurant hospitality technology industry, to deploy its next-generation server assistant touch solution at its locations over the next few months. Designed to provide restaurant servers with an easy-to-use mobile solution for entering orders and taking payments, Presto Server Assistant aims to create a better guest and staff experience, while improving operational efficiency.
Working seamlessly with existing point-of-sale (POS) systems, Presto Server Assistant will enable servers to enter orders, take payments, and obtain real-time feedback — all from the palm of their hands.
"We're thrilled to be selected by the Evergreen Restaurant Group as their server assistant technology partner," said Dan Mosher, Chief Revenue Officer of Presto. "Jeff Jones and Evergreen have been technology pioneers in the restaurant industry utilizing Presto technology since 2012 and we are excited to embark on this new journey together."
"The deployment of Presto Server Assistant should help us increase server efficiency while enhancing customer experience," said Jeff Jones, President and CEO of Evergreen Restaurant Group. "We are excited to be expanding our partnership with Presto to bring this next-gen technology to our restaurants."
To date, server handhelds in the restaurant industry have been expensive, unreliable, and lacking in rich functionality. Presto Server Assistant is a next-generation Android-based solution with a mobile-first design designed to address these issues. The device offers a wide range of capabilities including secure payments, personalization, and real-time alerts. Unique features of Presto Server Assistant include:
POS Agnostic – Works with any POS system and can even be deployed during a POS migration
Promotions & Upsell – Shows servers upsells, pairing options, and ongoing promotions right at the table. Upsell offers can also be based on real-time inventory, individual preferences, and the kitchen pipeline
Gamification – Motivates servers and boosts performance by offering reward points and leaderboards using real-time indicators
Loyalty Integration – Seamlessly integrates with all loyalty solutions including custom and third party systems
In November, Presto announced the execution of a definitive merger agreement with Ventoux CCM Acquisition Corp., a publicly-traded special purpose acquisition company, that will result in Presto becoming a publicly listed company. Upon closing, the combined company  will be renamed Presto Technologies, Inc. and expects to trade on Nasdaq.