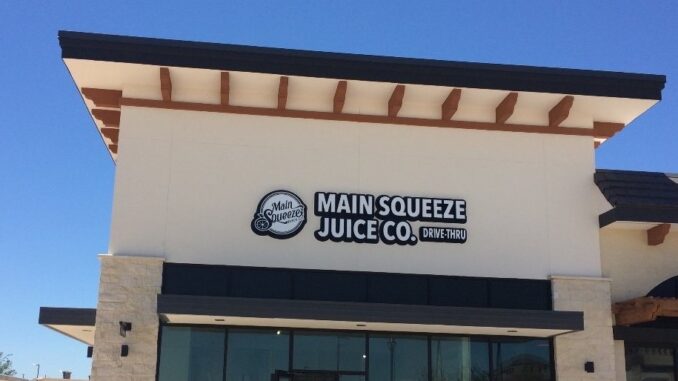 COVID-19 changed the game for everyone in the restaurant industry, and Main Squeeze was no exception. As Julie Canseco, COO comments, "There was no rule book anymore, and we had to adapt, and find great team members and juicers so we could keep stores open."
Half of its stores had to go to modified hours during the omicron-dominant portion of the pandemic because of staffing shortages, and Canseco and her team knew they'd need to make hiring a major priority, especially once COVID restrictions began to lift and people headed back to their stores for healthy meal replacement options.
The company was no stranger to technology investments – it has developed its own proprietary software system, mobile application, self-order kiosk, online ordering and curbside delivery platform.
So using a mobile platform for hiring made a lot of sense to Canseco. The company turned to Landed, which provides the first end-to-end recruiting platform helping restaurants and hospitality employers hire top-notch candidates quickly.
Landed makes General Managers happy and helps companies save time and money by automating candidate sourcing, engagement, and interview scheduling. Its intelligent matching and conversational AI technology connects candidates to employers based on each employer's custom criteria, screening candidates based on 50+ data points – helping hire better candidates faster.
"What I loved about Landed was the chat and interview automation functionality and their ability to screen these candidates for us using their AI technology to find the best matches very quickly. This saves our General Managers time and gets us connected to the right candidates to interview them before they find other jobs in this very competitive market."
She added, "Not having enough juicers impacts our business – you can't sell what you don't have. By using Landed, we hired juicers immediately. That's usually the hardest position for us to hire. Bringing those hires on so quickly allowed us to keep our doors open across multiple stores and continue providing our award-winning product and level of customer service – and more importantly, it results in a boost to store sales."
Additional Results:
By using Landed, Main Squeeze Juice company has:
Helped over-hire for new store openings (something that was not able to be done during pandemic) with 5 hires per month on average across locations.
Sourced 1,377 candidates across the board for the past 30 days with 310 actively engaging candidates.  This represents a 22% conversion from apply to engagement where the industry average is <5%
Decreased cost per application.  With Landed its overall CPA is at $6.60 compared to the Northstar industry average metric of $22.95 average cost per applicant.