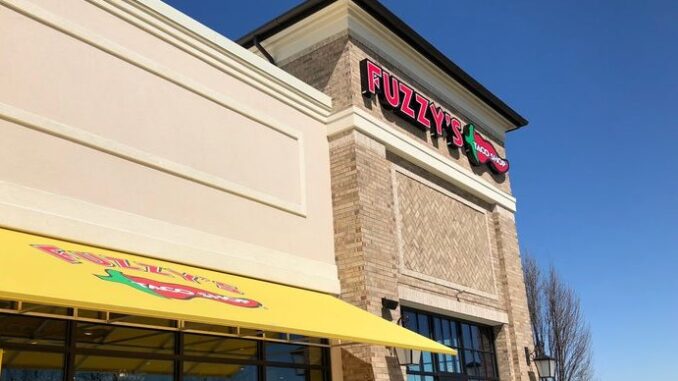 Fuzzy's Taco Shop has launched an online ordering platform for catering orders.
Founded in 2003 near the Texas Christian University campus in Fort Worth, Fuzzy's Taco Shop is a fast casual restaurant serving Mexican favorites with a splash of Baja.
The growing taco shop concept, which has grown to nearly 150 franchise- and corporate-owned locations in 17 states, partnered with Olo, a leading on-demand commerce platform powering the restaurant industry's digital transformation, to integrate catering into its online ordering platform.
"We've seen our catering sales increase throughout 2021 and into 2022 as people started gathering in groups more frequently and businesses began to reopen," said Scott Shotter, Chief Operating Officer of Fuzzy's Taco Shop. "During that time, we've updated our catering menu design, made upgrades to our packaging, and partnered with Olo to launch an online catering ordering platform that is fully integrated with our POS. These updates have made it even easier for our guests to order Fuzzy's Taco Shop catering for any occasion."
Does your company have news it would like to share with our readers? If so, we invite you to review our editorial guidelines and submit your press release for publishing consideration.