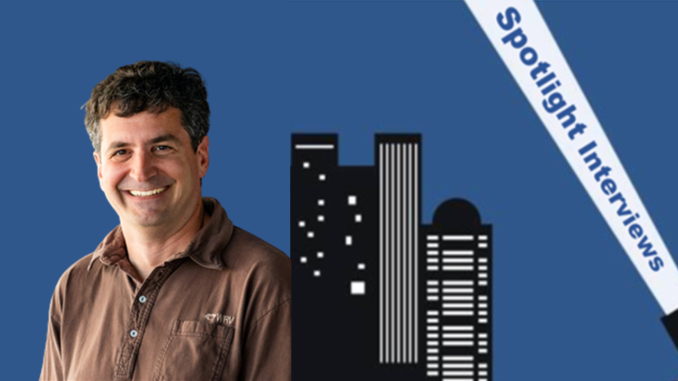 Bo Davis, who serves as CEO of leading restaurant management platform MarginEdge, which he cofounded in 2015, has extensive experience as both a restaurateur and a restaurant technology solution. Prior to launching MarginEdge, he was the founder of Wasabi, a group of conveyor belt sushi restaurants currently operating in Washington, D.C. and Boston. Previously, he was a volunteer in the U.S. Peace Corps serving in Macedonia. He earned an M.S. in Finance from the London Business School and then went on to found an educational software company, Prometheus, which he sold to Blackboard in 2002. In this interview, Bo shares his perspective on the state of the industry as well as the biggest obstacles restaurant operators are likely to face over the next couple years. He also discusses how MarginEdge is helping restaurants alleviate some of the biggest challenges they face today, including those related to the core issues of managing their food and labor costs.
First off, congrats on the $18 million funding round that closed in September. How are these funds being used – particularly, in terms of facilitating MarginEdge's growth strategy and strengthening and/or expanding your overall capabilities?
Thank you! This most recent round was very exciting because we doubled our raised capital to date. We had raised about $18 million in total over six years, so doubling that really gave us a lot of additional capacity. We've invested really heavily in our product, growing our product development team 170% last year- almost three times in size. We also continued to invest in sales and marketing, going from 10 to 25 sales people, and we'll continue to invest more in both product and sales and marketing as we grow.
The new funding round was a follow-on investment from an existing investor. Several new investors also participated. What do you think gave them the confidence in MarginEdge?
There's several factors that investors look at that are very important, and one is the size of the market, meaning the number of restaurants MarginEdge can potentially work for. Another is the speed at which restaurants are adopting MarginEdge, which is a very exciting metric for us. During the funding round we were growing at 100% year on year and we still are now. Other than these two, they also look at the stickiness of clients (meaning our retention rate of clients), which is extremely high. It gives investors a lot of confidence that there's value being built in the business when clients are staying.
MarginEdge is billed as platform that "automates tedious processes, connects systems and radically streamlines key activities, like inventory, cost-tracking, ordering and recipes." Obviously, there are lots of other players in this space. What's unique or special about MarginEdge?
MarginEdge was originally created by myself and a co-founder with deep experience in the restaurant industry. Between us, we've opened and operated about 40 restaurants. In doing so we learned and understood very deeply what the difficulties are in the back office, the kitchens, and for the accounting teams. MarginEdge was built from the ground up to really solve those needs.
We worked on a product for 3.5 years before we even hired our first person in sales and marketing. Meaning 3.5 years went into developing a solid product before we even spent a penny on selling it- and that's a long time to have just worked on the software! We've always been very focused on having a strong core product, and that is really what leads our growth. A lot of other companies tend to rush out to market with the minimum viable version of their product, trying to grow too early.
How are restaurants utilizing MarginEdge to streamline their back-office operations? Are your customers able to quantify the benefits in terms of cost reduction and/or other financial outcomes?
Yes, definitely. As MarginEdge captures all the daily sales data from our client's POS, and we capture all of their purchases from their invoices, the software then knows exactly how much you should be using for any product and can identify excess spending down to individual ingredient level.
In other words, we look at how many French fries you've sold, your recipe amounts for French fries, and then how many potatoes you've bought, and we can tell you if you're buying too many potatoes. It also gives a very high level view that you can see on a daily basis showing you how you're spending relative to targets. You are never in the dark with your finances.
Who are some of your restaurant customers and what categories or types of restaurants or are likely to benefit most from your solutions and services?  Any success stories you can share?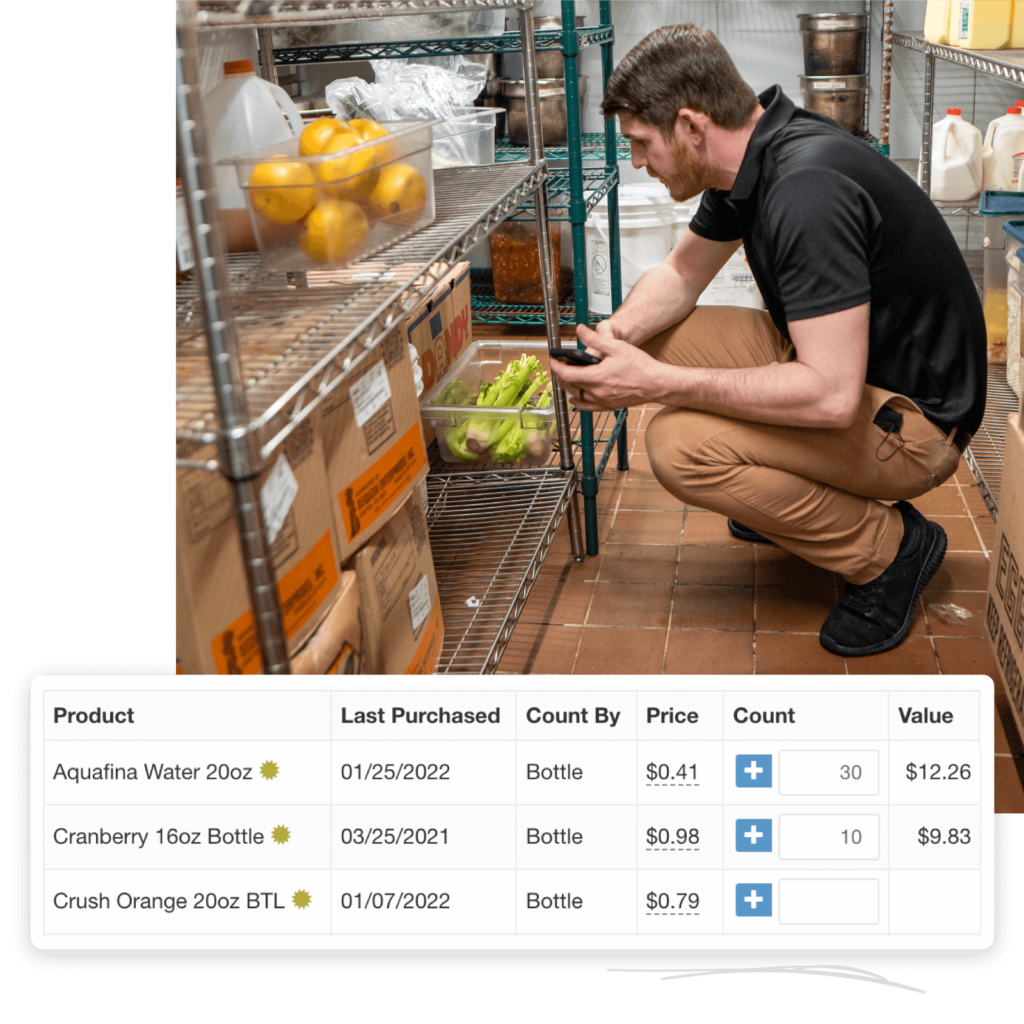 MarginEdge is equally useful in both full service and fast casual restaurants. Both struggle with the same core issue of managing food and labor costs, and MarginEdge helps track both of those in real time.
I have two favorite success stories I can share, the first one with Cranes, a Spanish kaiseki restaurant in DC that went from shutting down less than 2 months after opening due to the pandemic, to earning a Michelin star in their first year. We can literally track how their sales were impacted by the star and their Chef, Pepe Moncayo, loves receiving daily sales information before he even gets out of bed in the morning. [Editor's note: More info about Crane's story can be found here.]
The second is with one of our franchise clients, Burger 21 based out of Tampa, Florida. They implemented MarginEdge across their 20 locations nationwide, and are able to compare performance, communicate recipe changes and manage accounting data all in one place. [Editor's note: More information on their story can be found here.]
You've recently partnered with major technology solution providers, including Square, Intuit and SpotOn. How did those partnerships come about, how do they strengthen the value of your back-office platform and what are the benefits to restaurants?
We are firm believers in the idea that when technology and information are integrated and openly shared, it provides a much more powerful experience for our clients. So, by integrating your accounting system (like Intuit), and your Point-of-Sale system (like Square and SpotOn), with MarginEdge so that all the data is flowing in basically real-time, or near real-time, it prevents operators from having to worry about the difficulties of integrations and lets it all happen in the background. We are able to give them all the information they need by pulling that data from all the relevant sources for them.
When restaurateurs are looking at implementing new technologies, we think it's very important to make sure they are choosing open source platforms. That will ensure that they can retain the flexibility of systems they use and have them all openly talk to each other.
What was the original vision for MarginEdge? How has that vision changed — or not changed — as the company has grown over the past 7 years, especially in light of the challenges facing the industry during the pandemic?
I find it ironic that everybody talks about and wants to hear how companies pivot, when the truth is that we've never pivoted. We've always known how to run restaurants and the software hasn't changed from that.
Covid increased the pressure on restaurants and forced them to pivot to using more delivery and to-go, but the core back office problems were the same — managing variable costs in real-time. The intensity has certainly increased as revenues are more variable with food costs going up and restaurants doing more types of service (more delivery and third-party delivery, etc.). So there may be different types of things they're doing to stay in business, but underneath all of that- the core challenge of managing your costs, knowing what you're buying and selling, and how all of that relates so you can operate profitably- it's the same problem. It's just more intense than it ever was. This is a similar situation to what's happening with food inflation. Food inflation doesn't change the core food cost problem, it intensifies it.
You previously founded a conveyor belt sushi restaurant chain called Wasabi. How did that come about and how did you end up in the restaurant technology solution provider space?
I started Wasabi in 2005 with a couple of friends and 15 years later I am still an owner/operator. Throughout that time I have learned a lot about restaurants and also learned about what restaurant technology is available to operators. It was clear to me that there was a real gap for what MarginEdge does — specifically, in managing the real time flow of back office information and organizing it in a way that allows the restaurant to function better.  
What do you do on day-to-day basis as CEO and what do you like most about your work at MarginEdge? What are the biggest challenges and opportunities?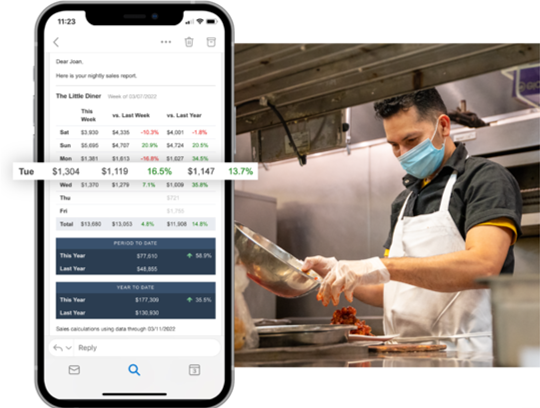 I try very hard to hire great people, and I think we've done a really good job of that. My job is to get them the resources they need so that they can do their thing. We have a very, very committed team and we've won Best Places to Work awards from the and Washington Business Journal and now the Washington Post two years in a row. Our team is very capable, excited, energetic and they deeply care about the restaurant space, so my job is to mainly cheer that on.
What I like the best about my work is the product. I like everything that has to do with building the software, thinking about what the software will do, how it will impact people and talking to customers about what they would like to see the product do. Really I love everything around iterating the product for customers.
Our biggest challenge is staying as deeply customer focused as we are now, as we scale up. We're now in 3,000 restaurants and that's harder to do than it is at 300 restaurants. And then 30,000 is harder to do than 3,000. That's going to be our challenge- to keep that operator focus as we scale- and so far I think we've done a great job of it.
The biggest opportunity we have is using the enormous amount of data we're collecting. I think we're collecting something like $6 billion worth of sales data and $2 billion worth of purchasing data. We're looking at how looking across restaurants at large datasets with machine learning will come up with interesting ways to help restaurants better operate.   
What new technology capabilities are you most excited about — and should restaurant owners and operators also be most excited about — now that the industry is hopefully returning to normalcy?
I think machine learning is going to be a big part of software getting better at predicting the future, not just reporting on the past. It's been a critical new development in technology in the last 5 years, and it's going to certainly impact not just MarginEdge, but all software.
What, in your view, are the biggest obstacles restaurant operators are likely to face over the next couple years as they look to rebuild their businesses? How can technology innovation help address those challenges?
The biggest challenge, as no surprise to operators, is lack of time. Operators are pulled in a lot of different directions and staffing is very hard, so they're left with very little time to invest in the business versus fighting fires. I think technology can help give them back time, but it takes an upfront investment of time to implement any good technology. So, finding the time to do that kind of gets you caught in a chicken and an egg problem.
I think operators are doing it a lot more now compared to 2 or 3 years ago because of all of the changes the pandemic brought, so they're definitely more open to it now than the past. However, finding time to invest in systems that help you operate more efficiently is the kind of thing you always think you can do tomorrow, and then you never have the free time because you never invested in the systems to give you free time.
Are there any major achievements over the past year that haven't been mentioned? Anything else new and noteworthy in terms of new customers, strategic partners, platform capabilities, etc.?
The Best Places to Work awards are new, and are honestly what I'm most proud of. I am a firm believer that if people working here want to work here and enjoy it, and we're hiring strong people, then great things will come out of that. And those awards are not easy to get.
For the Washington Business Journal, 100 percent of our people had to respond and the lowest ranking was something like 94 percent approval. We were one of 25, out of hundreds and hundreds of companies. I think those are very strong signs that we're doing the right things to keep people excited. The goal is to help restaurants and our achievement there is that we're now in 3,000 restaurants, which is up over 100 percent from last year. It's exciting to see how much that's grown.
What's next for MarginEdge? What will be the company's primary focus areas for the year or so?
We'll be continuing to invest in product development and sales and marketing. We will also be launching in Canada, with an internationalized French version for Eastern Canada.