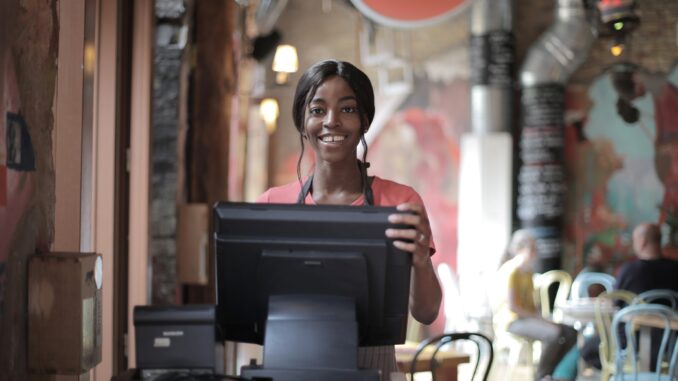 Over the past couple of years the restaurant industry has faced continued challenges, from the rise of the pandemic to today's rising costs of operations. As the nation faces an economic downturn, restaurant operators need to be flexible in how they manage their business in order to meet customer needs, mitigate rising costs, and maximize available resources. While the industry at large was on the upswing late last year and even a couple of months ago, the shifting economy has left the year ahead uncertain. With varying consumer behaviors that have shifted dine-in/out expectations, restaurants need to be modernized in order to best meet needs.
How The State of the Economy Impacts Restaurant
The U.S Department of Agriculture recorded a 10 percent-plus increase in the Consumer Price Index of food compared to last year, resulting in higher costs of products raising menu items at eateries everywhere. Beyond rising prices, restaurants faced labor difficulties with many owners citing challenges in staffing their operations that led to longer than normal wait times for consumers. While earlier in the year the industry was expected to hit nearly $900 billion in sales, inflation and a looming recession will ultimately change consumer spending in the coming months. This year, there is expected to be a negative discretionary cash flow for the average household not seen since the 2008-09 recession.
It's the extra dollars in consumers' pockets that drives spending — and what ultimately leads to restaurant income. A recent survey shows consumers are spending 40 percent of their food budget each month. Simultaneously, restaurants are reporting weaker sales as people are cutting back on dining out to save money. In addition, nine out of ten operators are saying that food costs are higher than before the pandemic started. Restaurants must strategically navigate all of this to survive the challenging industry climate.
Menu Modification to Lesson Costs and Revenue Impact
Restaurants are cautious when choosing to raise their prices, as doing so can ultimately drive customers away. Before making the decision to do so, they might want to consider creative solutions. With the current state of inflation, the price of products are up, so taking a deep dive into the ingredients used for menu items will be key in order to determine profit margins. Identify the best and worst performing items and review costs/time to prepare meals. Once you have this information, you can start by removing low-performing items, as well as anything that leads to a lean profit margin.
Monitoring and mitigating unnecessary waste might add up to long-term savings. Making too much of one item wastes all the ingredients that could be saved for other days. Training cooks to properly measure portions on plates, as well as amounts being made, will go a long way. Consider tweaking your current offerings to items that are less expensive or that are less susceptible to inflation. Even buying completed foods that only require heating can also reduce prep time. Amid continued challenges, restaurant operators need to be flexible and look at all parts of their operations to make sure they are reducing costs but also maximizing all resources.
Leveraging Technology to Streamline Operations and Increase Customer Satisfaction
One of the most important resources that is often overlooked, underutilized, or just not implemented is technology. With customer expectations leaning toward ease and expediency, the implementation of technology into daily operations is critical to retaining current restaurant goers and attracting new ones. From online ordering to QR codes that can be scanned to access menus, more customers are wanting to engage with restaurants in a digital manner. This can be a big revenue generator for those who decide to implement technology into their operations. Adopting a digital menu accessible via QR code can save costs on printed menus, and for those that provide ordering capabilities along with the menu, it can streamline a guest's experience.
For those choosing online ordering, mobile applications are another way to engage with a restaurant. Online ordering accounts for about 40 percent of total restaurant sales with online food delivery estimated to reach nearly $340 million in 2022. It's also a timesaver for restaurants, as employees spend less time taking orders over the phone and can turn their attention to other important tasks. Putting online ordering directly into customer's hands can easily increase revenue and alleviate staffing needs.
While integrating online ordering can be a lucrative venture, many are wary.  Some third-party vendors have been cited collecting up to 30 percent fee for delivery, which thins revenue margins for business. For those wanting to avoid absorbent fees, there are desktop/mobile applications that streamline orders and require a flat monthly fee at a fraction of some of the larger competitors. Technology has become a cornerstone of everyday life and is part of consumers' decision-making process when it comes to selecting which restaurants to order from.
Restaurants have faced many challenges in the last few years, and they can overcome more on the horizon by being responsive and nimble. From taking an audit of your operations to assessing how to cut costs and increase revenue, operators can come out ahead despite the obstacles. Those who chose to maximize their existing resources and strategically leverage technology are addressing the demands of customers today and will survive in the future.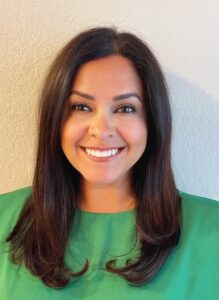 As Vice President of Product Marketing for Ordrslip, a Bitwise company, Nicole Leisle oversees and executes all aspects of the company's marketing, branding, campaign strategy, and public relations. A results-focused leader, Nicole brings seventeen years of business-to-business marketing expertise to the table, and guides the team in rapidly growing and carefully scaling the company. In her free time, Nicole enjoys reading and being outdoors with her husband and kids.
Are you an industry thought leader with a point of view on restaurant technology that you would like to share with our readers? If so, we invite you to review our editorial guidelines and submit your article for publishing consideration.