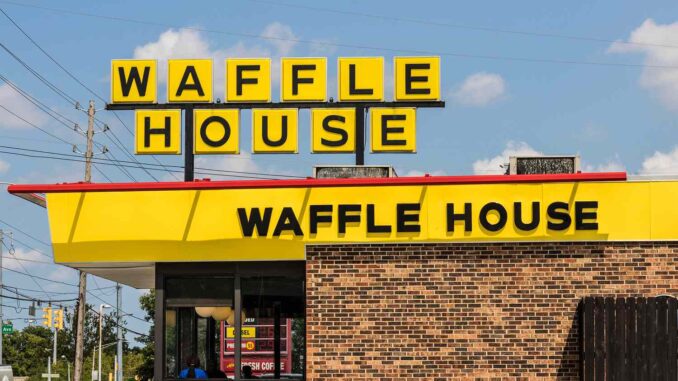 Waffle House is also using Oracle MICROS Simphony Cloud Point-of-Sale (POS), enabling upgraded management options for its operations with a single view of data across every location.
"Our customers love the classic nostalgia of our restaurants and maintaining that feeling of a dine-in experience at the Waffle House is important to our brand," said Patrick Marshburn, VP of Innovation & Strategy, Waffle House. "At the same time, we know those same customers are looking for modern conveniences like paying from their mobile device. In just three months we were able to seamlessly rollout the POS systems and Oracle payment system-wide. We are already seeing a positive response from both our restaurant operations team and our customers."
With Payment Cloud Service, Waffle House gets transparent, fixed fee rate pricing with no monthly minimum requirements, and can avoid unexpected costs. Together with Oracle MICROS Simphony POS, the chain now has a single, modern restaurant platform to manage its data and operations from the corporate level down to the performance of each individual location.
"For 68 years, Waffle House has been a legend in American dining, known for its unforgettable food and service," said Simon de Montfort Walker, executive vice president and general manager of Oracle Food and Beverage. "Working closely with the Waffle House team, we were able to upgrade all its locations to our payments and Simphony platform in just months – before the busy summer rush. So, while servers will still take orders on their classic yellow ticket books, customers now can leave the cash behind to pay and tip with their preferred digital payment method. This is a big step forward in efficiency and convenience for both customers and Waffle House employees."
Does your company have news it would like to share with our readers? If so, we invite you to review our editorial guidelines and submit your press release for publishing consideration.