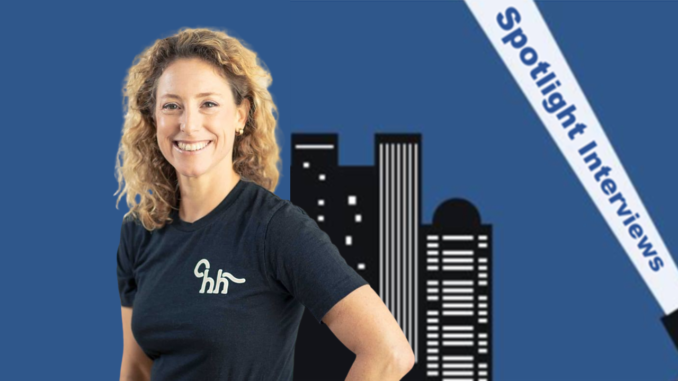 A technology supply chain company operating a wholesale food and restaurant supplies marketplace, Cheetah has maintained a relatively low profile since its founding in 2015. That, however, is now changing with the company's rapid growth and increased market presence. Earlier this year, the Pleasanton, California-based company closed a Series C round of financing totaling $60 million. In July, as reported here, Cheetah announced that it had concluded three acquisition transactions: Palo Alto Foods, Esteson, and Joseph Martin Foods. The acquisitions mark a major milestone in Cheetah's plan to build one of the largest local and specialty, product-driven food distribution companies in the United States. Its marketplace app is already used by more than 3,000 restaurant owners and operators, according to its website, with over 350 thousand orders to date. Buyers can browse thousands of local, artisanal and specialty products and place their orders for next-day delivery.
In this interview, Na'ama Moran, CEO and Co-Founder of Cheetah, discusses the company's unique positioning and platform capabilities, how it seeks to empower independent restaurants when it comes to market pricing, and her vision for the company going forward. She also shares a bit about her background and career trajectory in the restaurant technology space.
First off, a big congratulations on closing a Series C round of financing, totaling $60 million, earlier this year. What do you think gave your investors the confidence they needed to place such big bets on Cheetah's future?
Cheetah is addressing a huge market – restaurant supplies is a $300 billion market in the U.S. alone. That is still behind the times from a technology and customer experience perspective. In other words, "the Amazon of restaurant supplies" does not yet exist and that's what we aim to create. It is a huge opportunity. Secondly, food as a category has been getting a lot of attention in the last few years as the pandemic accelerated consumer adoption of online shopping for food. Restaurant owners are consumers too, and they are now expecting the same level of service from their foodservice vendors; this means a big opportunity for Cheetah to take market share from incumbents and be the leader in technology innovation and the customer experience in our space.
Cheetah bills itself as a technology supply chain company operating a wholesale food and restaurant supplies marketplace. What does that mean, exactly? What benefits does Cheetah offer and what makes it different from other players in this space?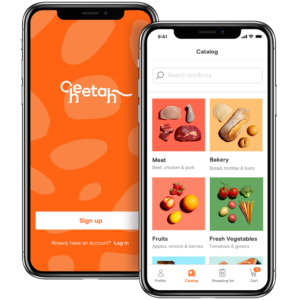 For the restaurant owner, we offer access to a large marketplace of bulk products from food and beverages to cleaning supplies and packaging, with next-day delivery in our temp-controlled vehicles. We also offer access to unique specialty items from local producers with next-day or lead-time delivery. Our entire platform was built from the grounds up on our proprietary technology stack, which enables us to offer unique value-added benefits to customers such as midnight cutoff (we are the only distributor offering this), dynamic delivery windows, real-time inventory, and delivery tracking. Our supply chain is also built on our stack, which enables us a much more efficient demand planning, procurement, and warehouse management when compared to traditional, mom and pop distributors.  This way we can pass the resulting savings to our customers and be priced competitively. In the near future, we will be offering next-gen inventory management, cashflow management, food waste reduction, and other value-add services to our restaurant customers, creating more value and deeper differentiation and moats.
Cheetah's marketplace app is reportedly used by more than 3,000 restaurant owners and operators, with over 350 thousand orders to date. Those are big numbers. Are your customers able to quantify the benefits financially in terms of, say, time or cost reduction for order delivery?
Absolutely! On average our customers save 10% in food and supply COGS and bring the amount of time they spend on supply chain management from an average of two hours per day to 10 minutes per day with Cheetah.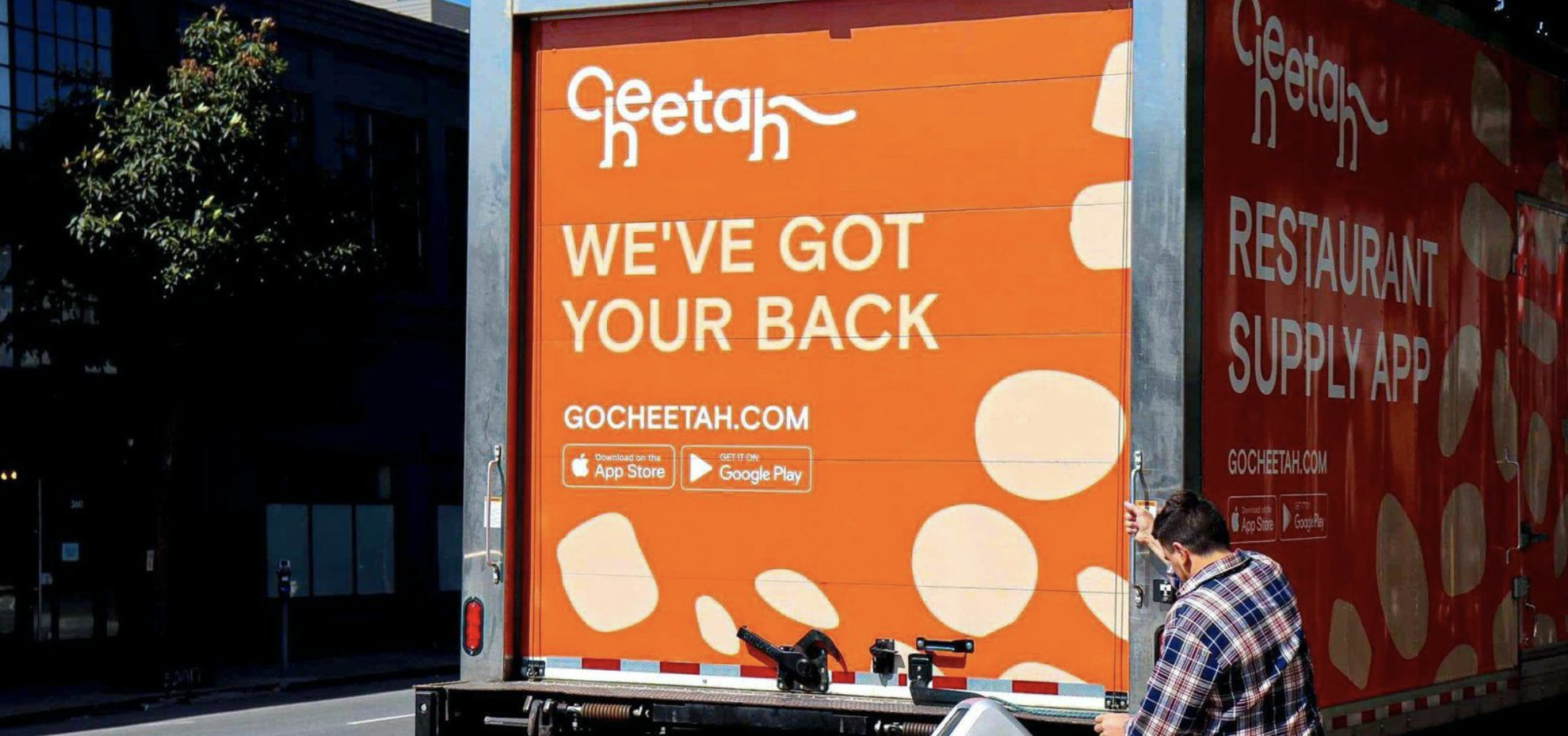 Cheetah aims to democratize the buying process by ensuring that "all customers receive the same fair price, regardless of their size or negotiating skills." What does that mean, exactly? Is there no bulk order discounting, for example, for larger customers?
In the current foodservice market, independent restaurants do not have access to the same market pricing. Sales reps for incumbent distributors can manage pricing to optimize margins. As a result, two restaurants can be located on two sides of the same street, but still, be paying different prices for the same SKU. It's as if Amazon showed different prices to different customers depending on who is likely to pay more…. We bring the same pricing to everyone. We are the only foodservice distributor with a radical price transparency commitment. In fact, we are the only foodservice distributor that enables you to download an app and see all our pricing with no need for credit checks, negotiations, etc. within minutes you can place an order for next-day delivery. We do offer bulk order discounts – and here again, everyone gets the same discount!
In July, Cheetah announced the acquisition of Palo Alto Foods, Esteson, and Joseph Martin Foods. What did you find to be attractive about these companies how did the acquisitions came about? How has the addition of these companies enhanced Cheetah's capabilities and competitive strengths?
We chose to acquire Palo Alto Foods, Esteson, and Joseph Martin Foods because of their loyal customer base, complimentary product assortment, and the potential to both improve their economics and expand their revenue and margins by getting their customers to purchase from the Cheetah app. We were introduced to these companies by one of our Senior Directors who used to lead sales at Palo Alto Foods. The three distributors operated out of the same warehouse and agreed to be acquired together. In today's post-pandemic environment, where supply chain and labor shortages are the worst they've ever been, small companies need to join forces with each other, if they have any hope to survive and thrive in the competition against national broadline distributors. By acquiring these distributors, we are able to increase our purchasing power, which translates into better pricing and product availability to all of our customers.
Cheetah's expertise in technology-enabled restaurant supply chain operations is said to run deep. What is the source of that expertise and what do you view as the company's biggest advantages?
The source of this expertise goes back to the very foundation of the company. One of our co-founders, Alon Har-Tal, who is Cheetah's Chief Technology Officer, was the software architect for a very successful technology logistics company called Bringg, and from day 1 our customers were ordering on a mobile app with transparent pricing and real-time inventory. The fact that we started our business from scratch on our proprietary technology platform, gives us multiple competitive advantages, one of which, for example, is the ability to run AI models that improve the customer experience in demand forecast, routing, and more.
Who are some of your customers and what categories or types of restaurants are likely to benefit most from your app? Any success stories you can share?
Our customers are independent restaurant owners, with 1-2 locations, and local chains with up to 10 locations. With the acquisition of Palo Alto Foods, we are now servicing corporate foodservice, such as Google and Salesforce cafeterias, frozen yogurt shops, and schools, including Stanford University.
How long does it take for a new customer to get up and running with Cheetah? Is there a setup fee?
Customers can literally down the app from the app store and start ordering for next day delivery within 5 minutes. There is no setup fee. We also offer a white-glove service with our in-house chef, where we offer both menu and cost analysis, we help set up the restaurant's shopping list and train the staff on how to use our app. This is a great option for high-volume restaurants or restaurant with more complex menu and specific sourcing requirements.
You grew up in Israel with a family of farmers and small business owners. How did that background inform your perspective and ultimately influence your career trajectory?
It gave me a lot of empathy for small business owners, given that I saw first-hand how much hardship goes into running a small business. It also gave me a more personal insight into what goes behind the food we eat and the challenges in the food supply chain, and how fragile it is. This is what motivates me to build a next-gen supply chain, because we depend on food for our survival and need a resilient food supply chain for our society to function.
What led you to identify the unmet market need that eventually became Cheetah, in the first place?
Prior to starting Cheetah I was working on a startup in the local commerce space, that was helping restaurant owners understand the ROI they were getting from online marketing such as Groupon. While working on that startup (which eventually got acquired by Groupon) I met with numerous restaurant owners and saw firsthand their struggles in managing their supply chain; how manual and inefficient the sourcing, ordering, and receiving process is, and how much frustration they felt about incumbent's distributor's lack of price transparency and sub-par customer service. I realized the same restaurant owners use Amazon for their personal shopping yet in their business shopping their experience is so much poorer. That's when I realized the opportunity and decided to pursue it.
How were you able to bring the idea for Cheetah to fruition? What was involved in terms of technology development? How were you able to secure financial backing to turn it into a real business?
Bringing the idea of Cheetah to fruition has required a lot of faith and grit, as well as the continuous buy-in of passionate teammates and inspired investors such as Manna Tree, Eclipse, Sator Grove, Hanaco, Floodgate, Iconiq, and Altair Capital.  The technology development started with the customer-facing app, and then expanded into the supply chain backend infrastructure, including the core-components that manage our product catalog, purchasing, warehouse operation, and routing. We raise funding from venture capital firms that believe in the vision, the market potential, and the value we bring to independent restaurant owners.
To what extent did your prior experience in having founded and run several other startup companies prepare you for your current role as CEO at Cheetah?
My prior experience has helped me in terms of customer and product roadmap development, working with technology teams, as well as fundraising and people development. However, Cheetah is the first time I am working on a supply chain / logistics company and learning how to do that has been very challenging – a huge learning curve – and I am just starting.
What do you do on a day-to-day basis as CEO and what do you like most about your work?
I am constantly working with different stake holders, mostly with our managers, to drive alignment around company goals and shared values. I work to drive accountability and a sense of ownerships. I also manage investors and board relations and provide product roadmap guidance. I love to meet with customers and hear about what works and what can be improved with their Cheetah experience.  I love to meet with teammates and get to know them more on a personal, not just professional levels. What gets me most excited is hearing a customer success story, for e.g. how they were able to open a new location, or spend more time on personal development because of Cheetah. I also love to see employees growing with Cheetah, for e.g., teammates who started in warehouse picking who grew into managers.
Just out of curiosity, how did you pick the name for your company? A cheetah, of course, is the fastest land animal, able to reach speeds of up to 80 miles an hour. How fast can your trucks go?
We want to be the fastest growing foodservice distribution company in the United States. That's the reason for the name Cheetah. We also love that Cheetahs move and hunt in packs, that's the meaning of a Cheetah Coalition, and we want our platform to enable small restaurant owners to join forces, and form a "Coalition" that will enable them to stay competitive, especially when faced with the economies of scale of national chain restaurants.
What was the impact of the pandemic on business planning and operations? How does the volume of food orders now compare to pre-pandemic performance levels? 
It was pretty devastating. Over night we lost more than 80% of revenue, while we had two warehouses with millions of dollars of inventory, half of which is perishable. We were working against the clock, trying to continue to provide service to our restaurant customers, who were forced to shut down their in-person operations, while also figuring out how to save our own business, so we can continue to execute on our vision despite this once-in-a-lifetime crisis. We are finally back to pre-pandemic revenue levels, also thanks to the acquisitions we made. We used the pandemic slow down to dial-in our operations KPIs and improve our margins, and in that regard, we are now much better off than we were pre-pandemic.
Cheetah reportedly aims to become "the sustainability leader" in foodservice distribution. What does that mean, exactly, and how does the company plan to achieve that goal?
As an industry, we must take this topic seriously for numerous reasons. Not only is it critical for our planet, but it's also what our customers are demanding. We've decided to make this an integral part of our brand because it is the right thing to do. The first step is commitment, the second is the process. We've identified a number of steps we can take immediately to make a strong impact on our progress. This includes the installation of solar at our warehouse, upgrading our fleet of delivery trucks to EVs, and taking steps within our business to eliminate waste by getting buy-in from our entire team. We'll be working with each and every one of our vendors on these initiatives in addition to identifying new products and companies that echo our vision.
It's no secret that Cheetah has its sights set on growing both nationally and internationally. In what countries or regions outside of the United States do you plan to establish a strong market presence going forward and over what period of time?
We are currently focusing only on the US. We currently operate in Northern California and have so many markets we would love to grow into in the US before we set our eyes on international growth.
Anything else new and noteworthy in terms of big customer wins, strategic partners, new platform capabilities, etc. we may have missed?
Our Marketplace technology is now allowing small vendors, farmers, and producers access to broadline distribution. This is a game-changing tool that allows these smaller artisanal brands access to last-mile distribution, which would otherwise be prohibitively costly. The technology allows us to open up a robust range of products for our customers not previously available. This amazon-like functionality gives customers and vendors a new type of access to the market.  Over time, we will be releasing a host of new tools which will allow for automatic ordering and inventory replenishment, giving our customers more control over their business.
What's next for Cheetah? What will be the company's primary focus areas over the next year or so?
Our biggest focus is our marketplace of local and specialty vendors. We want to drive more automation in our backhaul program; this will enable us to use our trucks to pick up products from local vendors on their way back to the warehouse, such that our customers can order these local specialties with as short lead time as possible. We also continue to be on the lookout for like-minded foodservice distributors who want to join forces with Cheetah in becoming the innovation and sustainability leader in foodservice.