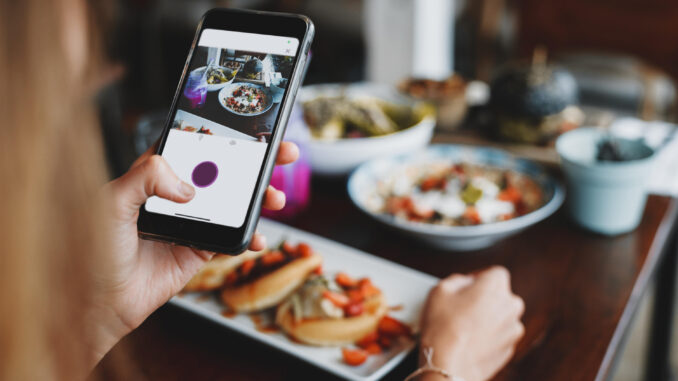 GiftAMeal, a St. Louis-based startup founded by social entrepreneur Andrew Glantz that provides meals to local communities in need, announces their newest product launch – the GiftAMeal web app.
Now available in 27 states at 550+ restaurant locations, GiftAMeal is a free mobile app, and now web platform, with a simple yet unique premise. Customers take photos on GiftAMeal, and for each photo shared, a restaurant-funded donation is made to a local food bank to 'GiftAMeal' to a neighbor in need.
GiftAMeal has provided 1,171,068 meals to date, which totals over 1.4 million pounds of food across 59 food banks in 27 states.
Customers can then share their photos on social media such as Facebook, Instagram, and Twitter to give additional meals (+1 for each platform selected). Not only do restaurants receive uplifting promotion, but customers also get a free way to engage in an experience that helps their community.
The roll-out of GiftAMeal's web app, an app-less version of the platform, will allow GiftAMeal users to participate in the act of giving back to the community without requiring them to download an additional app to their phone. With GiftAMeal's web app, a customer simply scans a QR code at the participating restaurant to submit their photo through their preferred mobile web browser. The first restaurant partners to successfully implement this new feature are celebrity chef Spike Mendelsohn's PLNT Burger and Tally's Tap & Eatery. In terms of customer engagement, PLNT Burger ranks #12 and Tally's Tap & Eatery ranks #3 among GiftAMeal's list of most active restaurant partners in the last month.
Says Glantz, "We wanted to give users the option to engage in the act of giving without requiring them to download an app. In order to do that, the next step for us was a frictionless and adaptable method of participation that achieves the same goal. That solution was a web version of our mobile app."