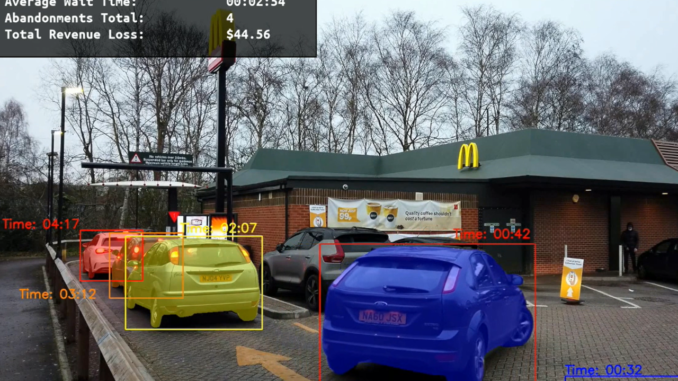 Technology that sees with unblinking accuracy and speed is already proving to be an enormous asset in the fast and frenetic world of Quick Service Restaurants (QSRs). With vision-driven artificial intelligence, QSRs can gain real-time business intelligence to cut costs, reduce errors, and refine the dependable dining experience their customers love.
With increasing demand and rising customer expectations, QSRs are turning to technology to streamline operations and reduce costs. Equipped with new data sources and exciting products powered by advanced technologies, operators can maintain their loyal patrons with even faster, friendlier, and more accurate service.
Vision AI solutions offer QSRs many ways to boost their competitiveness, supporting everything from keeping kitchens cleaner to ensuring each patty spends exactly the right amount of time on the grill. The following are some key areas where QSRs will see their greatest return on vision AI investments.
Improving order speed and accuracy
QSRs are designed to take and deliver orders fast. Investing in vision AI-powered kitchen analytics is one way QSRs are getting even better at what they do best. Computer vision models can help QSRs analyze food preparation for speed, accuracy, compliance, and efficiency. Major QSRs including Chipotle and Wendy's are already using vision AI-powered data analytics to monitor customer activity and make their kitchens run more efficiently in response to demand patterns.
For example, when customers queue up in the drive-thru, curbside or at the counter, computer vision models automate detection and alerts based on new arrivals, volume, wait times, and customers who abandon their orders. QSRs can know with high accuracy how many drive-thru cars or in-store customers are waiting across their locations in real time, enabling them to inform crews to act on wait time predictions before abandonment thresholds are met and engage in holistic capacity planning. In addition to tracking overall trends, restaurants can use visual data-driven insights to supplement loyalty programs with hyper-personalized service for repeat customers.
Vision AI also helps accelerate service without sacrificing quality by giving crews at each station the performance insights they need. The technology can alert teams to issues or delays, allowing them to quickly correct oversights or mistakes. Vision AI models can monitor numerous camera streams simultaneously and instantly evaluate data for real-time insights while automating predictions and alerting for kitchen operations as well as staffing, scheduling or positioning needs. They can also track and modify equipment usage based on time, volume, and other data points, to name just a few benefits.
To improve accuracy, QSRs can use vision AI to assess items against quality standards both during and after assembly. Take, for instance, models for Real-Time Order Inspection. Staff can now ensure accurate food preparation and assembly and quickly correct inaccuracies in the product before they reach a disappointed customer. They can monitor and track  items and compare them with point of sale (POS) data as orders are bagged. Managers can use these insights to verify and track kitchen operations and processes – from arrivals, to orders, to handoffs – and uncover new opportunities to improve efficiencies.
Cutting down on food waste
The United Nations estimates a third of all food produced, worth as much as $2.5 trillion, goes to waste each year and restaurants not only contribute to the problem, but feel its effects as well. Industry estimates suggest restaurants lose tens of billions each year when their ingredients don't make it into dishes.
QSRs can now leverage computer vision models to measure "dwell times" for prepared food items to ensure food is served within a safe window of time, reducing the risk of both waste and foodborne illness while maximizing quality. They can also assess food preparation methods to ensure the proper quantity of each ingredient is used in the correct sequence every time.
Enforcing health and safety standards
Pandemic-era mandates are no longer forcing restaurants to restrict eat-in dining or enforce social distancing measures, but the public health emergency has made everyone more aware of cleanliness and safety standards.
Video analytics can help improve kitchen sanitation by monitoring and detecting to ensure employees are using personal protective equipment (PPE) like face masks, hairnets, and gloves to stop the spread of germs, as well as gear like heat-proof gloves that keep employees safe. Thermal imaging combined with computer vision can also enable efficient and accurate camera-based temperature scans to ensure anyone who's sick is sent home to recuperate.
To improve back-of-house safety, QSRs can monitor the use of knives, stoves, and other potentially dangerous kitchen equipment and ensure adherence to safety regulations. Trained models can also identify foreign objects and other contaminants before they find their way into food.
Security gets a boost from computer vision too. Restaurants can monitor restricted areas both inside and around their locations with the help of custom-built models. AI-based systems can help businesses save on multi-part security solutions while reducing the need for manual monitoring and feet on the ground.
Computer vision models can also monitor and track on-premises employee, customer and vendor activities beyond traditional security threats. If vendor deliveries are being dropped off in the wrong location, for instance, or individuals are smoking in non-designated areas, trained models can automate alerts when these instances occur to ensure smooth, efficient and healthy operations.
Final thoughts
Whether customers are hungry for their favorites or eager to try out hot, new menu items, vision AI solutions empower restaurant teams and enhance kitchen technology to make sure they always leave satisfied and excited to return. For an industry known for dependability and repeatability, the latest computer vision technology is making restaurant visits even more consistent and predictably enjoyable.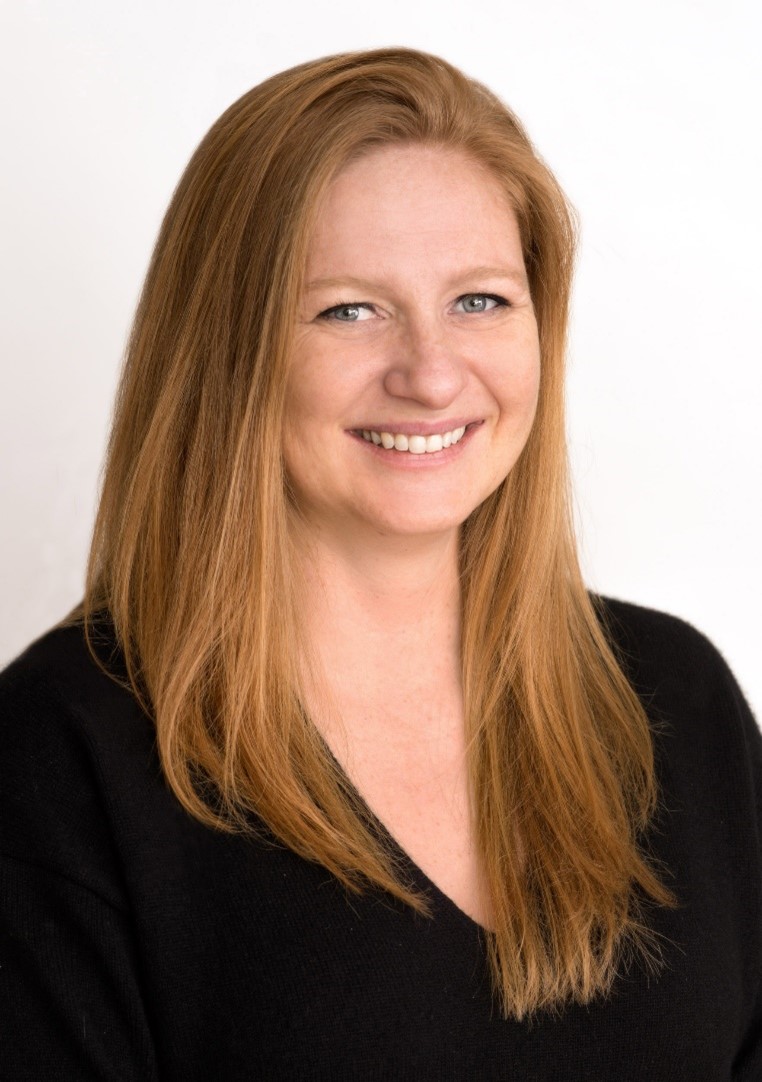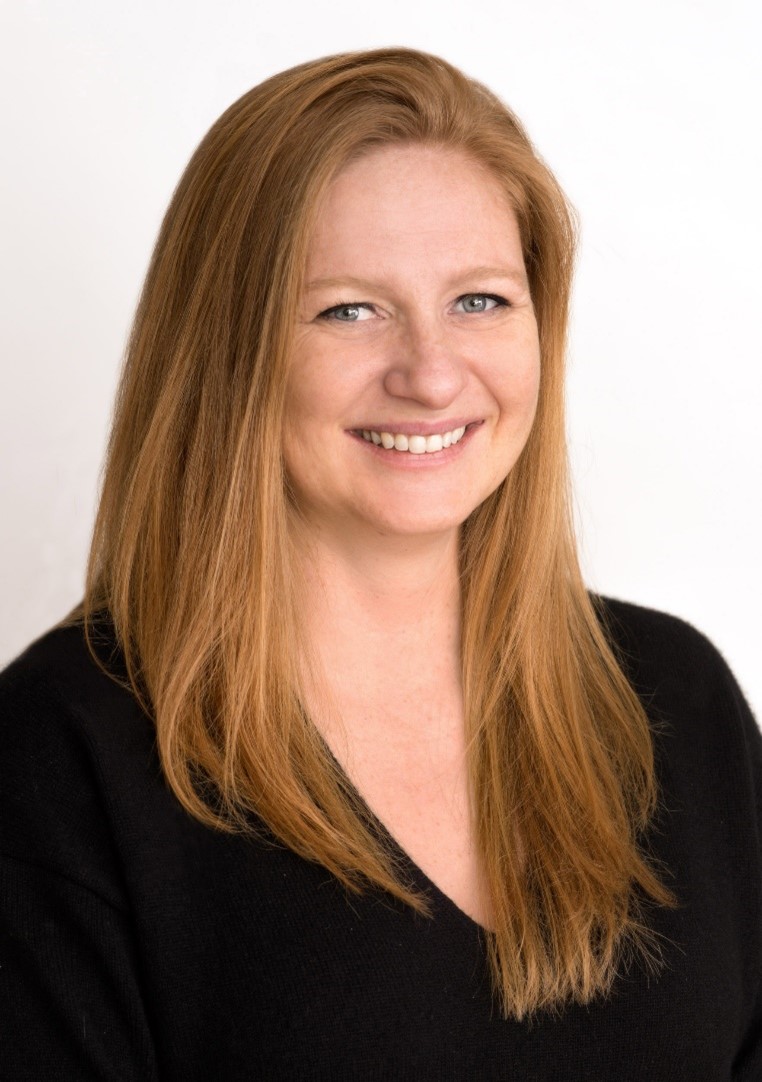 Elizabeth Spears is Co-Founder and CPO at Plainsight, where she establishes and executes on both product and marketing strategies, distinguishing Plainsight as an organization at the forefront of both cutting-edge and responsible AI. Elizabeth has led productization of a series of multi-layer, compute-intensive software platforms. She has deep expertise in productizing nascent technologies to a very high standard, creating the products that set her companies apart. Prior to Plainsight, Elizabeth launched and scaled the startup and enterprise products development division at Distillery, led collaborative innovation teams at Google and at Bottlenose, and built and led product for enterprise real-time big data processing.
Are you an industry thought leader with a point of view on restaurant technology that you would like to share with our readers? If so, we invite you to review our editorial guidelines and submit your article for publishing consideration.