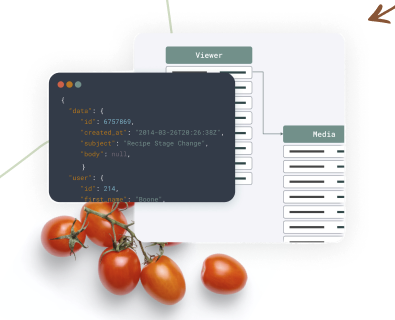 The culinary operating system from Galley Solutions is a software platform that improves kitchen decision-making, empowers restaurant staff and other food service workers, reduces waste, and significantly enhances efficiency, innovation, and consistency.
The technology is ideally suited for non-commercial foodservice, delivery native, and multi-unit operators, with additional application in segments such as supermarket foodservice. With Galley's culinary operating system, food service operators can:
Centralize all food data, such as recipes, menus, inventory, and prep lists

Manage actual food costs in real-time and improve margins

Optimize and automate purchasing with suppliers

Scale recipes and generate order/prep lists on-demand

Share recipes across multiple locations
Improve employee satisfaction and innovation by automating manual tasks, such as inventory
Last May, Galley Solutions raised $14.2 million in a Series A funding round, giving the company $20 million in total funding to date. The new investment is enabling the company to accelerate product development to build enhanced automation and serve more customers.
Now Galley Solutions is strengthening its business-to-business strategy by hiring Jimmy Peters as the first Chief Revenue Officer (CRO). He joins the company on February 21, 2023, to lead the strategy and performance of revenue growth and the overall continued development of the business. As a vital member of the executive team, Mr. Peters will manage the integration and alignment between all revenue-related channels.
Mr. Peters joins Galley Solutions after successful tenures at several high-growth companies, including Leaf Trade, Ordermark and Fooda, where he quickly ascended into various operations management and sales leadership roles. He also served as advisor to a chef and culinary-centric organization. This unique and varied experience gives him special insight and credibility in his revenue growth role.
"We are thrilled to welcome Jimmy to the Galley team where his experience adds value to our customers, fueled by an authentic passion to advance our mission," states Benji Koltai, company Co-founder & CEO. "We have long-term, immersive engagements with our operator customers, and Jimmy is well-positioned to catalyze our mission to pioneer a smarter way of working in the industry."