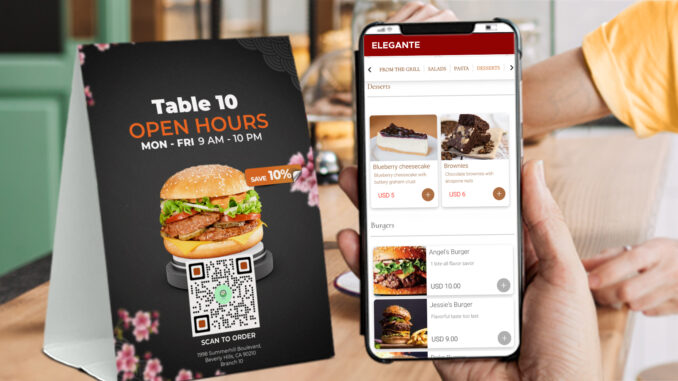 We're not getting ahead of ourselves when we say this is the start of a post-pandemic renaissance for the hospitality industry. More businesses are now seeing the benefits of investing in technology, reinventing themselves with out-of-the-box innovations to stay resilient. 
Sixty-nine percent of restaurants are willing to continue online ordering, and 36% more owners are investing in restaurant software. It's all about selling convenience to remain competitive. So now it's just a matter of finding which technologies are actually worth investing in. It pays to ask: what do you need for your restaurant? And how much are you willing to spend on software, so you're able to run your operations better? 
1. QR Code Menu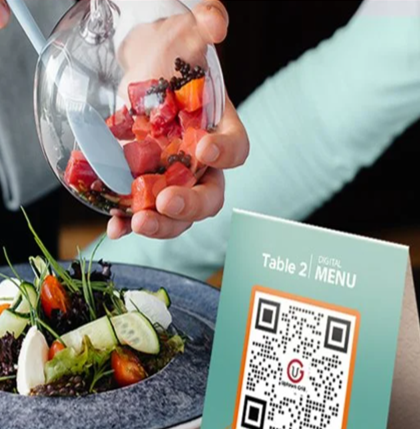 Six out of ten millennial diners prefer to use technology to make ordering and payments easier.  But offering a menu QR code has initially left a bad taste with customers, and understandably so. A lot of restaurants started with a static PDF QR code menu just to get by. 
Thankfully, that limited beta stage didn't last long. The smart QR code menu quickly evolved to provide a wide range of easy online menu curation, with no coding needed. A smart menu QR code allows operators to drag and drop their high-quality photos, modifications, and other food options. It's one of the best ways to serve customers amid erratic price changes due to inflation and staff shortages. 
One of its best features allows customers to easily toggle between specialized menus, especially those with allergies or specific restrictions. These could include halal, vegan, and gluten-free selections. For different times of the day, online menu QR codes also provide automatic menu changes within a set time for lunch, dinner, and even happy hour selections. 
According to recent research, "about half of aggregator users say they believe restaurant technology, such as ordering kiosks and QR code menus, lead to better customer experiences."
2. Mobile order-ahead and delivery 
Order-ahead involves calling the restaurant or setting an online reservation around an hour or 30 minutes in advance. This makes it easier for customers to just pick up their order or sit down and start eating their warm food, pronto.
It cuts through the need to use a third-party app just to order. Restaurants then have more control over the quality of their food and the time it's served. Because of this, businesses have been partnering with software providers to eliminate third-party app costs, and make online ordering and deliveries more efficient.  70% of customers actually support ordering directly from a restaurant. It's no secret that some third-party delivery apps rip off restaurants with up to 30% of their revenue due to questionable practices. 
Businesses with the capability to provide order-ahead option will definitely see an increase in their revenue this year not just because of customer preference, but also because these businesses will be able to access the goldmine of customer data. These valuable information will allow them to personalize their customers' order experience, create targeted campaigns, and even reward returning customers.
3. Pay-at-table technology 
Sure, mobile payments have always been around, but pay-at-table technology is now on the rise because of how much it benefits customers and businesses alike. 58% of customers claim they are more likely to use their phones to access a QR code menu, according to a survey conducted by the National Restaurant Association in 2022. 
It's more convenient for these customers to use the QR code menu as a payment option after ordering their meals. Tabit POS users also found an 8-15% increase in spending per customer, and that tips are usually higher when customers pay at the table. 
Pay-at-table technology makes it a lot easier for hospitality employees to focus on more important tasks instead of running around waiting for orders and payments. It also eliminates a lot of ordering errors, and makes the dining experience more seamless for customers.
4. Ghost kitchens and virtual restaurants 
One of the best things to happen during the pandemic was the chance for ghost kitchens and virtual restaurants to thrive. Who knew you didn't even need to have a physical restaurant to make it big in the food industry? You only need to have a functional kitchen, be able to deliver good food, and stay consistent with your service. 
That's still a lot, but you just eliminated the restaurant part of it, which makes up the biggest cost in maintenance and staff management. You'll easily find these ghost kitchens on your favorite food order apps. Most likely, you won't be able to tell if they have a physical restaurant or not, until you actually Google them. No need for cash registers, and there's definitely shorter wait times and lower labor costs. There's no need to hire any more staff than what's needed in kitchen operations. It's one of the best ways to get started in the food business.
5. More AI and cloud-based automation systems 
Flexibility and scalability is the name of the game this year and beyond. Front and back-of-house operations will need automated tools to stay efficient. The likes of adapting Kitchen Display Systems (KDS) have been making the rounds as more restaurants look for a better ordering system. All order tickets are digital, allowing restaurants to easily organize and change orders as needed. Orders are then easily routed and queued to different stations. This type of centralized source of information greatly avoids errors. 
A KDS can also display the recipe and how long a dish can be served, which can easily help any newbie get oriented with the job. So, what could be stopping more chain restaurants from implementing automation? As staff shortages continue to rise, these technologies could be a great investment for every restaurant that want to stay more resilient. 
A rundown from Eater shows that 79% of customers actually prefer ordering at online kiosks, with 78% of them enjoy QR Code ordering. As it gets busy with online orders, two out of three restaurant owners believe automation would help them "fill critical gaps" in their operations. Other forward-thinking technology includes food waste reduction and more service and delivery drones and robots.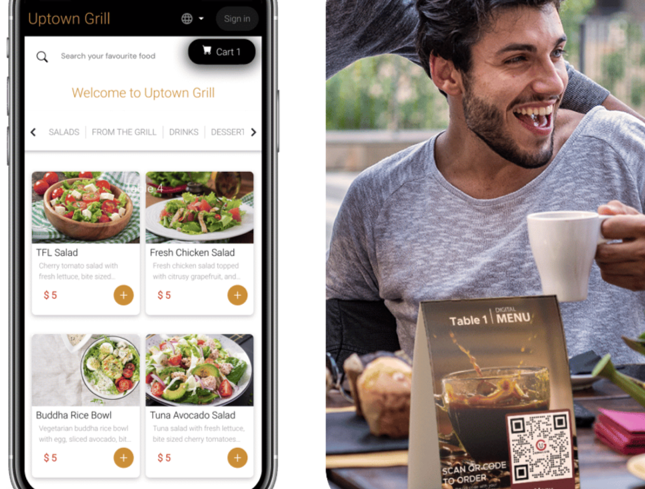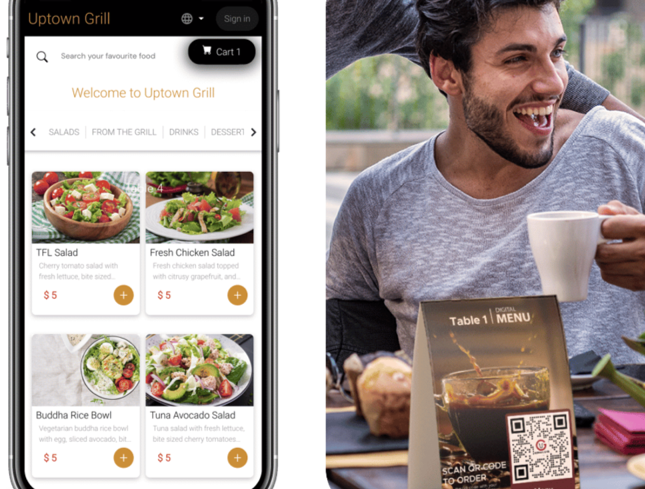 As with a lot of technologies that emerged in the last three years, these big shifts aren't simply for convenience. It shows how technology evolves fast to help the hospitality industry stand the test of changing regulations and growing customer demands. Automation gives customers and business owners more options to streamline their order and payments. 
QR code menus are not here to replace physical menus. Instead, they're an option for the more tech-savvy customers who enjoy looking at high-definition images and updated bestsellers on the restaurant or bar's online menu. 
Self-ordering kiosks were never aimed at getting rid of employees. Instead, it helps the staff focus more on the hospitality side of their job instead of being tied to taking orders and going back and forth when processing payments. It's all about creating a better world for everyone after all the challenges and limitations of the last few years.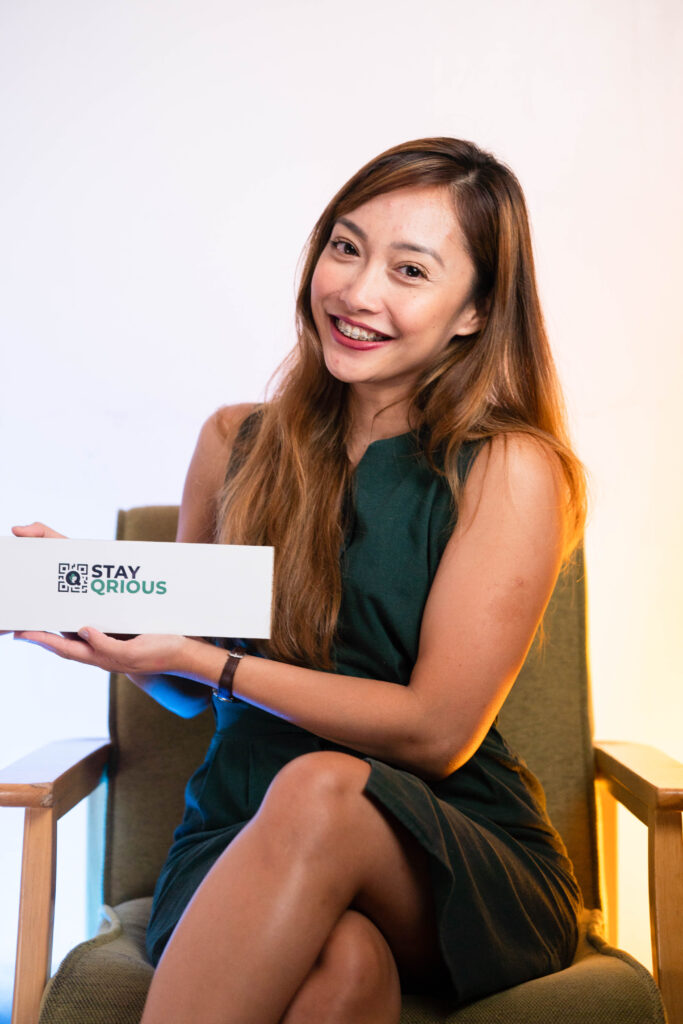 Kristel Serran leads the digital marketing team at
QRTIGER
, the QR code generator software behind
MENU TIGER
. Menu Tiger is a digital menu provider that seamlessly offers an affordable yet advanced restaurant menu system that helps elevate your restaurant or cafe operations. Once a finance and SaaS writer, she worked her way up the proverbial corporate ladder to land content and, eventually, digital marketing leadership roles. She continues to have faith that original and talented content creators will prevail over ChatGPT and all other content mills.