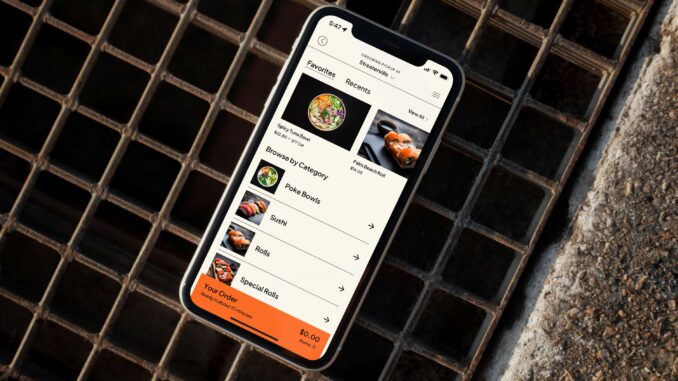 ItsaCheckmate, the center of a restaurant's digital ordering business, has acquired Open Tender, a first-party digital ordering and guest engagement platform that provides highly customizable and engaging designs for branded websites, mobile apps, and kiosks.
Open Tender sets a new standard for branded private label digital ordering and guest loyalty, giving restaurants and chains unprecedented control over design and user experience, either with or without a developer. Open Tender is an open-source program built for the food service industry, supporting unique and highly customizable loyalty programs, while having the ability to go live in just a few days. This eliminates the need for restaurants to wait for weeks or months to onboard, deploy, or update inefficient and clunky solutions.
As a market disruptor, this acquisition finally brings a meaningful choice and alternative to legacy first-party vendors. ItsaCheckmate's established third-party ordering and management, combined with Open Tender's first-party ordering and loyalty, is a superior solution for operators ranging from the largest enterprise chains to mid market operators who are seeking a customizable and integrated tech stack that doesn't require painful long term contracts.
"Since the beginning we have held that first-party and third-party channels are not an either-or conversation, but should work together to benefit restaurants," said Vishal Agarwal, Founder and CEO of ItsaCheckmate.  "With the acquisition of Open Tender, we have expanded our third-party ordering platform to include elegant, seamless and scalable first-party ordering and guest engagement products to help restaurant operators become truly proficient in omni-channel digital ordering. This solution now enables the customers to manage their first-party and third-party channels through a single login."
"We are excited to be moving to Open Tender's first-party digital ordering and guest engagement to unify and synergize our tech stack with ItsaCheckmate," said Neil Hershman, CEO and owner of 16 Handles. "As a NYC-based frozen yogurt and dessert franchise with over 35 locations and plans to expand coast to coast, we prioritize digital ordering and measure success by our loyalty retention, check size, and overall guest satisfaction. We have already begun testing the combined solution of ItsaCheckmate and Open Tender and can't wait to roll out the seamless user experience to all of our customers and catering clients soon!"
ItsaCheckmate allows restaurants to focus on what matters: serving up delicious food and delightful dining experiences.  With ItsaCheckmate, operators can toss the tablets in a drawer and control their online orders and menus straight from their POS – updating everything from item availability to pricing – resulting in higher profits, reduced order errors, and happier staff and customers.  ItsaCheckmate works with 20,000+ global restaurant locations, 50+ POS systems, and 100+ ordering platforms including UberEats, DoorDash, Grubhub, and many more.
The combined Open Tender and ItsaCheckmate solution is immediately available to ItsaCheckmate's 20,000+ existing customer locations. Additionally, new customers who are looking for alternatives to their existing digital solutions can apply to the program now.