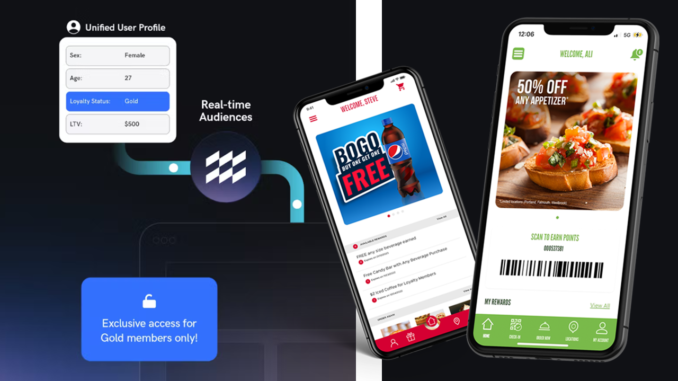 Paytronix, the leader in guest engagement for restaurants and convenience stores, and mParticle, the leading Customer Data Platform, have announced an integration partnership that enables restaurants and retail brands to connect data from Paytronix to mParticle.
With data from Paytronix available in mParticle, restaurants can create a 360-degree view of the customer, containing data from across varied sources, and easily connect that data to their preferred advertising, CRM, customer service, and analytics tools without any development work.
"Being able to integrate the Paytronix guest engagement platform with mParticle's customer data platform will be a game changer for enterprise organizations," said Dan Murphy, head of partnerships, Paytronix Systems, Inc. "This partnership unlocks the ability for brands to use all of their data to inform their CX program and, consequently, their ability to build more meaningful campaigns."
Benefits of the Paytronix-mParticle integration include:
Real-time customer data collection – mParticle native SDKs and APIs allow brands to collect customer data from websites, and POS systems, in addition to Paytronix platforms like mobile apps, Loyalty, and Online Ordering in real time. With a single point of customer data collection, teams can streamline their customer data tracking and simplify data quality management and governance.
360-degree view of the customer – Brands can unify guest data across sources and automatically resolve cross-device data to holistic customer profiles. This enables teams to spend less time trying to stitch profiles together and more time analyzing the customer journey, delivering personalized experiences to all guests, and building loyalty.
Real-time personalization – mParticle collects, processes, and streams to any connected systems in real-time, enabling marketing teams to orchestrate triggered messages and location-based experiences across channels through any connector in mParticle's integration network.