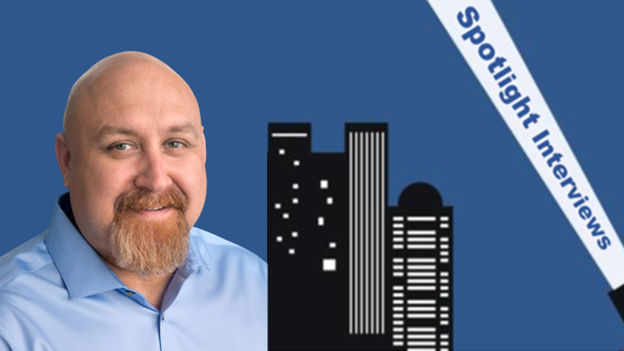 Carlos Anchia is the Cofounder and CEO at Plainsight, an end-to-end technology platform that provides restaurants with new ways to analyze, share, and benefit from real-time visual data and actionable insights. Prior to Plainsight, he held a number of positions where he defined long-term strategy and led teams of developers to deliver on those goals. At Insteon, he served as Director of Software Development. He previously served as VP at Distillery Tech and CTO at Curago. "I gained hands-on experience in everything from project management to client relations to product engineering during that time," he says. "It prepared me to serve a cross-functional role when necessary and ensure my teams and organizations are flexible for whatever the future holds."
Plainsight was launched in 2021 in anticipation of an explosion of enterprise computer vision demand and the transformative possibilities of solutions across industries and dynamic environments. "Despite vast repositories of visual data and plenty of evidence that computer vision would prove useful, enterprises were lacking — and still lack — centralized expertise and technology to set their priorities and see results," Anchia explains. "So far, we have overcome challenges similar to those experienced across the computer vision landscape."
Plainsight is billed as the leader in "vision AI." What does that mean, exactly, particularly in the context of the restaurant industry? Can you talk a bit about your real-time visual data platform capabilities?
Restaurants are already collecting lots of visual data, but many struggle to put it to effective use for streamlining operations and enhancing customer service. Plainsight uses artificial intelligence, specifically computer vision technology, to extract insights from unstructured video and image data to address holistic business needs for enterprises.
We're unlocking the value of visual data for restaurants with the expertise and platform to serve as the single source for standardized, centralized computer vision–from image/video data collection to high quality dataset creation and solution development, management, and monitoring. Vision AI solutions that are managed, curated, and updated responsibly grow more efficiently, generate more revenue streams, and ultimately result in a higher return on investment as they become more effective over time.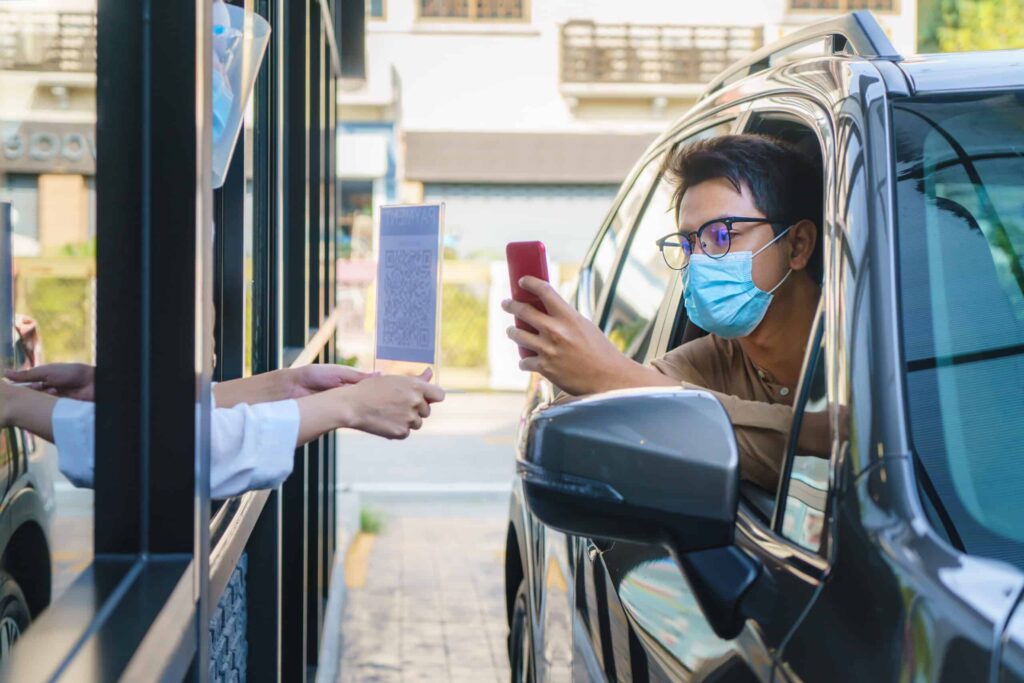 Despite the fact that the technology exists and the industry recognizes the immense opportunity ahead, most companies will continue to face challenges if they do not have a computer vision-dedicated partner to guide and manage the entire solution lifecycle so they can implement successful computer vision into production. Many customers come to us after trying to introduce computer vision themselves or working through unsuccessful projects with other providers.
I'll give you one specific example that speaks to our success in proving the value of computer vision initiatives for restaurant customers and getting projects back on track. A large, North American restaurant chain approached our team through their partner World Wide Technology. They were in search of a solution capable of predicting the remaining quantities of popular dishes on their buffet lines in real time and proactively alerting kitchens to keep items fresh and fully stocked.
Previously, IoT scales were used to collect weight data, but they didn't work effectively. Spills threw off readings and scales constantly needed recalibration. Managers had to devote even more time and effort to assessing buffet lines than before. Plainsight vision AI changed all that.
Using the weight data as ground truth, we developed a regression model capable of predicting the real-time weight of dishes on the buffet line and automating weight-based alerts to the kitchen crew. In just over three weeks, our solution made predictions that far exceeded the restaurant's accuracy goals. As a result, more restaurants across the country are likely to introduce this and other vision AI solutions in the near future.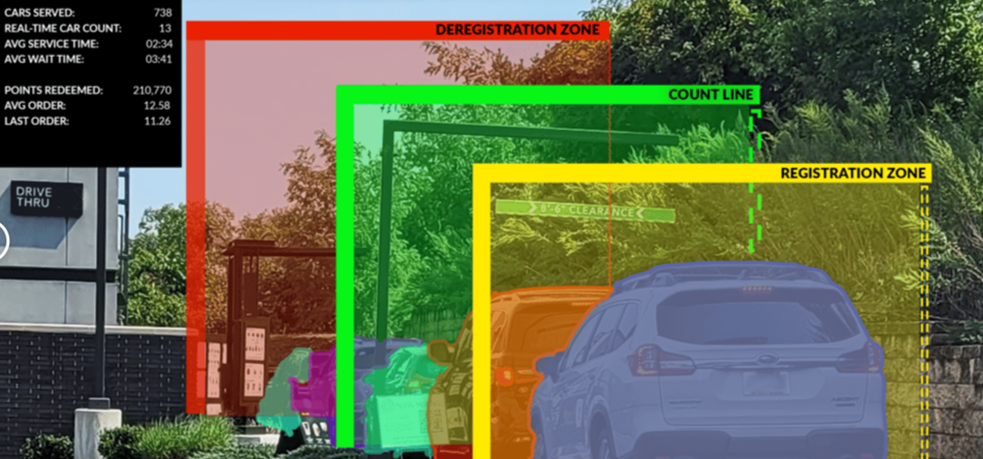 Plainsight reportedly improves the customer experience for drive-thru, curbside, and dine-in customers alike by providing for informed service, real-time order inspection, and efficient, accurate kitchens. Can you elaborate on that a bit and also explain the benefits to restaurant operators?
Human visual inspections have historically been used by restaurant operators to evaluate processes, workflows, inventories, and even to keep track of customer interactions. With legacy tools like clipboards and checklists, employees manually log a variety of metrics for reporting. Along with managing their daily workloads, these operators must also implement long-term initiatives to improve across all relevant metrics. Additionally, experienced operators may be required to scale their restaurant footprints from one store to 10 stores or even 100s.
Despite their challenging jobs, the most successful restaurant operators set a high bar. Restaurant prospects and customers often tell us, "We wish we could clone Bob so all our stores would be as efficient and profitable as his." The application of vision AI solutions holistically helps enterprises scale their subject matter expertise across their entire footprint of stores instead of limiting high-performing teams or individuals to specific regions or stores.
What categories or types of restaurants are likely to benefit most from Plainsight?
It may seem obvious that larger QSRs and fast casual restaurants would benefit most from scaled vision AI solutions to improve order accuracy, increase throughput, and support customer loyalty initiatives. Smaller restaurants, however, use the same metrics to evaluate their business efficiency against the competition. Across all sizes and sectors, high-quality data insights derived from computer vision-enabled day-to-day operations are capable of driving significant improvements and powering transformative change.
Can restaurant operators quantify the benefits in terms of cost savings, increased customer satisfaction and/or other metrics that matter?
There are generally three primary ROI-generating computer vision benefits for restaurants. When deployed and managed effectively, vision AI solutions can 1) reduce waste, 2) increase customer satisfaction (by decreasing wait times and ensuring order accuracy), and 3) improve throughput.
Can Plainsight help address the current challenges that restaurants are facing with respect to labor shortages?
Absolutely, but with around half a million new jobs added in January, I believe we're ultimately more valuable when it comes to reducing churn and promoting employee retention. Our solutions help automate and optimize a number of processes to decrease workloads for employees who already have a lot on their plates. The insights restaurants can obtain from real-time video analytics inform better decision making so employees can focus on more high-impact, enjoyable aspects of their roles–the ones that make them feel like a part of a team. With time, the benefits of automating processes with speed and accuracy increases job satisfaction and decreases turnover.
How long does it take for a new restaurant to get up and running with Plainsight? What is the pricing model? Is there a setup fee?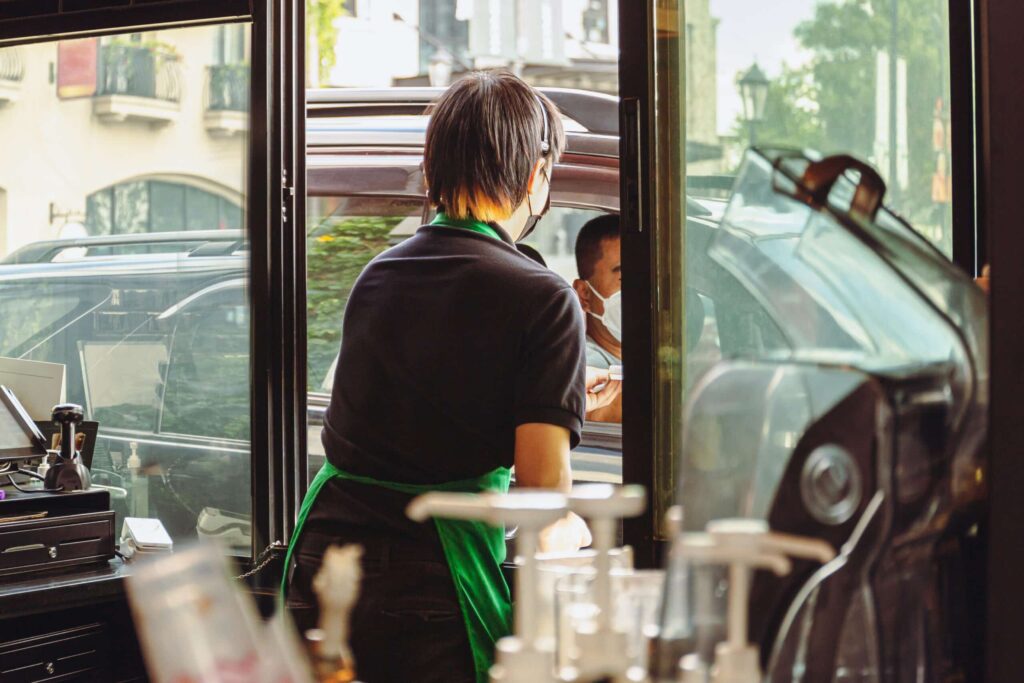 Because nearly every implementation is solution based and is dependent on the complexity of the use case, it's hard to provide a one-size-fits-all timeline. For restaurants already collecting visual data from cameras in optimal locations, it usually takes a few weeks to get a high-confidence solution customized for their needs. Straightforward applications for tasks like object counting and classification take only weeks, but more complex solutions can take longer.
Pricing varies for restaurants due to the wide scope of operations. For example, in the QSR space, you'll see everything from small operators with 8 to 10 stores to mega operators with 15,000 stores or more. Due to the abundance of cameras already used by many restaurants, getting set up requires minimal capital expenditures. An advantage of working with Plainsight is that we can customize pricing to fit the unique needs of different types of restaurants. In addition, our pricing models can grow with our customers as they expand.
How long did it take — and what was involved — in bringing the idea for Plainsight to fruition?
With the market, we continue to evolve and grow. We're already outpacing the competition in this space thanks to our technology and expertise. Despite Plainsight's relative youth, we can honestly say we're a mature company in the enterprise computer vision market. We've taken time to build our organization, foundational technology, and platform to serve our customers with speed, consistency, accuracy, and responsibility. This investment in our organization and its people is helping us stand apart from the competition.
How has your vision for Plainsight changed— or not—since the company was founded? Was the restaurant industry an initial target customer, or did that come later?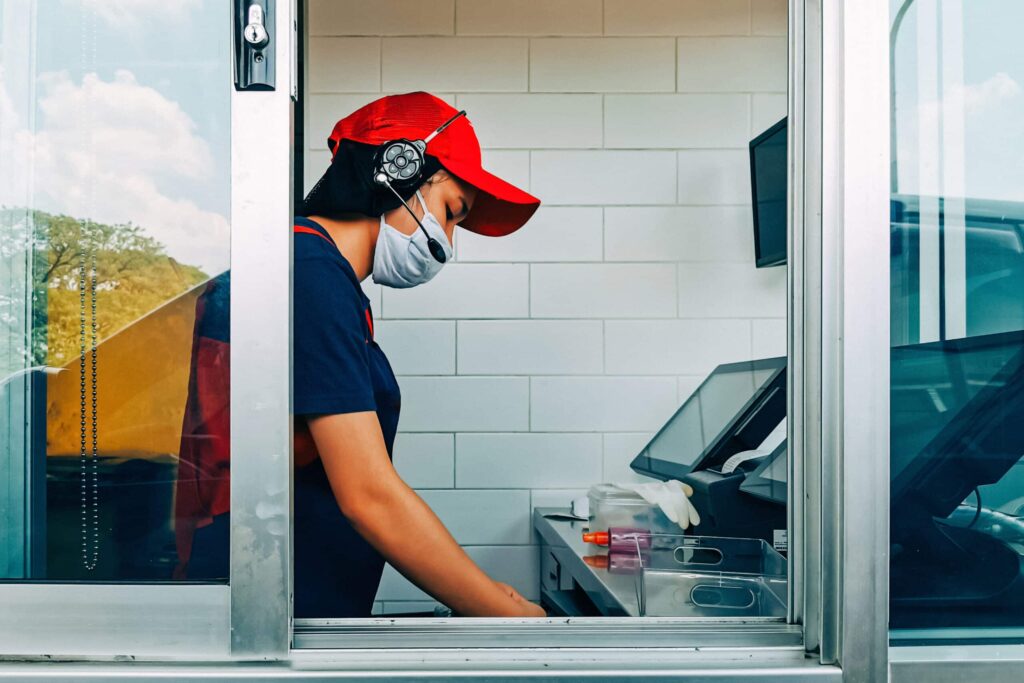 We're especially interested in sectors where legacy processes and the hunger for innovation intersect. These include retail/restaurants, manufacturing, agriculture, energy, and others. Immersion in various industries helps us proactively identify areas of opportunity. Restaurants, particularly QSRs, hold a lot of promise because the space has always been quick to innovate. Leaders are making significant improvements by cutting down wait times, improving order accuracy, and building customer loyalty. Others are eager to follow their lead with automation to boost efficiencies and redefine their approach to service excellence. Pandemic-era changes in demand and service models also played a big role in inspiring the industry to explore computer vision and other emerging solutions with great interest.
Since founding Plainsight, we've seen enterprise, as well as consumer, enthusiasm for computer vision grow exponentially. Anyone who opens their phone with a selfie is showcasing how accessible and life-changing computer vision can be. They may not know it, but consumers argue its value every day. The increasing ubiquity of computer vision has continually validated our vision and strengthened our commitment to making repeatable, scalable computer vision an everyday reality for industry leaders.
To what extent did your prior experience prepare you for your role as CEO of Plainsight? What do you do on a day-to-day basis? What do you like most about your work?
Throughout my career, I've seized opportunities to hone both my hands-on technical expertise and the entrepreneurial qualities necessary to manage a growing business. I'm especially proud of the number of industry firsts on my resumé, including a number of Smart Home features I helped develop and launch at Insteon. That thirst for innovation and desire to deliver on what's newly possible has been consistent. At Plainsight, I particularly enjoy working with customer and partner organizations to identify opportunities where Plainsight can serve as the missing piece and help solve persistent challenges.
What will be the company's primary focus areas this year, particular with respect to the restaurant sector? Any specific growth plans you can share? Where do you see the company a year from now?
This year, we'll continue to build on the momentum we established in 2022 with new strategic alliances and deepen our position as the preferred computer vision partner for systems integrators and resellers to serve even more enterprises across markets. The benefits of value-generating computer vision solutions in 2023 will only become more exciting for enterprises, and we expect our record of success will make us an attractive provider for innovators.
Our partnerships with WWT, Connection, NVIDIA,  Intel, and Google Cloud will enable us to accomplish more and more transformative changes for customers across the restaurant industry and others sectors. Readers should expect big things from Plainsight this year.
Any other thoughts you wish to share about Plainsight or restaurant technology, in general? Is there anything about the current state of the industry that surprises you?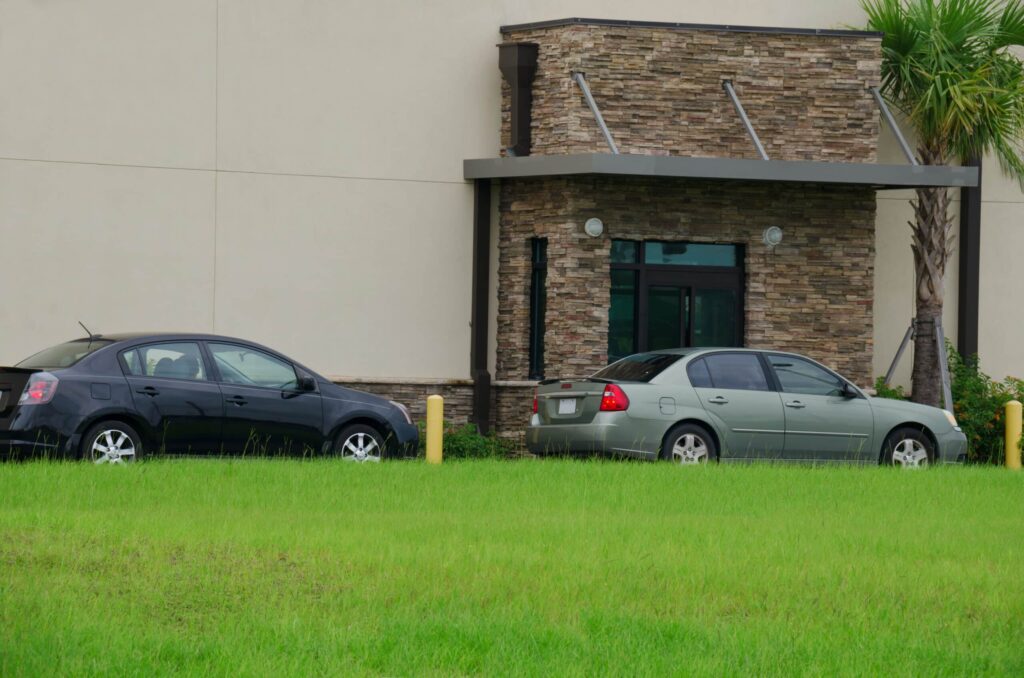 I'd reemphasize the huge issue of employee turnover for restaurants and computer vision's effectiveness for addressing it. Think of a restaurant with 20% churn. How much time and money do they spend training new employees? How much valuable subject matter expertise have they seen come and go? Vision AI solutions make it possible to maintain a high level of efficiency while continually innovating that would be otherwise impossible without a full and experienced team. For individual employees, real-time knowledge gained from video analytics makes decision making easier and offers a greater sense of independence, control, and mastery across all aspects of their jobs.
Conversations around AI often have a fearful tone, they suggest the restaurant workforce should worry about losing jobs to automation. In reality, solutions promise to augment the capabilities of these employees and increase not just efficiency but overall satisfaction. The automation enabled by computer vision isn't just about making certain manual tasks more efficient or reducing the risk of human error. It's also about giving the human workforce in the restaurant industry more autonomy, the power to make more informed decisions and redefine their roles for a new era.