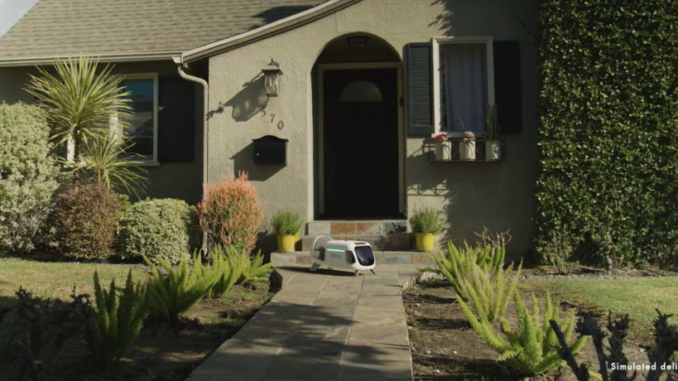 Sweetgreen, the fast-casual salad chain with more than 175 locations, is seeking to provide a more sustainable, faster, and broader access delivery service to customers. Last week, the company announced that it is partnering with Zipline, a San Francisco-based technology company that specializes in autonomous delivery systems. This move puts Zipline in the same league as other drone delivery companies such as Flytrex and Wing, which have already started delivering meals to customers. Wing partnered with Chipotle in its early days, while Flytrex has partnered with various food chains, such as Jersey Mike's and Burger King.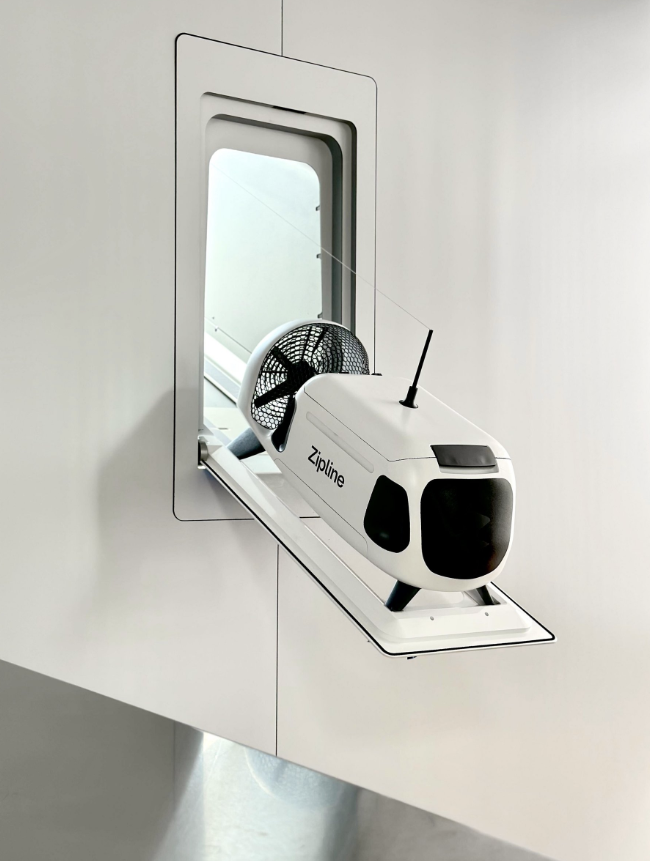 Zipline's next-generation technology, Platform 2 (P2), is designed to provide an optimal customer experience at scale. Unlike other drone delivery services, Zipline's drones (Zips) fly more than 300 feet above the ground and are nearly inaudible, hovering safely and quietly at that altitude while its fully autonomous delivery droid maneuvers down a tether, steers to the correct location, and gently drops off its package to areas as small as a patio table or the front steps of a home.
Zipline has spent the last several years building and fine-tuning its technology to deliver up to seven times faster than traditional automobile delivery, completing 10-mile deliveries in about 10 minutes. This is all made possible through major innovations in aircraft and propeller design. Zipline's end-to-end solution seamlessly integrates with a business's current operations, including its dual-use docking and charging hardware, software that easily works with third-party inventory management and ordering systems, an intuitive app that allows order tracking down to the second, and an autonomy system that has already guided the flight paths of 40 million commercial miles.
Sweetgreen operates across 13 U.S. states. Typically, when drone delivery companies partner with fast casual food chains and retailers, the deliveries are limited to a relatively small geographic area. For instance, Walmart's drone deliveries are limited to customers living within a mile of one of the participating stores, which are located in six US states. Meanwhile, Flirtey drones were used to ship Jersey Mike's sandwiches, but only to select residents of Holly Springs, North Carolina. Similarly, Flytrex will send you a flying Philly cheesesteak, but only in certain areas of Durham, North Carolina. Therefore, if and when Zipline salad deliveries become available in the US, it is expected that they too will be limited by geographic area at least initially.
Regardless, Sweetgreen is betting that the technology will eventually help give its customers what they want, when they want it. By partnering with Zipline, Sweetgreen can reportedly get its food orders delivered to customers using 97% less energy than traditional automotive methods, bringing the restaurant chain closer to its pledge to be carbon-neutral by 2027. The health-conscious fast-casual restaurant chain, founded in 2007 in Washington, D.C., is known for its salads, grain bowls, and seasonal menu offerings, emphasizing the use of organic, locally-sourced ingredients, and sustainability.
The new home delivery service uses small electric drones with an almost silent mode of operation. The drones are designed to sound like wind rustling leaves, which makes them ideal for urban aerial last-mile delivery to homes, offices, and hotels. The drones can carry up to a 6-8 pound payload while flying up to 24 miles one way from dock to dock, charging at each dock before picking up its next delivery.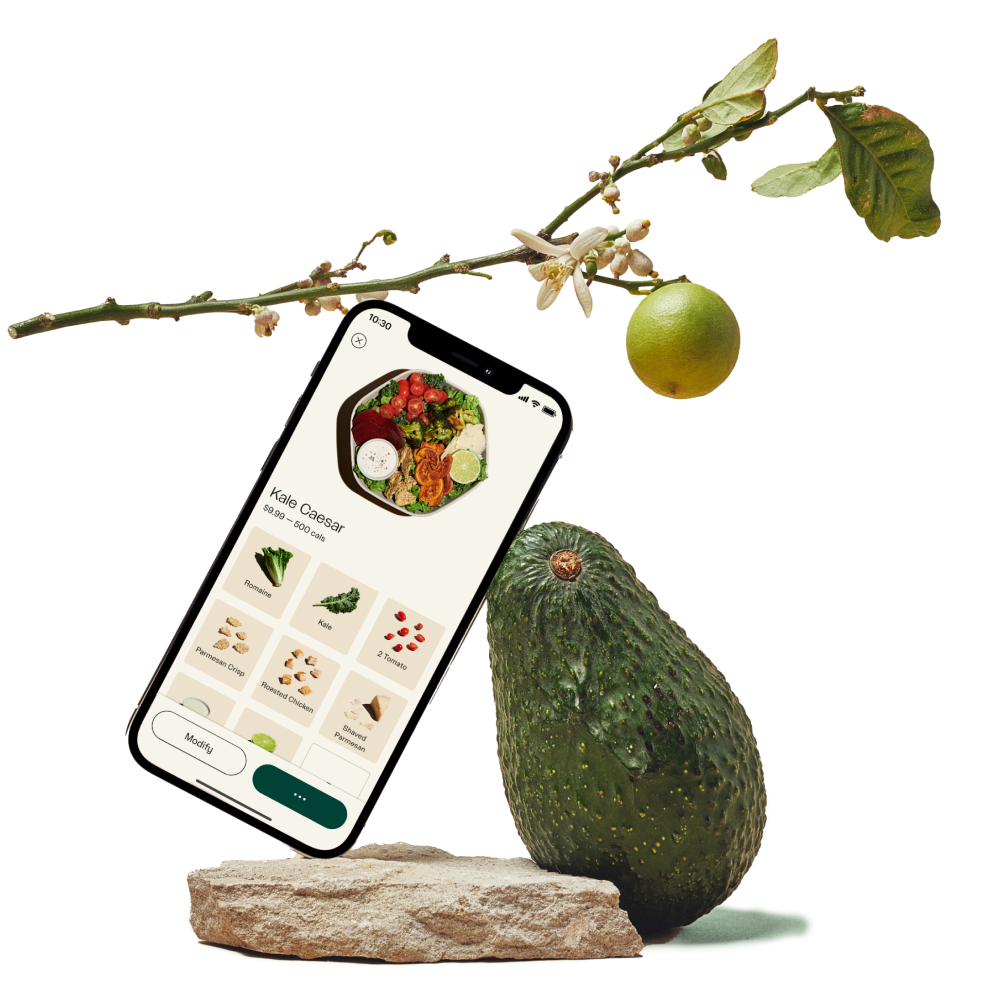 The California-based fast casual restaurant chain has long been an early adopter of next-generation restaurant technology, adding new customer channels to drive frequency, with digital now responsible for more than half of the company's ordering volume. The company reported "Total Digital Revenue Percentage" of 60% and "Owned Digital Revenue Percentage" of 40% in its quarterly shareholders conference call in December.
The company, which went public in November 2021 with a whopping $6 billion valuation, has invested heavily on enhancing its digital experience with a "focus on digital relationships." For example, the company used some of its IPO proceeds to acquire Spyce, a Boston-based restaurant chain powered in large part by automation technology that is said to prepare meals in three minutes or less. In December, Sweetgreen announced that it will launch two fully-automated robotic restaurants. According to Sweetgreen CEO and co-founder Jonathan Neman, the two new restaurant locations will open next year and embrace a format the company is calling "The Infinite Kitchen."
While the locations of the planned restaurants weren't specified, the company stated that their launch will be "transformative for the restaurant business." If the proof-of-concept format proves successful, as expected, the company is likely to move full speed ahead in transforming other restaurant locations and launching new ones, as well. And no doubt, other fast casual restaurants will follow.
Launched in 2018 and revamped with new technology two years later, Spyce employs automated cooking system, a dynamic, customizable menu and in-house delivery. The terms of the deal were not disclosed, although some industry observers surmised that Spyce's valuation ran between $50 to $100 million, based on its last funding round. Sweetgreen has reportedly spent approximately $1.6 million related to research and development costs associated with this investment.
Whether Sweetgreen's technology investments prove to be savvy remains a question. While the company wrote in its latest quarterly results that it is taking steps to achieve "disciplined, capital-efficient growth," Wall Street is increasingly skeptical of the company, as its stock has dropped by 80% or more from its first-day close, and its market value recently dropped below $1 billion. Sweetgreen's enterprise value is still high, however, at $5 million per company-owned restaurant, and those restaurants were modestly profitable last year on the basis of direct cash costs before corporate overhead. Only time will tell if robotics, drones and other next-generation technologies help it soar once again.