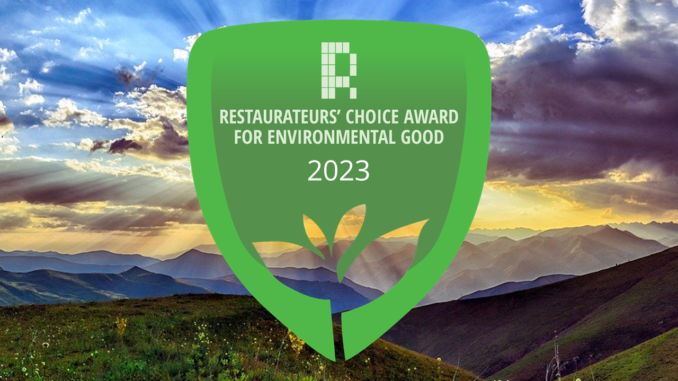 "For Earth Day 2023, we need to act (boldly), innovate (broadly), and implement (equitably)," proclaims the EarthDay.org website. "Businesses, governments, and citizens — everyone accounted for, and everyone accountable." That includes restaurants, which tend to have a significant environmental impact, both in terms of their day-to-day operations and the products they use.
Each year, Restaurant Technology News recognizes some of the technology solution providers and organizations that are working to lessen the environmental impact of the restaurant industry in various areas. One area is food waste. According to ReFED, a nonprofit dedicated to ending food loss and waste by advancing data-driven solutions, and a winner of this year's award, restaurants and foodservice businesses generated 12.9 million tons of surplus food in 2021, more than 85% of which went to the landfill or was incinerated as waste. Less than 1% of this surplus was donated – mainly because it's more difficult to transport, store, and distribute food that is already prepared. More than 40% of the total surplus was generated by full-service restaurants, and nearly 70% of the total surplus came from plate waste, or customers not eating what they have taken or been served.
Companies like Winnow Solutions, a previous award winner, are using artificial intelligence to help restaurants track and measure food waste so that they can take steps to reduce it. Others, like Leanpath, which is included on this year's list of winners, are using data analytics to help restaurants identify the root causes of food waste and develop strategies to prevent it.
Another focus area is energy and water waste. Organizations like Engie Impact and Ecolab are developing energy and water management solutions that help restaurants track their usage and identify areas where they can reduce waste. Meanwhile, companies like Therma°, also a previous award winner, and Powerhouse Dynamics, which is included on this year's list, are developing technology that helps restaurants manage their energy usage in real time, allowing them to make adjustments and optimize their energy consumption. Several companies offer energy-efficient cooking equipment and smart building management systems that can help restaurants reduce their energy usage and carbon footprint. For example, Kitchen Energy Solutions offers energy-efficient commercial kitchen equipment.
There are also companies that are working to reduce materials waste. Creative approaches include using food waste to create new products like flour and protein powder. Some companies, like WinCup are developing sustainable packaging solutions that are made from renewable resources and are fully recyclable while others, like World Centric and Vegware, offer plant-based, compostable packaging and utensils, which can help reduce waste from single-use plastics.
The following are the winners of "The 2023 Restaurateurs' Choice Awards for Environmental Good":
Ecolab: A global provider of water, hygiene, and energy technologies and services, Ecolab offers a range of solutions for the restaurant industry, including water and energy management systems, food safety solutions, and waste reduction programs. According to the company's website, Ecolab has helped its customers reduce water usage by up to 30%, energy usage by up to 20%, and waste by up to 50%. Recently, Ecolab launched Climate Intelligence, an innovative solution that allows customers to virtually model different scenarios across their water and energy systems to identify opportunities to conserve water and power while also lowering their greenhouse gas emissions.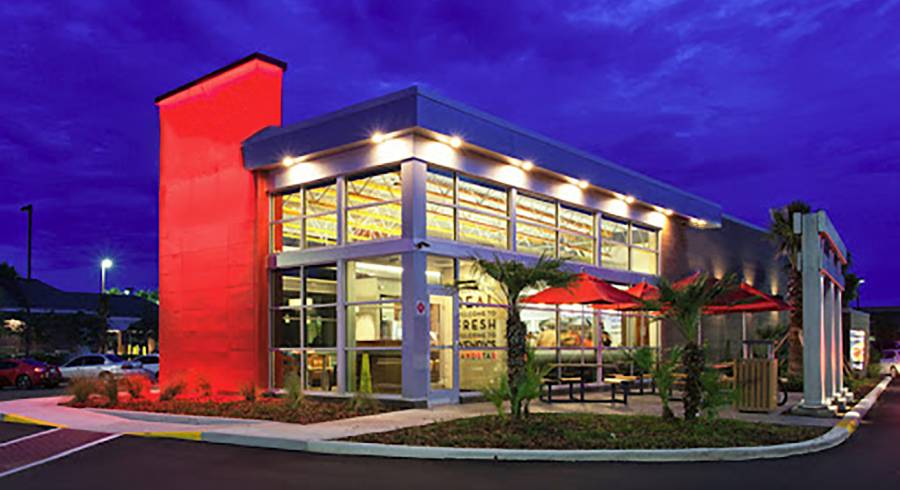 Energybox. Energybox's IoT platform provides real-time energy monitoring, allowing restaurants to track energy consumption and identify areas where energy can be saved. Their technology helps reduce energy waste by monitoring kitchen equipment and ensuring that it is running at peak efficiency. They also provide energy-saving recommendations and support, helping restaurants to reduce their energy costs and improve their sustainability.
LeanPath: LeanPath is a company that provides food waste prevention solutions for commercial kitchens. Its system uses data analytics to help chefs monitor and reduce their food waste, resulting in significant cost savings and reduced environmental impact. According to the company's website, LeanPath has helped its customers reduce food waste by up to 80%. This month, Leanpath began testing the effectiveness of ChatGPT-integrated technology to help speed food waste prevention efforts.
Powerhouse Dynamics. Powerhouse Dynamics provides internet of things (IoT)-based solutions to help commercial facilities, including restaurants, reduce costs, enhance operational efficiencies, and deliver additional benefits to their portfolios. Specifically, SiteSage and Open Kitchen are two solutions offered by Powerhouse Dynamics that connect, analyze, and control equipment to reduce energy and maintenance expenses. These solutions are designed to improve the overall sustainability of restaurants by reducing their environmental impact.
ReFED. ReFED is a nonprofit organization that works to reduce food waste in the United States. The organization provides research, resources and funding to businesses and organizations working to reduce food waste. ReFED aims to reduce U.S. food waste by 50 percent by 2030. ReFED offers a range of solutions to help restaurants advance their own food waste initiatives. Last year, the organization added the Capital Tracker to their collection of online tools for generating data-driven solutions to food waste. The service allows users to track data from capital investments in food waste reduction.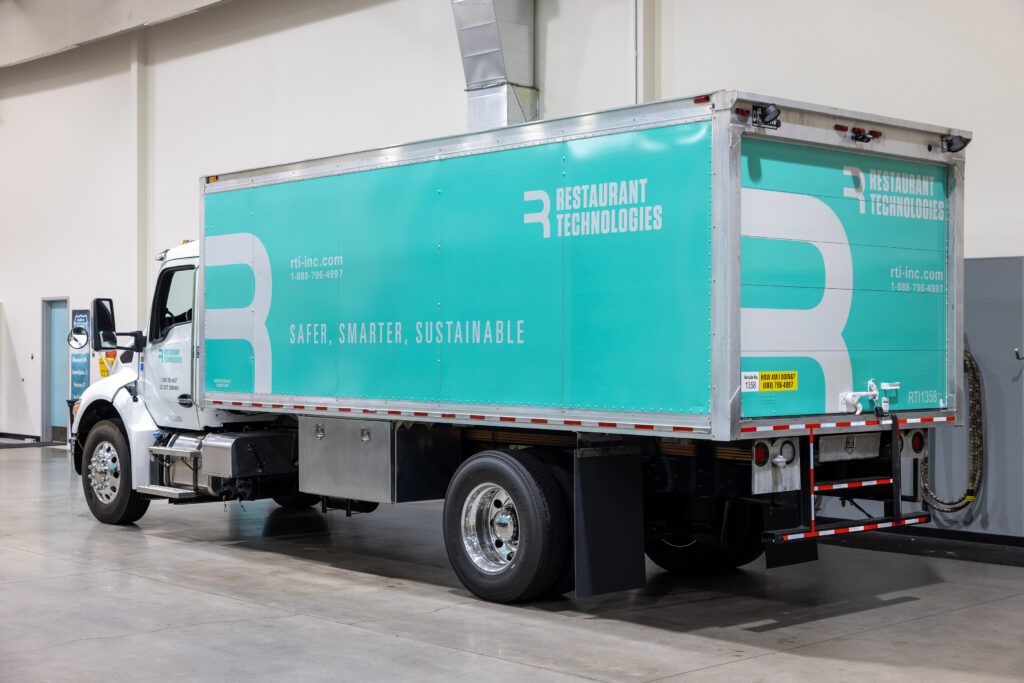 Restaurant Technologies. According to the company, 36,000 restaurants use Restaurant Technologies (formerly known as RTI) for bulk cooking oil management and hood cleaning. The company calculates that last year it recycled nearly 290 million pounds of used cooking oil, which eliminated 16 million plastic oil jugs, saved 7.4 million cubic feet of landfill space, and reduced about 67 million pounds of GHG CO2e emissions. In 2022, Restaurant Technologies launched a pilot program at its Iowa depot using renewable diesel and biodiesel in its commercial vehicles.
Through the use of innovative technology, these organizations are helping restaurants to improve their sustainability and reduce their environmental footprint, while, in many cases, also increasing efficiency and reducing costs. Congratulations to the winners, each of which is provided with a licensed image of the "Restaurateurs' Choice Award for Environmental Good" badge and granted the right to display it on their own websites.
Restaurant Technology News is the hospitality industry's premier source of information and insights related to technology innovation at the world's leading quick service, fast casual and full service restaurants. Our reporting, research and opinion pieces reveal how forward-thinking restaurant operators are upgrading their technology capabilities to improve operational performance and the quality of the guest experience, as well as to reduce waste and improve environmental sustainability, and how top solution providers are advancing the frontier on next-generation restaurant technologies.
Does your company have news it would like to share with our readers? If so, we invite you to review our editorial guidelines and submit your press release for publishing consideration.