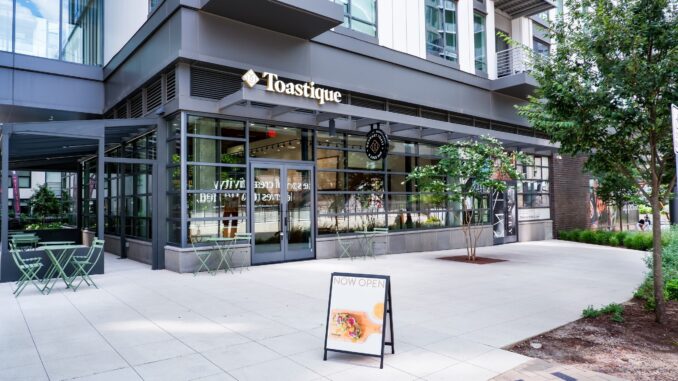 Toastique, the gourmet toast, juice and smoothie franchise, has launched its guest engagement program on the full Paytronix platform, which includes loyalty, online ordering and a mobile app. The Paytronix-powered loyalty program is a big part of Toastique's plan to double in size from 16 to 32 units in 2023 via its franchise program.
Toastique originally launched on the Paytronix platform with a mobile app and online ordering, which were integral to driving business during the pandemic. Today, online orders make up 20% of overall sales. Adding a points-based loyalty program will not only help the brand reach existing guests, but is also designed to help new franchises in locations where the brand is not yet known.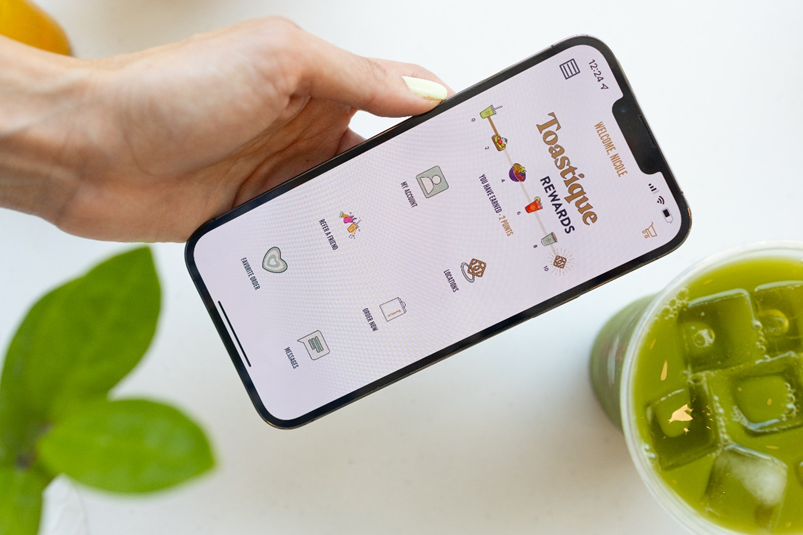 Toastique relies on Cake POS by Mad Mobile, but thanks to the flawless integration with the Paytronix Platform, data moves easily between the two systems. This simplicity enables new Toastique franchise units to be up and running with third-party delivery services on opening day so that customers can take advantage of any deals or promotions that they may have on offer.  
Toastique already manages the menus of the third-party delivery services through the Paytronix menu management feature and is looking to launch a subscription service in the near future.
"Paytronix gives all our stores a boost by providing the ability to bump prices as much as 15% for orders through third parties, such as UberEats and GrubHub," said Blair Lalor, IT manager, Toastique. "It's great advertising. The sooner a store builds a history of good reviews, the more those reviews will drive customer traffic."
"The expanded Toastique loyalty program provides franchisees with the ability to hit the ground running with a guest-centered marketing program the day they open their doors," said Chuck Tanowitz, director marketing communications, Paytronix. "And, with the full Paytronix platform at their fingertips, every Toastique franchisee will be able to dive fully into the data on who is shopping where, when and for what, then implement targeted loyalty campaigns that will get guests visiting and buying more."