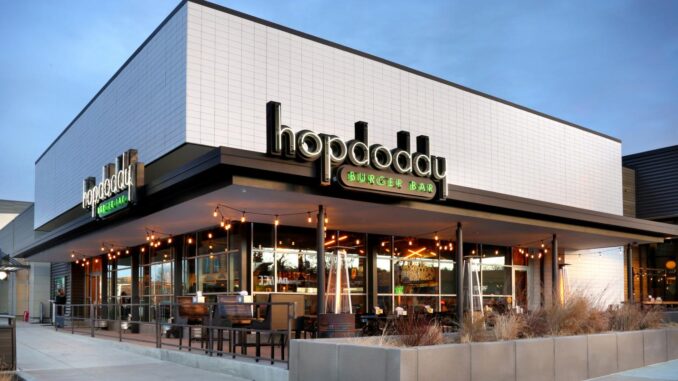 Restaurant chain Hopdoddy Burger Bar, has partnered with kea, the cashier in the cloud solution provider improving hospitality and restaurant operations with AI, to improve how guests and team members experience to-go ordering. With kea, guests and team members can be at ease knowing the phone is answered every time it rings and that there's always a "human in the loop" on the other end of the AI. 
"At Hopdoddy we value people, so we put both our guests and team members first. Our team members get stressed when they're too busy to get to the phone, knowing that a guest needs us, so we wanted to make their lives easier," remarked Jennifer Faren, VP of Marketing at Hopdoddy. "We're excited to leverage a technology that improves both the guest and team member experience," 
Using natural language processing, kea triages incoming calls, transcribes, upsells, and confirms orders, then processes payment with a PCI-compliant system. Exclusively selected for Olo's partner program, kea can integrate into any restaurant using Olo's e-commerce platform and automatically send phone orders to said platform. In the case that a guest ever needs more assistance or the call drops, there's always a kea operator that will interject and speak to the guest in real-time. Hopdoddy will be integrating this system at few different locations first, with plans to expand into all 47 locations over time. 
Founded by CEO Adam Ahmad in 2018, kea boosts restaurant revenue by ensuring every call gets answered and every to-go order gets placed. Using natural language processing, kea customizes, upsells, and confirms orders, then processes payments through a PCI-compliant system. The company has raised $26 million to date. 
"It's important to us that AI makes jobs easier and doesn't take away the human element. So we strive to work with restaurants that are aligned with that vision," said Ahmad. "Knowing Hopdoddy is a high-quality burger bar with even higher standards, we're honored that kea meets these standards. We're looking forward to supporting team members that really care about what they do so they can be present in the restaurant."