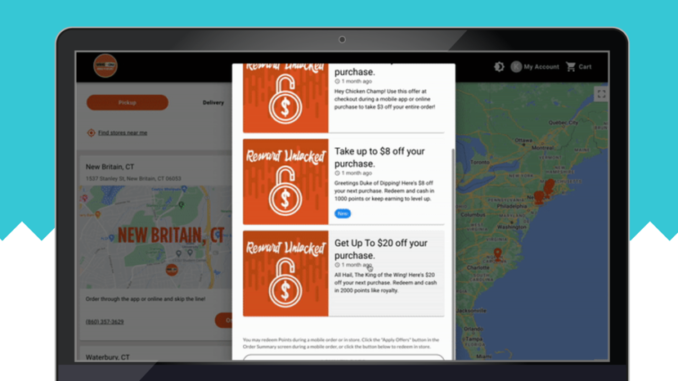 Restaurant technology solution provider Incentivio has closed $10 million in Series A Funding. Osage Venture Partners led the round with participation from Ardent Venture Partners and Grotech Ventures.
Incentivio, which bills itself as an "all-in-one intelligent guest engagement platform for restaurants," reportedly plans to use the funds invest in go-to-market initiatives to accelerate its growth and to invest in product, engineering, and innovation. "We are truly about the art of flavor meeting the science of data," said Sash Dias, Co-Founder, and COO, in a press statement announcing the funding round. "The largest enterprise brands have an unfair advantage in leveraging data to drive business results. We want to level the playing field so that all brands can thrive in this digital-first economy."
"The pandemic accelerated restaurants' need to evolve with the times and adopt more of a digital presence. Now most restaurants are looking to take their digital guest experience to the next level while simplifying their tech stack" says Rajat Bhakhri, CEO and Co-Founder at Incentivio in a press statement. "Most small to medium-sized restaurant groups simply do not have the resources to compete with the largest enterprise brands who have multi-million dollar budgets and large IT teams. That's where we come in."

Founded in 2016, the Boston-based company leverages AI and machine learning to drive revenue and guest engagement for restaurants. The company combines online ordering and white-label restaurant apps with loyalty, gift cards, machine learning upsells, CDP analytics, a data-driven marketing suite, and guest journey management to give restaurants "a powerful system to build relationships with their guests and drive digital revenue."
The founders previously worked with multiple startups that were acquired by Fortune 500 companies, including PayPal and Oracle. "We started with the vision of helping brands maximize their customer lifetime value using the power of data," Bhakhri told Restaurant Technology News. "We launched in 2017 and quickly identified a large untapped opportunity in the restaurant vertical, and decided to double down with a complete digital guest experience tech stack built for the restaurant industry."
Six years later, the company's Digital Guest Experience platform includes branded mobile apps, online ordering, flexible loyalty, gift cards, marketing, CRM and analytics. In a nutshell, the company helps restaurants consolidate their digital tech stack, gain a 360-degree picture of their guests, and leverage their guest data to gain real-time insights and enhance the digital guest experience. According to a company press statement, the next phase of Incentivio's growth is to continue to innovate using AI and machine learning to help restaurants reduce manual intervention, cut costs, and increase revenue based on their own data.
"Osage Venture Partners is honored to partner with Incentivio to build the next-generation platform for digital customer engagement for all restaurants," said Sean Dowling, Managing Partner at Osage Venture Partners. "The company's integrated, AI-driven solution that extracts intelligence from a restaurant's data and drives automated action to elevate the guest journey can create a category leader in an increasingly critical part of the restaurant tech stack."