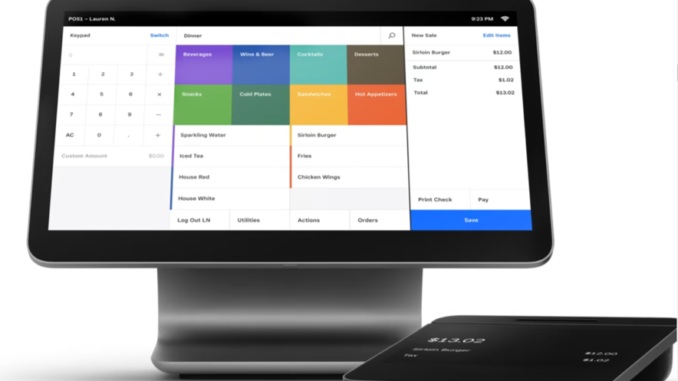 Restaurant guest engagement solution provider Paytronix has integrated with Square, the technology company that makes commerce and financial services easy and accessible. Sellers using any Square point-of-sale (POS) platform, including Square for Restaurants, will soon be able to incorporate Paytronix Online Ordering and Loyalty programs directly from the Square App Marketplace.
The integration with Paytronix enables businesses using Square POS to add Paytronix-powered online-ordering capabilities. The integration delivers great customer experiences by engaging guests with the right message at the right time to drive additional orders and increase spend. The ability to add Paytronix Loyalty will also be available soon.
"Online ordering is now a key part of the restaurant guest engagement ecosystem, and it needs to work perfectly throughout the tech stack," said Dan Murphy, VP Strategic Partnerships, Paytronix. "Brands must align all components of their digital guest engagement platform, and this integration of Paytronix with Square makes life easier for restaurants standardizing on the Square for Restaurants ecosystem."
Benefits of the Square integration with Paytronix include:
Customization of the first-party ordering experience so guests have the same experience on site and on their mobile device.
Feeding orders directly from Paytronix Online Ordering to the Square POS and Kitchen Display System (KDS), thereby reducing errors and ensuring guests get what they ordered.
Aggregation and control of the third-party ordering channel, synching menus across all platforms and injecting orders directly into the Square POS and KDS.
Full integration with Paytronix Loyalty, coming soon to enable users of Square POS and Paytronix to easily gain purchase insights and build tailored offers that keep guests coming back.
This new offering is available to US-based Paytronix and Square sellers.
"Square's integration with Paytronix is about keeping guests coming back, with loyalty-driven engagement right at the point of sale combined with purchase insights and tailored offers designed to increase visits and revenue," said Jane Hong, Head of Restaurant Partnerships, Square. "Together, Square and Paytronix offer a nimble, scalable guest engagement solution that meets the needs of a restaurant as it grows."
Does your company have news it would like to share with our readers? If so, we invite you to review our editorial guidelines and submit your press release for publishing consideration.