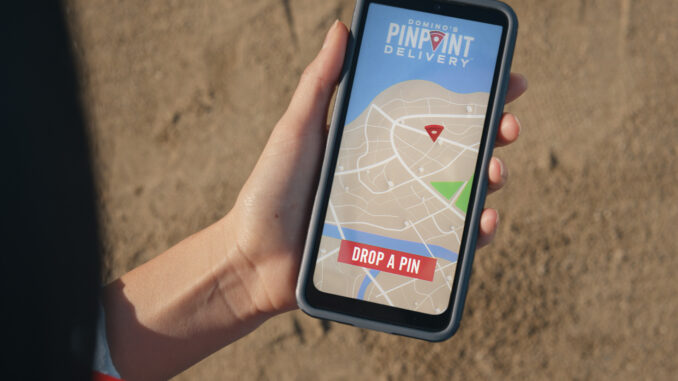 Domino's Pizza, the world's largest pizza company, has unveiled its latest innovation in delivery services, dubbed Domino's Pinpoint Delivery. According to the company, customers can now use the new mobile app feature to receive their pizza orders virtually anywhere, including parks, baseball fields, and beaches, marking an advancement in convenience for delivery customers across the United States.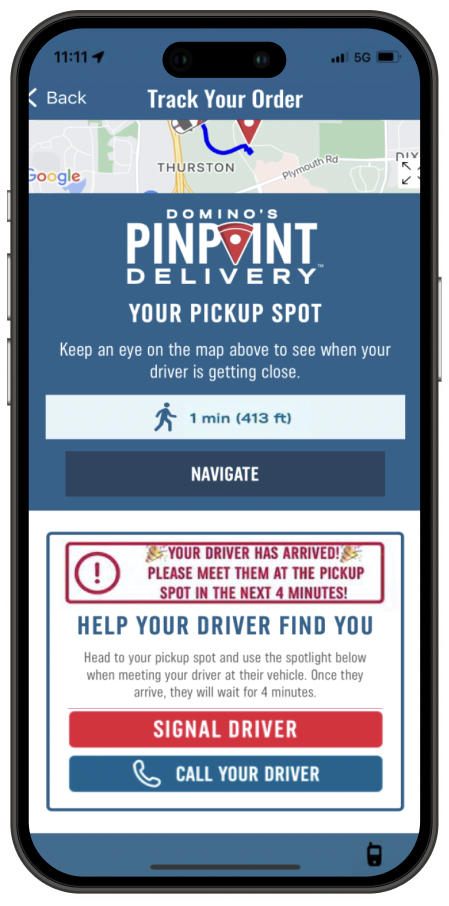 Through the Domino's app, customers can select Domino's Pinpoint Delivery and drop a pin on the map to specify their desired delivery location with unprecedented accuracy. The introduction of this pioneering delivery system establishes Domino's as the first quick-service restaurant (QSR) brand in the United States to offer the service.
"Domino's is proud to be the first quick-service restaurant brand in the U.S. to deliver food to customers with the drop of a pin," said Christopher Thomas-Moore, Domino's senior vice president and chief digital officer, in a press statement. "The company has always been dedicated to enhancing customer experiences and convenience, and Domino's Pinpoint Delivery perfectly aligns with this commitment."
Domino's Pinpoint Delivery is designed to improve upon the traditional delivery model by allowing customers to receive their orders at dynamically created hyper-local spots without a typical address. To help ensure a smooth and informed experience, customers can reportedly track their order using Domino's Tracker, which provides real-time updates on the driver's GPS location, estimated time of arrival, and text alerts. Domino's will notify customers when the delivery arrives at the designated pickup spot, enabling them to activate a visual signal on their phone for easy identification by the driver.
Domino's has a long history of pioneering advancements in the area of delivery innovation. From its pioneering efforts in pizza delivery in 1960 to launching the industry-first Domino's Tracker and deploying the largest electric pizza delivery fleet in the country, Domino's continues to push the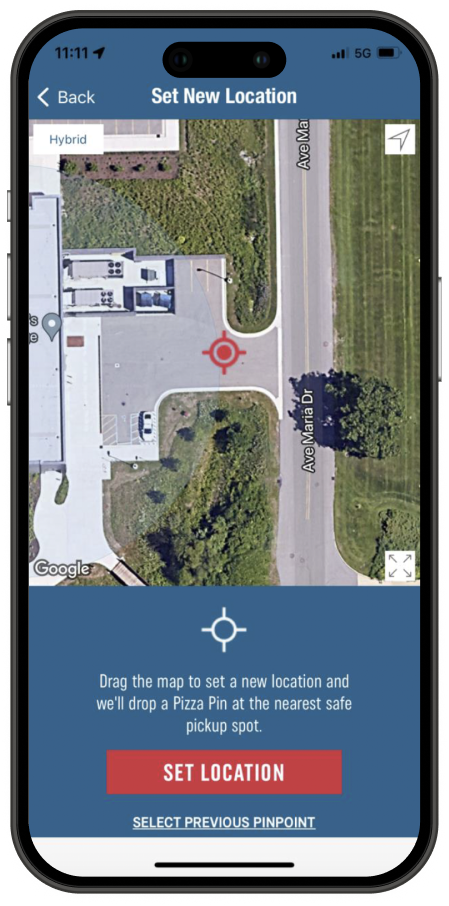 boundaries of what is possible in the delivery space. This innovation has no doubt helped Domino's maintain its position as an industry leader.
In late 2017, Domino's began an industry-first test of self-driving vehicle delivery. In June 2019 announced a partnership with Nuro, furthering its exploration and testing of autonomous pizza delivery. And in April 2019, the company announced that it is entering the automotive technology realm with the launch of an in-car digital ordering system in partnership with Xevo, a global leader in connected car technology and automotive telematics.  In late 2019, Domino's opened the Domino's Innovation Garage adjacent to its headquarters in Ann Arbor, Michigan to fuel continued technology and operational innovation – while also launching its GPS technology, allowing customers to follow the progress of the delivery driver from store to doorstep.
While some critics have raised concerns about the potential impact of aggregators and online food delivery platforms on Domino's business model, the company's continuous efforts to innovate within the delivery space position it to maintain a competitive advantage. Domino's strategy of fortressing, characterized by strategically saturating specific markets with a network of stores, also further enhances the efficiency and speed of its delivery service, providing a distinct advantage over competitors.