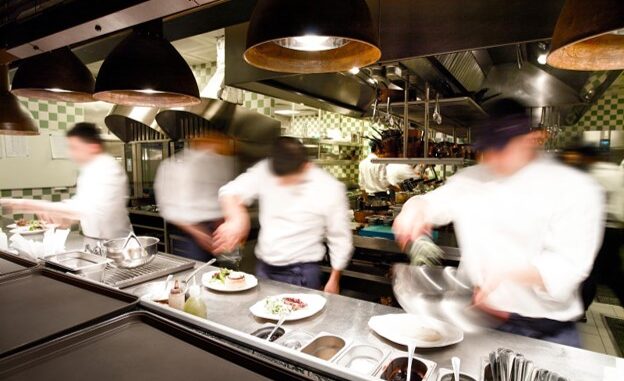 All successful restaurant operators know that the Cost of Goods Sold (COGS) is one of the most critical elements of managing a restaurant profitably. Unfortunately, controlling or decreasing COGS is quite challenging when food costs increased an average of 43% last year, according to full-service restaurant owners surveyed nationwide for the 2023 State of Restaurants annual report from TouchBistro.
So how does an operator control the cost of goods sold with this kind of inflation?
Most operators – whether of a single restaurant or restaurant group – have been fighting rising food costs partly by implementing proven back-of-house practices. These may include essential functions that can be tedious and time-consuming but must be done to stay in business, such as manual inventory management and placing phone orders for inventory based on multiple vendor price lists and in-house spreadsheets. Many operators personally review vendor pricing or assign managers to proactively analyze vendor price lists so item increases don't go unnoticed. Catching ingredient or supply cost increases early can help maintain or even increase profit margins. They may also calculate sales in Excel spreadsheets, manually enter data into a separate accounting program, and routinely move things around on the storage shelves to ensure fresh foods are visible and used before spoiling.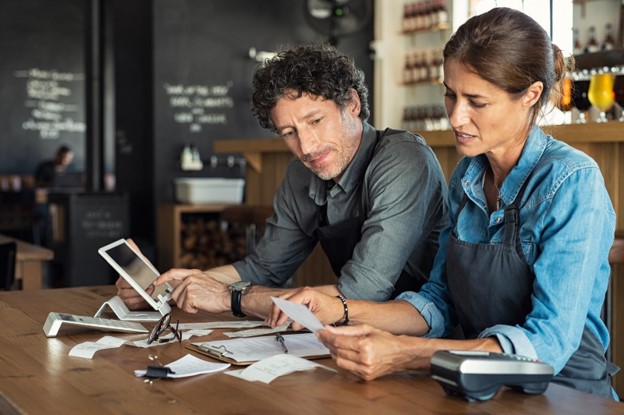 The good news for all the hard-working, dedicated restaurant operators is that technologies are now available to automate these operations, making tried and true best practices easier to accomplish faster at a lower cost with less staffing than previously possible. Some of the current technologies available in mobile apps and online are even able to report insights on what to order, when to order, and from which suppliers to achieve the desired profit margins – based on sophisticated programming algorithms that correlate what has been sold historically against existing inventory, supplier pricing, and many other relevant factors.
For restaurant operators that want to decrease back-of-house expenses and are ready to digitally transform their operations or augment their existing front-of-house POS processes, here are seven proven best practices to help control and reduce COGS. Restaurant operations of any size can implement these best practices quite rapidly with an excellent ROI by using the right technology.
Operators with single and multiple venues that have taken the digital transformation leap consistently report a 3% to 10% reduction in COGS just by automating these best practices.
1. Inventory management: One of the most tedious tasks of back-of-house operations is taking manual inventory, which is unavoidable in controlling COGS. However, the process and overall inventory management can be so much more efficient when automating many of the steps with a back-of-house app that provides these functions:
Scanning the UPC of the inventory on the shelves with a hand-held mobile device that automatically uploads the product details into the app. The inventory taker(s) then just records the number of items counted, eliminating the need for paper, pencils, clipboards, and re-entering the info into spreadsheets.
"Before doing inventory by hand would take three or four days. Now [using our app on a mobile device] it's down to just 30 minutes. That's including inventory from the freezer, cooler, and frontline." – Southern Oklahoma Tech Food Service Manager
Scanning suppliers' invoices into the app to automatically add new inventory items purchased.
Integration with supplier catalogs including product pricing.
Integration with accounting software.
Integration with a POS to track inventory usage against sales. (See more details below)
TIP: Do inventory weekly of expensive items and monthly of everything else. If operating a bar, count top-shelf alcohol every other day. The more valuable the product is, the more frequently it should be counted.
2. Recipe costing: To manage the cost of goods, it is essential to know the cost of an individual serving of a recipe, including the cost of the exact amount of each ingredient used in the recipe. Once recipe costing is done, the profit margin can be factored in to determine the selling price and if it is possible to make a profit on the item at a sales price diners are willing to pay or if it is one of the more profitable items that can be offered on the menu. Recipe costing may also reveal less costly ingredients should be used to increase profitability.
The minutiae of recipe costing may take time upfront, but once done for all menu items, this underpins all the other factors that go into reducing costs. Recipe costing is a valuable feature in the app for accurate profitability analysis.
"Instead of giving the managers broad information like 'your food cost is high,' [with recipe costing] we are now able to tell the managers exactly which specific products we are having issues with." – Los Tacos operator
3. Supplier pricing integration with recipes: Choose an app that can help adjust recipe costing strategies if a supplier changes prices. Once supplier catalog/pricing integration is done and recipe costing is uploaded to the app, set up alerts for irregular pricing. This alerts inventory managers that rapidly increasing prices on critical ingredients or even supplier changes need to be made to maintain recipe profitability. Supplier contracts sometimes don't require notifying operators of item price increases, so proactive alerts on increased item costs are essential. Increases in recipe costs directly affect profitability, so maintaining the sales margins for each menu item requires agile reporting capabilities to respond adequately.
4. Supplier pricing visibility: It is essential that the app can show supplier pricing and fluctuations so all important information needed to place an order is current and convenient, expenses being incurred can be instantly calculated, and updates can be transferred to the accounting system. The app should also be able to track vendor credits and calculate these in the final costs.
5. Waste (spoilage) tracking: Ensure the app allows logging any time there is inventory waste or spoilage, along with its reason. It should also provide a report showing waste history, actions taken to correct the problem, and if it is getting better or worse.
"Our waste has been cut in half since we started using our app to log and track it. Also, having employees log waste events really keeps them on their toes." – Potato Champion owner/operator
6. Theft/Shrinkage Tracking: Inventory that is lost can have a significant impact on COGS. These are items that can't be tracked to sales or production. It should be on the shelves, but it isn't. To control theft/shrinkage, use an app that will provide an actual versus theoretical (AvT) usage report.  This is calculated with the formula: opening inventory plus vendor purchases minus closing inventory (actual usage) should equal sales (theoretical usage). However, if there is a significant variance that has not been logged as waste, it could be attributed to theft.
7. Ordering analysis and streamlined process: Ordering is one of the most critical parts of managing a restaurant and controlling COGS. Once a product has been ordered, it will either be sold or wasted. Look for an app to analyze historical POS sales data to determine current optimum PAR levels for each inventory item dynamically. The app should also be able to place orders and take payment online (through the cloud or on a mobile device) without having to write out, fax, email, phone in, or text the orders separately. This increases the accuracy and timeliness of product received.
Ideally, the app should be able to provide business intelligence and reporting for a comprehensive picture of the operation's cost of goods over time. For a restaurant group, it should be able to display this information for the total portfolio and each restaurant location. Evaluating this information and these seven best practices provides any operator with essential tools to help manage and reduce COGS.
Automation functionality and ease of use can help combat rising labor costs. Make sure the app chosen has an intuitive interface that is easy to learn and use. This can go a long way toward lowering job stress and tedium, which may help reduce the staff turnover that is frequently a costly problem for restaurant owners.
Wink Jones is the CEO of Meal Ticket, a leading software solution provider focused on the international foodservice supply chain and restaurants since 2011. As part of the founding team at Meal Ticket in 2011, Wink was inspired by the strategic vision of bringing modern technology to an underserved industry, one that previously relied on decades-old technology to go to market and manage its operations. Previously, he was a partner at Lacuna Capital where he was involved in pre- and post- investment activities, including due diligence, valuation, negotiation, strategic planning, and board activity.
Are you an industry thought leader with a point of view on restaurant technology that you would like to share with our readers? If so, we invite you to review our editorial guidelines and submit your article for publishing consideration.