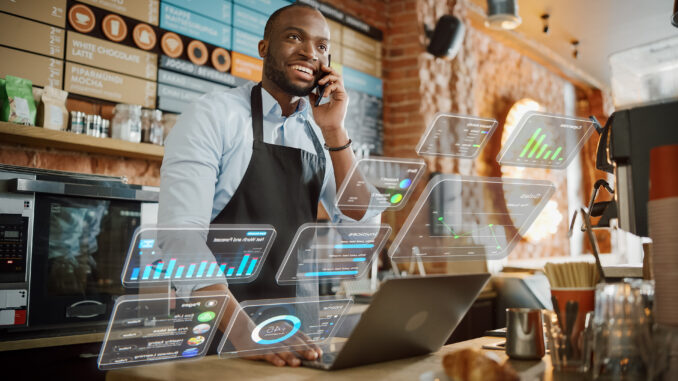 In an age where technological evolution is reshaping industries, restaurant operators find themselves standing on the brink of a revolutionary wave — artificial intelligence (AI). From McDonald's opening its first robot automated restaurant in Texas to Starbucks leveraging AI for labor scheduling and personalized inventory management, the restaurant world is in for a hard reset.
For customers, bringing AI into the restaurant landscape may seem like a nice trend that will make their lives a bit easier, but for restaurant owners, it can be an overwhelming thought. Here is a step-by-step guide on how restaurant operators can prepare themselves for a more automated and AI-driven future:
Map Out Your Objectives: Before onboarding any AI-based technologies, the first step should be defining goals and priorities. Identify the problems you want to solve or the opportunities you want to explore. This exercise will guide restaurant operators toward the appropriate technology (AI or otherwise) that meets their specific requirements.
Evaluate Your Technological Framework: A key stepping stone on the journey toward AI integration is a thorough examination of existing technological foundations. The focus should be on investing in versatile tech tools and point of sale (POS) systems that gel seamlessly with up-and-coming technologies. With the right tools, restaurant owners can revolutionize tasks like order processing, meal prep and stock management, helping to create a more streamlined overall approach.
Identify Suitable AI Solutions: The market is brimming with diverse AI solutions for restaurants, including chatbots, recommendation engines and inventory management systems. A restaurant operator's selection should align with their specific objectives, taking into account factors such as user-friendliness, compatibility with current systems and cost.
Start with Gradual Implementation: Regardless of the tools restaurant owners decide to invest in, AI implementation should start at a small, manageable scale. A slow-but-steady strategy will allow the restaurant operator to scrutinize and evaluate the technology before broadening its scope to their entire operations.
Ensure Robust Data Security: Once any AI technology is in place, data security and storage becomes increasingly paramount. Because AI relies so heavily on both consumer and employee data, restaurant operators must adopt stringent security protocols and align their operations with data privacy norms to safeguard against potential threats.
Invest in Employee Training: Continuous employee training is essential to familiarize the team with the new technology and its nuances. This ensures a smooth transition and helps the restaurant operator reap the maximum benefits from the technology. An added advantage is that training helps mitigate reluctance to change while boosting team spirit. AI could be a game-changer in employee training by creating virtual training simulations, for example. This not only reduces costs and training time but enhances the quality of skill development in a risk-free setting.
Evaluate the Results: After you have implemented the new technology, monitor its performance, including how it's affecting operations, efficiency or customer satisfaction. Most AI tools offer a wealth of both consumer behavior and operational data — leverage this information to finetune and optimize the tech usage.
Stay Ahead of the Curve: Stay informed about the latest trends and advancements in AI and automation within the restaurant industry. Participate in industry events, subscribe to relevant publications and engage with fellow restaurant owners to remain at the forefront of innovation.
From the early days of drive-thru to the introduction of mobile apps, evolving technology has always played an integral role in shaping the restaurant industry. Now, with the AI revolution well underway, the responsibility to embrace and adapt to this shift proactively falls on the shoulders of restaurant operators. By leveraging AI to its full potential, restaurant owners can prepare their businesses for an exciting future.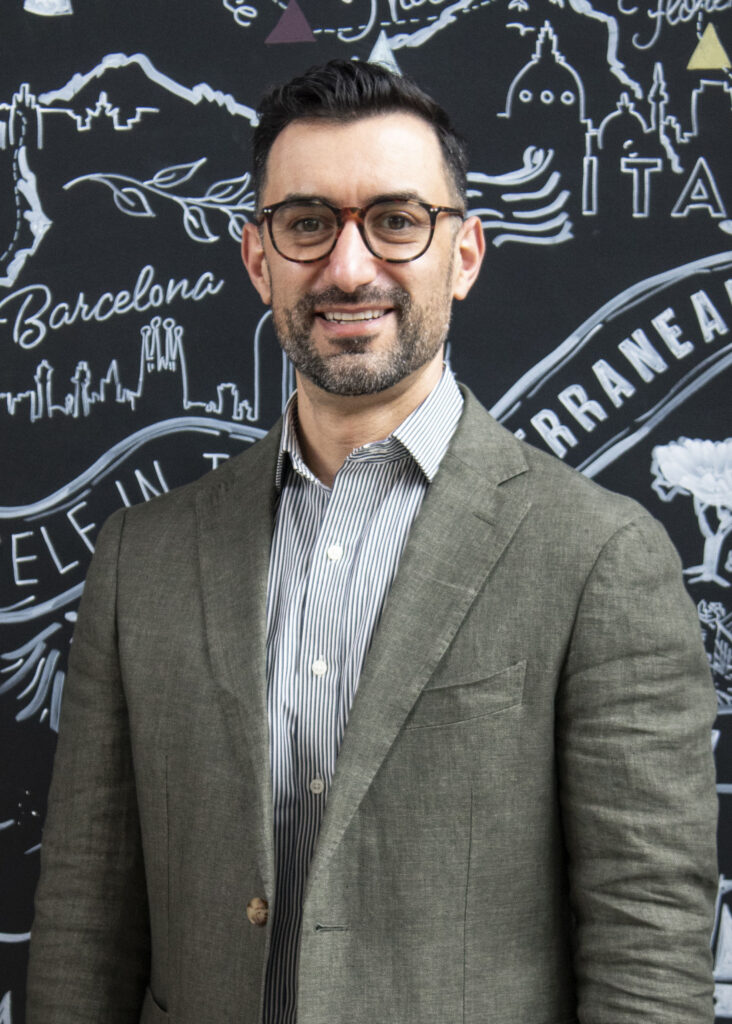 Since joining Givex in 2007, Mo Chaar has helped the company expand its North American footprint. He began his tenure as a Business Development Manager before becoming Vice President of Sales for North America, and then moved to his current role of Chief Commercial Officer. In this role, Chaar oversees commercial strategy and development worldwide in addition to managing the sales teams within North America. His experience in gift card, loyalty and POS has played a pivotal role in the success of some of Givex's largest partners. Chaar received a Business Administration Diploma from Sheridan College and prior to joining Givex, served as a Location Manager for Jiffy Lube International. Givex is a global cloud-based operations management solution designed to streamline business efficiencies and generate valuable and actionable customer data. Since its founding in 1999, Givex has provided operational intelligence across a wide variety of industries, from restaurant and retail to hospitality and the service sector, offering a fully integrated suite of customizable products, including gift cards, loyalty, point-of-sale (POS) and analytics.
Are you an industry thought leader with a point of view on restaurant technology that you would like to share with our readers? If so, we invite you to review our editorial guidelines and submit your article for publishing consideration.