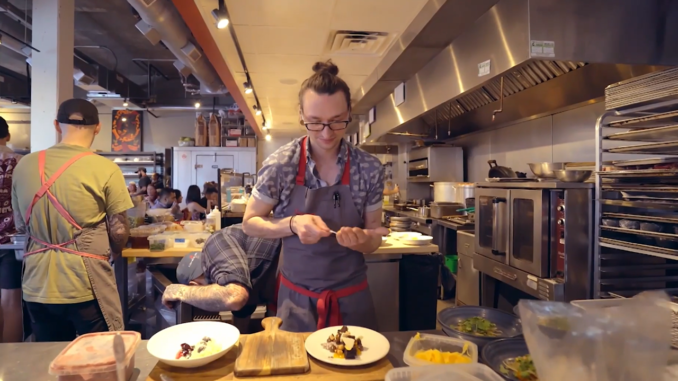 Milwaukee-based restaurant technology solution provider
SpotHopper
has reportedly raised $12 million in a Series B funding round, bringing its total capital raised to $26 million to date. The funding was provided by existing investor TVC Capital, an equity capital firm based in San Diego.
Founded in 2014, SpotHopper specializes in offering restaurant marketing and operations technology, and the investment will be utilized to accelerate the advancement of its AI-enabled sales and marketing solutions for the restaurant industry. The company, which provides a surprising sparce amount of information on its website, offers all-in-one marketing and operations technology is designed to help independent restaurants, in particular, tackle the challenges they face online from one easy-to-use platform, saving them time and money.
SpotHopper has reportedly experienced remarkable growth, surpassing a growth rate of 100% annually over the last five years, even through the challenges of the pandemic. Emerging as a leading provider of automated marketing tools for restaurants, SpotHopper aims to leverage this investment to further enhance its platform with generative artificial intelligence technologies and introduce additional features that will streamline restaurant operations even further. The company's platform offers an immersive and engaging content management system for restaurants' websites and encompasses various solutions, including catering and private party management, online ordering, email and social media marketing automation, loyalty programs, business analytics, and more.
Founded in 2015, SpotHopper is headquartered in Milwaukee, Wisconsin, with offices across the United States and development and operations offices in Serbia. The co-founders of SpotHopper are Aleksandar Ivanovic, who previously founded and sold software business Webcom Inc., and his son, Niko. This recent funding round follows SpotHopper's $14 million Series A round led by TVC Capital, completed in December 2021, demonstrating the continued confidence of investors in the company's growth potential.
The restaurant industry has faced numerous challenges in recent years, and SpotHopper's AI-driven solutions have proven valuable in helping restaurants navigate these obstacles. The company's technology empowers restaurants to automate marketing processes, optimize sales, and enhance customer engagement, ultimately improving their overall profitability and efficiency. With the additional funding, SpotHopper aims to expand its platform offerings and extend its reach into new markets.
The restaurant industry can anticipate further advancements from SpotHopper as it continues to revolutionize the way restaurants leverage technology for marketing and operational purposes. With its latest funding round, SpotHopper would appear to be well-positioned to reinforce its position and deliver even more innovative marketing and sales solutions to its growing customer base of thousands of independent restaurants.