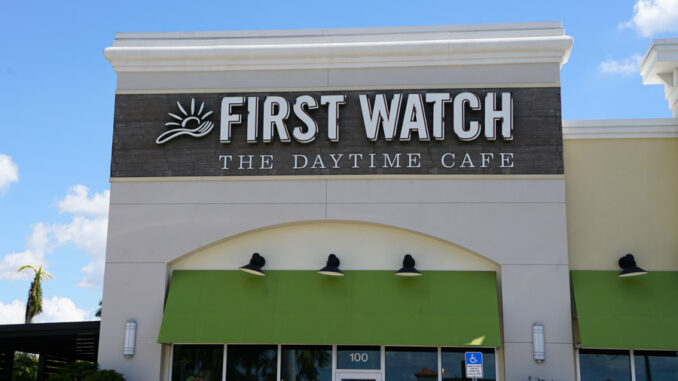 Every great story holds a hero's journey. In the world of restaurant management, Chris Mangino, Sr. Director of IT at First Watch Restaurants, embarked on a journey of digital transformation for its Daytime Dining concept, with Flexspring as his guide. With over 400 locations across 28 states and a workforce of more than 8,000 employees, this prominent American restaurant group faced a daunting challenge: automating its Point-of-Sale (POS) employee data workflow while incorporating unique features tailored to the company's needs.
The mission for Mangino was to make sure the restaurant chain's operations ran seamlessly, even during their distinctive "borrowing process" which allows restaurants to borrow shift workers from other locations. Focusing on maintaining and supporting its workforce is a large part of First Watch's success, so seeking innovative ways to automate payroll, time-and-attendance, and tips was vital to the company's continued success and growth. This is the tale of this IT director's journey toward efficiency through POS integration.
Call to Adventure: Integration Challenge
The journey began with a call to adventure. First Watch's borrowing process, where employees from one location could temporarily work at another nearby location, posed a significant integration challenge. To ensure proper cost allocation in ADP, a custom temporary punch-in and punch-out transfer process was necessary.
Furthermore, the restaurant chain relied heavily on tip allocation data from their NCR Aloha POS system, which needed to flow seamlessly and accurately into ADP payroll. A complex path toward efficiency lay ahead, but the director was determined to overcome these obstacles to streamline workforce management.
Meeting the Mentor: Flexspring Integration
In his quest for a solution, Mangino found data integration experts at Flexspring to provide First Watch with the tools and knowledge needed to navigate this integration voyage. The custom solutions Flexspring devised offered a beacon of hope in what is often rough and capricious seas for restaurants.
Crossing the Threshold: Seamless Data Flow
With Flexspring's guidance, Mangino and his team achieved near real-time synchronization of new hire data and employee updates between ADP and Aloha POS. Automation marked their first significant milestone, crossing the threshold to efficiency.
The Elixir of Accuracy: Tips and Commissions
As Mangino ventured deeper into the integration expedition, he uncovered the elixir of accuracy. Flexspring's solution included a mechanism to effortlessly import workers' tip summaries from Aloha POS into ADP. This crucial step ensured precise tip allocation — a vital requirement for every restaurant industry worker.
The Path of Automation: Time and Attendance
Automating employee time and attendance data — especially for staff working temporarily at other locations — was challenging. Custom data integration offered a clear path forward, allowing employee clock-in and clock-out data from Aloha POS to flow seamlessly into ADP. Automation saved time and boosted accuracy.
The decision to collaborate with Flexspring revolutionized First Watch's operations. "Data integration works seamlessly," said Mangino. "The Flexspring team built a custom integration into our time and attendance use case that solved our problem."
The Integrations in Detail:
New Hires and Employee Updates from ADP to Aloha POS

: When a hiring manager at First Watch initiates the new hire process in ADP, the system automatically syncs the new hire data with Aloha POS in near real-time. Similarly, any updates to existing employee data in ADP are seamlessly reflected in Aloha POS, ensuring that employee information is always up to date across both platforms.

Time and Attendance Punch Time Calculation from Aloha POS to ADP

: One of the most significant benefits of the integration is the automation of employee time and attendance data, no matter where they're working. Employee clock-in and clock-out information from the Aloha POS system is automatically imported into ADP, eliminating manual data entry. Automation saves time, reduces errors, and ensures accurate employee timesheets.

Tips and Commissions File Import

: Given the importance of accurate tip allocation for restaurant industry workers, Flexspring's integration also includes a mechanism to import workers' tip summaries extracted from Aloha POS. This data seamlessly transfers into the ADP system for accurate payroll calculations.
The Return: First Watch's Revolutionized Operations
As Mangino returned from this odyssey, he brought with him the transformative power of POS integration. First Watch Restaurants could now focus on their core mission — serving exceptional food and providing outstanding customer service — while their payroll with POS integration ran seamlessly in the background.
For restaurant industry professionals willing to embrace change, this narrative is a shining example proving that automation, innovation, and transformation are the main ingredients in the recipe for success.
Does your company have news it would like to share with our readers? If so, we invite you to review our editorial guidelines and submit your press release for publishing consideration.