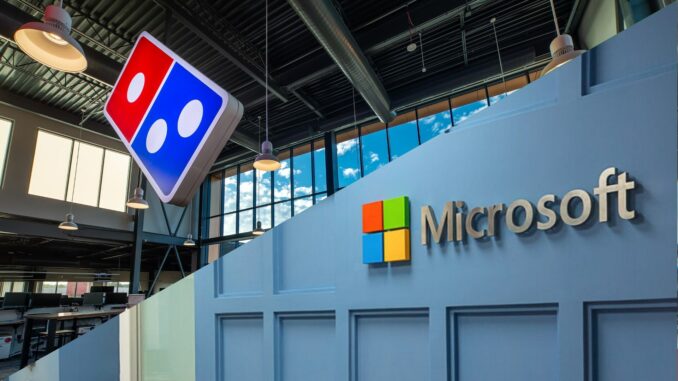 Domino's Pizza, the world's largest pizza company, has announced a strategic partnership with Microsoft to optimize pizza ordering and store operations using generative AI technology and cloud computing. The collaboration will leverage Microsoft Cloud and Azure OpenAI Service to enhance the customer experience by personalizing and simplifying the ordering process.
Domino's has already been using Microsoft as its primary cloud provider to experiment with data and AI capabilities to streamline store operations. The current work on modernizing Domino's store systems is in the early stages of developing a generative AI assistant powered by Azure OpenAI Service. This AI assistant is designed to help store managers save time on daily tasks such as inventory management, ingredient ordering, and staff scheduling. The goal is to free up store managers to focus more on team member experience and customer service.
The partnership also aims to leverage Azure OpenAI to enhance the customer experience. Kelly Garcia, Domino's executive vice president – chief technology officer, expressed excitement about the collaboration, stating that it would help serve millions of customers with consistent and engaging ordering experiences while providing tools to make store operations more efficient and reliable.
As part of the strategic alliance, Domino's and Microsoft reportedly plan to establish an Innovation Lab. This will bring together leaders from both companies with world-class engineers to accelerate the development of smart store and ordering innovations. Both companies are committed to responsible AI practices that protect customer data and privacy.
Domino's plans to begin piloting generative AI-powered solutions in stores and for customers within the next six months. The company is also working on a relaunch of its website, which will kickstart the improvement of the customer personalization experience with the help of AI.
The AI technology will be a mix of proprietary and non-proprietary technology in partnership with Microsoft. The most expansive AI capabilities Domino's will invest in will be the invisible back of house technology, allowing employees to make decisions like labor scheduling, inventory management, and day-to-day operations management more efficiently.
In June, Domino's announced a new convenience-driven innovation—Domino's Pinpoint Delivery, which allows customers to receive a delivery nearly anywhere, including places like parks, baseball fields, and beaches. This technology enables customers to track their order with Domino's Tracker, see their driver's GPS location, view an estimated time of arrival, and receive text alerts about their delivery.
According to the company, customers can now use the new mobile app feature to receive their pizza orders virtually anywhere, including parks, baseball fields, and beaches, marking an advancement in convenience for delivery customers across the United States.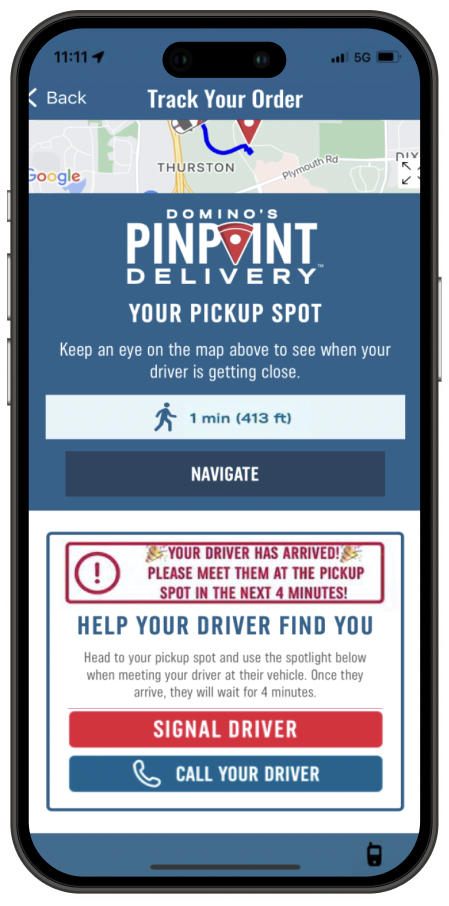 Through the Domino's app, customers can select Domino's Pinpoint Delivery and drop a pin on the map to specify their desired delivery location with unprecedented accuracy. The introduction of this pioneering delivery system establishes Domino's as the first quick-service restaurant (QSR) brand in the United States to offer the service.
Domino's Pinpoint Delivery is designed to improve upon the traditional delivery model by allowing customers to receive their orders at dynamically created hyper-local spots without a typical address. To help ensure a smooth and informed experience, customers can reportedly track their order using Domino's Tracker, which provides real-time updates on the driver's GPS location, estimated time of arrival, and text alerts. Domino's will notify customers when the delivery arrives at the designated pickup spot, enabling them to activate a visual signal on their phone for easy identification by the driver.
Domino's has a long history of pioneering advancements in the area of delivery innovation. From its pioneering efforts in pizza delivery in 1960 to launching the industry-first Domino's Tracker and deploying the largest electric pizza delivery fleet in the country, Domino's continues to push the boundaries of what is possible in the delivery space. This innovation has no doubt helped Domino's maintain its position as an industry leader.
In late 2017, Domino's began an industry-first test of self-driving vehicle delivery. In June 2019 announced a partnership with Nuro, furthering its exploration and testing of autonomous pizza delivery. And in April 2019, the company announced that it is entering the automotive technology realm with the launch of an in-car digital ordering system in partnership with Xevo, a global leader in connected car technology and automotive telematics.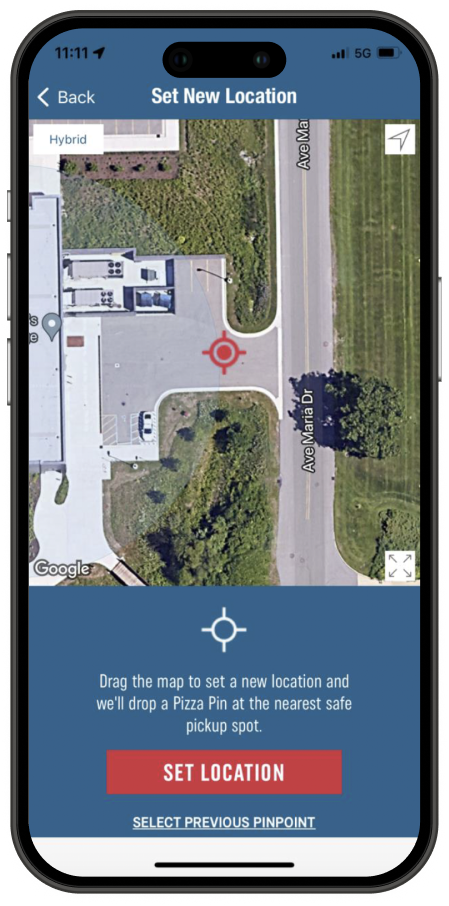 In late 2019, Domino's opened the Domino's Innovation Garage adjacent to its headquarters in Ann Arbor, Michigan to fuel continued technology and operational innovation – while also launching its GPS technology, allowing customers to follow the progress of the delivery driver from store to doorstep.
While some critics have raised concerns about the potential impact of aggregators and online food delivery platforms on Domino's business model, the company's continuous efforts to innovate within the delivery space position it to maintain a competitive advantage. Domino's strategy of fortressing, characterized by strategically saturating specific markets with a network of stores, also further enhances the efficiency and speed of its delivery service, providing a distinct advantage over competitors.
Despite facing pressure from multiple sides, including the battle to find drivers, Domino's remains committed to first-party fulfillment. The company is experiencing trade-down from non-Domino's carryout to Domino's carryout due to inflation. However, Domino's has seen an increase in U.S. same-store sales, fueled by a rise in average ticket, thanks to 6.2 percent pricing. Domino's had global retail sales of over $17.5 billion in 2022, with over $8.7 billion in the U.S. and nearly $8.8 billion internationally.