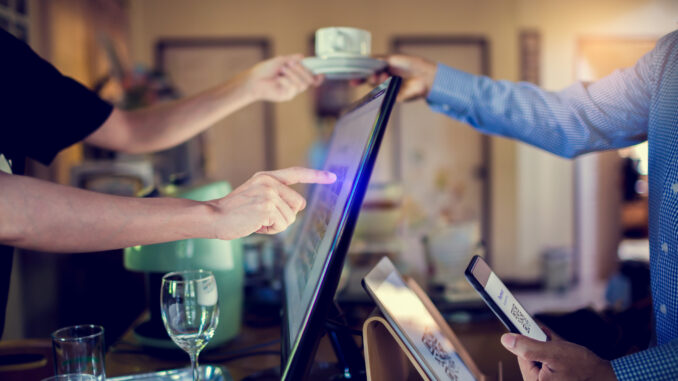 LINK, the integration provider formerly known as ShoppinPal, has announced it has launched a new Onboarding-as-a-Service vertical. This service enables software application companies to streamline and automate their onboarding processes, improving customer experience for new users and enhancing adoption.
Speaking about this industry-first solution, Sriram Subramanian, Founder and CEO of LINK, remarked, "Today, businesses owners are juggling multiple software applications. The challenge of ensuring these platforms all work together often deters smaller businesses from trying out and adopting potentially transformative new applications."
He continued: "By dealing with the entire onboarding process including customer support and automating data transitions like product catalogs, customer databases, and sales histories, we're enabling software developers and application providers to provide an unparalleled user experience, and in turn, equipping businesses with the agility to adopt and adapt without hesitation. Since our inception, LINK has always offered data migration and onboarding, and it was a natural progression for us to expand our offering to include Onboarding-as-a-Service."
The response to LINK's offering has been palpable. Sriram added, "When Intuit decided to end support for their legacy QuickBooks Desktop Point of Sale, the largest e-commerce platform in the world sought LINK's expertise. Together, we achieved a 20% reduction in activation times for their new users. Directing merchants through LINK not only expedited the process but eliminated the need for our client's internal onboarding efforts for specific operational challenges. This collaboration underscores the transformational value and efficiency LINK delivers to its partners."
Demonstrating its commitment to simplifying tech for small businesses, LINK has also incorporated 15 new integrations to its product. With an ambitious roadmap that includes the rollout of 30 more retail and restaurant centric integrations through Q1 2024, LINK is set to redefine integration standards.
LINK has pioneered data migration technology that has helped tens of thousands of merchants move to new technology services. The company works with key applications and software systems including Shopify, Intuit Quickbooks, Square, Sage, Xero, GoDaddy, Clover (Fiserv), Lightspeed Retail, Beerboard, Spendgo, Zinrelo, Cartwheel, FirstDelivery, Microsoft Dynamics,, and many more leading Restaurant and Retail apps. Founded in 2019, backed by a globally distributed network of angel investors and micro-funds including Mucker Capital, Menlo Ventures, Pitbull Ventures and Incisive Ventures, LINK has more than 10,000 customers and partners in North America, Canada, Europe, Australia and New Zealand.
Highlighting LINK's visionary approach, Sriram added, "The digital landscape might be intricate, but our commitment remains clear – to streamline and simplify. The recent additions to our available integrations, coupled with the Onboarding-as-a-Service, are significant strides towards this objective." Building on this momentum, he shared a glimpse of the future, "Our next frontier involves harnessing AI, aiming to add new integrations to our service in as quickly as 5 minutes, so we will soon see a scenario in which we can offer fast integrations between any apps that our customers demand. The horizon is promising, and the potential is boundless."
Does your company have news it would like to share with our readers? If so, we invite you to review our editorial guidelines and submit your press release for publishing consideration.