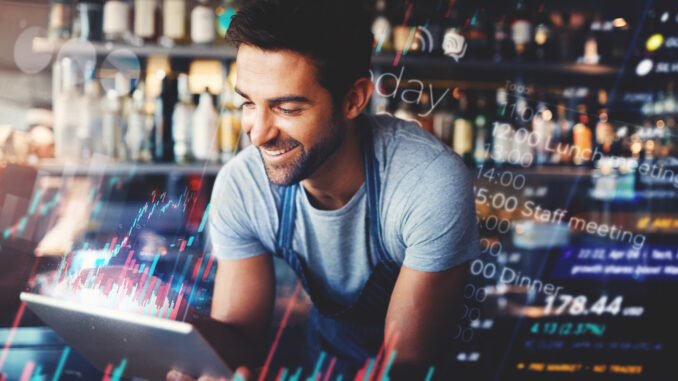 According to a 2023 survey by TD Bank, 38% of restaurant operators are planning to invest in technology such as a new POS, digital signage or other in-store tech and 37% are planning to invest in mobile ordering. Modern POS systems are data powerhouses that, when utilized effectively, can transform restaurant operations completely. We live in a data-driven world, and the hospitality industry is no different. Important decisions should be made based on the most accurate and timely data available — something a reliable POS system is set up to track.
A robust POS should allow for tailored reports, letting operators focus on specific data points and track key performance indicators (KPIs) like sales, labor costs and customer satisfaction.
When researching the right POS, it's important to make sure it includes the features needed while offering benefits that separate it from other options. The selected system should provide data that is easily digestible while boasting tools to help restaurant operators make informed decisions that increase revenue and/or improve operations.
Whether this system is for a small bistro or a sprawling multi-unit franchise, here's how restaurant operators can get the most out of their POS data.
Staffing Management
In today's tight labor market, where there are over 1 million job openings in the restaurant industry alone, POS platforms can be used to analyze sales data and adjust employee rosters accordingly, thus creating a more streamlined staffing strategy.
A time management module, for example, allows users to build and maintain schedules quickly. More importantly, it facilitates cost control and reduces business expenses by providing labor costs in real-time compared to hourly sales. Restaurant operators can ensure they're adequately staffed during rush times, like sporting events or holidays, and consider alternative roles for staff during lull periods to utilize their presence.
Operators should analyze the real-time data not only for insights but also to create a feedback loop for staff. Highlight areas of excellence and opportunities for improvement, backed by hard data. If table turnover time is high, train staff on efficiency or consider revising the menu for quicker dish preparations. Taking action based on data insights can save significant time and money in the long run.
Inventory and Menu Management
40% of the food purchased for inventory never gets beyond the kitchen. A robust POS can also help with managing inventory levels, tracking ingredient costs and monitoring waste. With POS data, operators can track the shelf life and turnover of perishable items, identify ingredients that often go unused and create weekly specials to utilize them. This not only reduces waste but introduces menu variety.
A POS can also notify managers when stock reaches a predefined minimum, helping restaurant operators avoid running out of key ingredients. Data can even be reviewed on the most frequently ordered ingredients to negotiate bulk deals or timely deliveries with suppliers.
To ensure the menu remains lean and profitable, operators should understand which items are rarely ordered and consider revising or replacing them. Looking at the number of sales generated by each menu item can provide insights on how pricing adjustments can be made to support added revenue and profitability.
Mobile & Cloud Support
A modern POS system should offer mobile and cloud-based capabilities that allow restaurant operators to access their data and manage their operations from anywhere, at any time. This is crucial for those managing multiple locations or those on the move.
In terms of day-to-day operations, mobile support is a massively helpful tool. Waitstaff using tablets can input orders on the move, for example, speeding up service and ensuring accuracy in a way that customers are increasingly accustomed to.
The POS should be intuitive and allow restaurant staff to manage orders easily, whether the orders are placed in-store, online or via a third-party delivery service. Mobile integration also allows for immediate software updates or menu changes across multiple devices and outlets.
The Customer Experience
The process of ordering food and meals should be simple and fast to complete. Customers want to be able to see how long it will take for their order to be ready, and when it can be picked up or will be delivered. By having this level of transparency in the ordering process — which can be harnessed through a powerful, data-driven POS — interested patrons are more likely to become repeat customers.
Integrate real-time kitchen data with front-end systems to give customers accurate wait times, for example, or monitor table turnover time to uncover and combat service bottlenecks and other issues. Modern POS can also reduce human error by simplifying the order process and automatically updating any changes or modifications made to an order.
Loyalty Programs and Promotions
Data is all about visibility and today's customers love to feel seen — 71% of consumers expect companies to deliver personalized interactions. When used properly, a POS can also help implement that level of personalization through consumer marketing and strategic promotions. That is why a whopping 71% of restaurants use POS data for loyalty programs, upselling and discounts.
Diving deep into order histories, and recognizing frequent customers and their preferences, allows restaurant operators to design targeted loyalty programs or special discounts. By assessing frequent combinations or popular add-ons, restaurant operators can create combo deals or promotions.
Customer preferences and trends should also be analyzed monthly or quarterly. A dish that was a hit in summer might not be as popular in winter. Identify underperforming items and consider revising them seasonally, based on local produce availability or culinary trends. Do customers ordering a specific appetizer often opt for a particular drink? Train staff to upsell based on data-driven pairings. If average checks are declining, consider hosting themed nights or limited-time promotions to boost sales.
Overall, the data restaurant operators collect is only as valuable as the actions they derive from it. In this data-driven age, a restaurant's success hinges on its agility in interpreting data and swiftly implementing changes. By defining features and benefits and using data to uncover the most important KPIs, restaurant operators can work smarter, not harder, with no loss of productivity.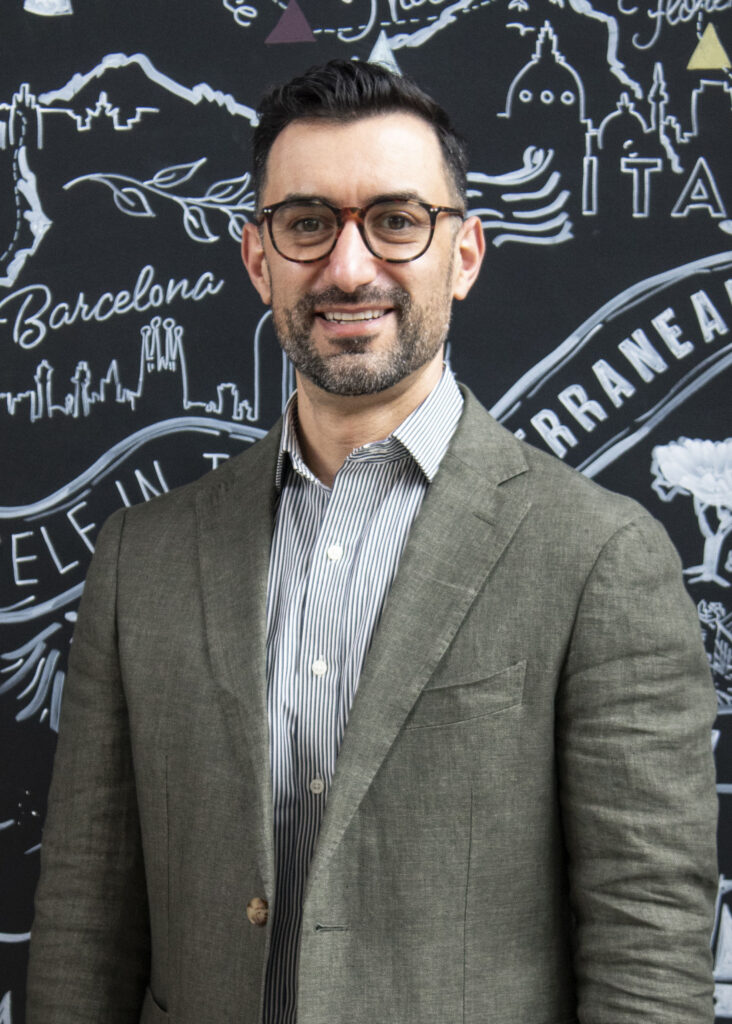 Since joining Givex in 2007, Mo Chaar has helped the company expand its North American footprint. He began his tenure as a Business Development Manager before becoming Vice President of Sales for North America, and then moved to his current role of Chief Commercial Officer. In this role, Chaar oversees commercial strategy and development worldwide in addition to managing the sales teams within North America. His experience in gift card, loyalty and POS has played a pivotal role in the success of some of Givex's largest partners. Chaar received a Business Administration Diploma from Sheridan College and prior to joining Givex, served as a Location Manager for Jiffy Lube International. Givex is a global cloud-based operations management solution designed to streamline business efficiencies and generate valuable and actionable customer data. Since its founding in 1999, Givex has provided operational intelligence across a wide variety of industries, from restaurant and retail to hospitality and the service sector, offering a fully integrated suite of customizable products, including gift cards, loyalty, point-of-sale (POS) and analytics.
Are you an industry thought leader with a point of view on restaurant technology that you would like to share with our readers? If so, we invite you to review our editorial guidelines and submit your article for publishing consideration.