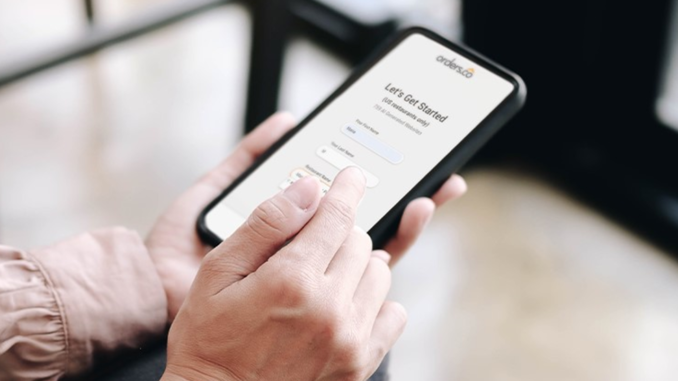 In a groundbreaking move set to revolutionize the digital landscape for the food service industry, Orders.co has unveiled its innovative AI-powered [ordering] website builder, a tool dedicated to helping restaurants swiftly navigate the online space. This cutting-edge solution addresses a common industry pain point: the need for a strong, hassle-free online presence essential in today's increasingly digital world.
The AI-driven technology behind Orders.co's website builder is specifically tailored for restaurants seeking to establish a robust online identity. It enables restaurant owners, from small independent establishments to growing chains and digital brand operators, to create customized, high-functioning ordering websites with unprecedented ease and speed.
"Our platform isn't just a website builder; it's a gateway for restaurants into the digital age," stated Ashot Bayatyan, CTO of Orders.co. "We use AI to simplify complex tasks, allowing for instant setup of a virtual storefront. It places control back in the hands of restaurant operators."
What sets the Orders.co website builder apart is its utilization of advanced large language models, allowing it to generate detailed, ready-to-deploy menus and website content in seconds, a task that traditionally requires days of manual input. Furthermore, the AI ensures the content is accurate and optimized for search engines, increasing the restaurant's visibility to potential customers.
Once a website is live, the Orders.co platform allows for seamless integration with various technologies that restaurants rely on, from online ordering systems to delivery dispatch. This level of integration means restaurants can manage their entire online operation from a single interface, dramatically reducing administrative burden and potential errors.
Beyond convenience, this innovation empowers restaurants to capture larger segments of the online ordering market, a critical success factor given the accelerated shift towards e-commerce. It's not just about maintaining an online presence but dominating the digital space with a seamless, user-friendly, and efficient interface that meets the high expectations of today's consumers.
Founded in 2020, Orders.co is a trailblazer in providing all-in-one order management solutions specifically designed for the unique needs of restaurants. By leveraging artificial intelligence, Orders.co aids establishments in maximizing their online potential, streamlining operations, and significantly enhancing customer experience.
Does your company have news it would like to share with our readers? If so, we invite you to review our editorial guidelines and submit your press release for publishing consideration.