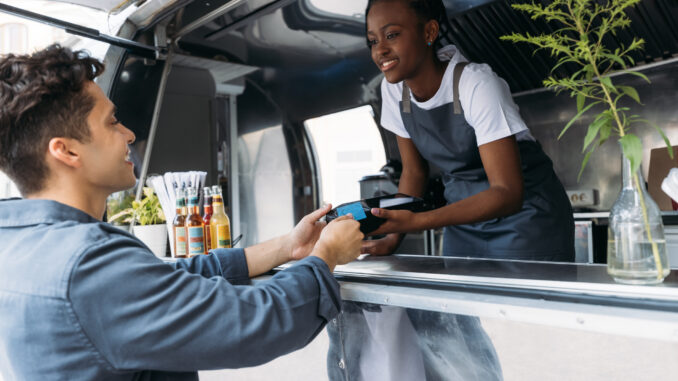 Leading POS system provider Table Needs has launched enhanced reporting features designed to bring unprecedented clarity and transparency to POS system costs for restaurant, food truck, and cafe/bakery owners.
With this new development, customers can now have real-time visibility into their processing fees, enabling better financial management as well as fostering trust in their business partnership with Table Needs.
"We are the most transparent POS system on the market," said Matthew Mazankowski, Chief Revenue Officer of Table Needs. "Our commitment to POS system cost transparency reflects our dedication to empowering our partners and ensuring they have the knowledge they need to make informed decisions about their business operations."
The real benefit of offering increased POS system cost transparency comes down to one word: profitability. The more that a business owner is dialed into their finances, the higher the probability is that their business is earning wider profit margins.
"Too often, I see restaurant owners who realize too late that they're not making nearly enough to cover their expenses or that they're paying astronomical fees," said Ben Simmons, Chief Executive Officer of Table Needs. "Building in that real-time visibility into their POS system costs makes it much easier for restaurant owners to know what's going on and make adjustments in their business."
Access Real-Time Sales Visibility

No more guesswork or waiting until the end of the month to figure out exactly what the POS system costs are. Newly improved key features designed to elevate fee transparency of Table Needs' enhanced reporting include:
Effective Processing Rate: Table Needs is the only POS system that provides reports showcasing the effective processing rate, illustrating the percentage of processing fees deducted from the gross revenue. This information allows businesses to understand their true POS system cost and transaction fees, and optimize their pricing strategies accordingly.
Cash Discount Program Visibility: Customers using the cash discount program can now clearly see the savings they are making through this initiative, promoting a sense of value and transparency in their transactions.
Contextual Help and Education: Table Needs has incorporated extensive contextual help within the POS system platform to educate users, simplifying the understanding of the reporting features and enhancing user experience.
Accurate Sales Snapshot: Accuracy in reporting is vital for fostering trust among partners. Table Needs has fine-tuned its reporting features to provide customers with precise and easily interpretable snapshots of their sales, eliminating the need for extensive data analysis.
Simplified Reporting Structure: Reports have been restructured for intuitive understanding, allowing customers to grasp the information effortlessly without delving into intricate details or deciphering complex formulas.
Avoid the frustration of figuring it all out yourself. Table Needs offers 24/7/365 support to assist customers with any questions or concerns when it comes to running their restaurant or food truck business. Whether it's technical questions about the Table Needs POS functionality or concerns about POS system costs, transfer timelines and fees, Table Needs is committed to helping restaurants and food trucks run more efficient, more profitable businesses.
To get started, the Table Needs mobile app can be downloaded here.
Does your company have news it would like to share with our readers? If so, we invite you to review our editorial guidelines and submit your press release for publishing consideration.