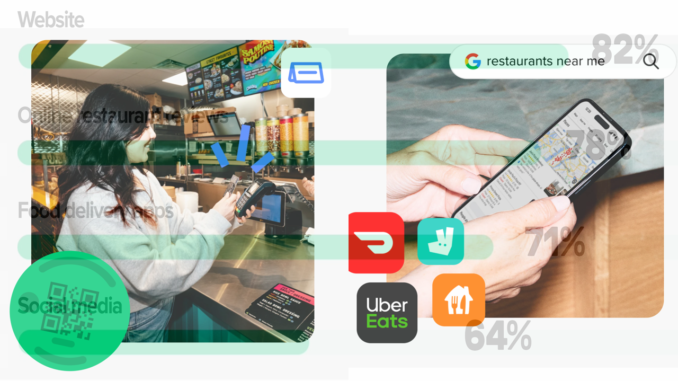 A new consumer research study indicates an increased reliance on digital platforms for restaurant discovery, research, and brand engagement. However, the study also revealed consumer apprehension regarding the use of robotics in the food industry, with less than half of the respondents comfortable with drones (46%) and robots (46%) involved in food preparation or service (50%).
The study, commissioned by Deliverect and conducted by Censuswide, involved 5,000 participants and highlighted the significant role of technology in the consumer journey, from restaurant discovery to customer loyalty and repeat orders.
In the discovery phase, the study found that 40% of consumers use Google Search and 38% use food delivery apps to find new restaurants. Once they discover a new restaurant, 82% of consumers visit the brand's website and 71% check food delivery apps for further research. The factors influencing their decision to order from a particular establishment include a variety of menu options (90%), affordability (92%), and high health and safety standards (89%).
The research also revealed that 50% of consumers prefer to order directly from the restaurant, with 44% doing so for better personalization of their order. Additionally, 65% of consumers prefer to order food for delivery or takeout via the restaurant's website or app, indicating the importance of a seamless digital experience in building brand loyalty.
The study also highlighted the role of 'human touch' in driving personalization and making customers feel valued. Key elements that make customers loyal to a restaurant include friendly and attentive staff (35%), fast delivery (26%), and reliable and accurate service (26%).
The research further underscored the importance of digitization in driving consumer loyalty. Ease of use and access to reviews and ratings scored 62% and 45% respectively when ordering through a delivery app. Menu details (47%) and easy-to-use navigation (42%) were also highly valued features in a restaurant's app or website. These findings underscore the importance of digital elements in the customer journey, from initial discovery to repeat purchases.