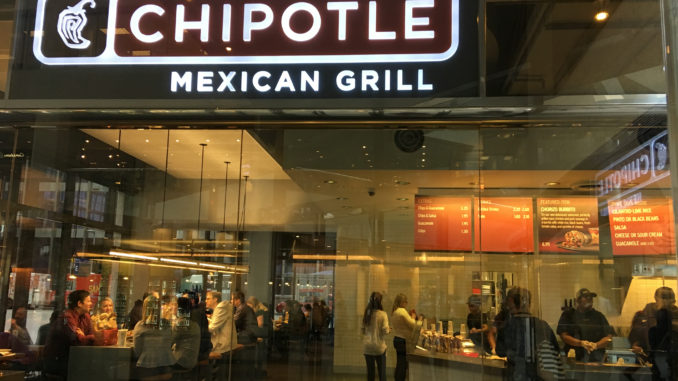 Chipotle, the Mexican cuisine chain which now operates more than 2,300 restaurants, was a pioneer in mobile ordering. The company launched its first app in 2009 to allow guests to order ahead of time and skip the line upon arrival.
Now the restaurant behemoth, which reported $1.17 billion in revenue last quarter, up 17.1% from the second quarter of 2016, is gearing up to launch new mobile apps will better reflect Chipotle's brand while improving overall business performance.  The new apps should deliver multiple Guest benefits, including reducing friction in the ordering process, making it easier to customize meals, and  helping guests to quickly identify nearby locations and calculate pickup times.
This enhanced mobile guest experience is part of a greater initiative that Chipotle is investing in to help drive growth in the digital channel, along with a previously-announced redesign of the ordering website, online catering, additional out-of-store payment options, "Smarter Pickup Times," and an integrated marketing campaign.
Chipotle plans to launch the new apps in later this fall, with additional channels by the end of the year. The redesigned mobile experience is being headed up by Deloitte Digital, the creative digital consultancy within Deloitte Consulting LLP. The mobile apps will include enhanced payment options including Apple and Android pay.